Gordon Ramsay is one of the most popular British chefs and his career on television made him a very recognized face all over the world. We know he loves roasting people's cooking skills on Twitter, but does he also have a TikTok account to continue the roasting?
Gordon Ramsay is present on TikTok and his account, @gordonramsayofficial, is an excellent demonstration that our favorite grumpy chef still has the trademark personality that made him a hit on television.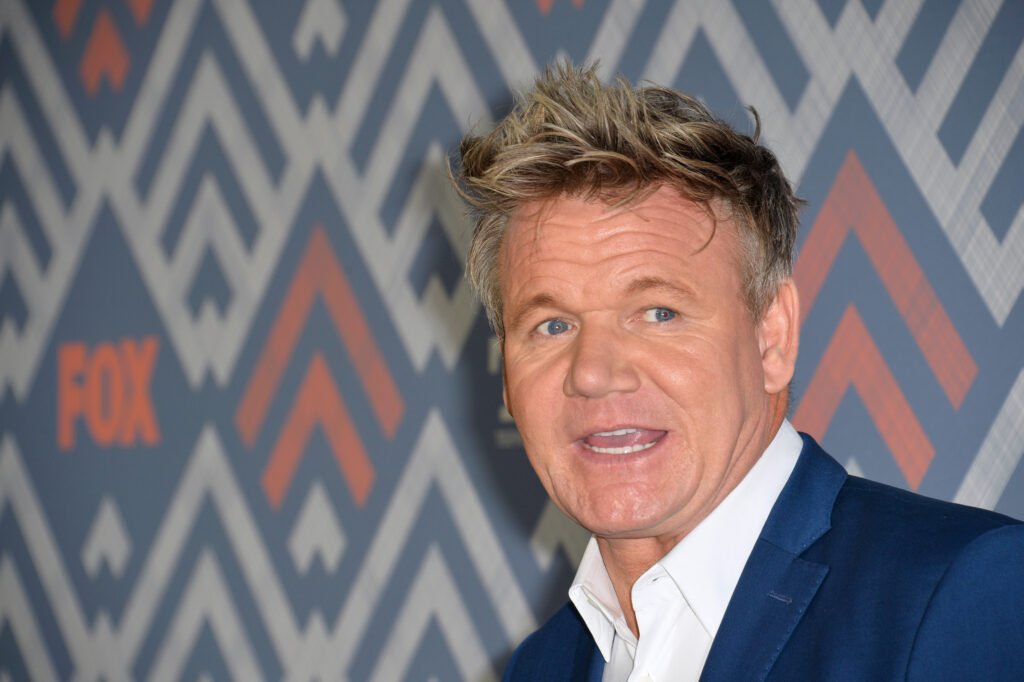 He keeps his legacy alive thanks to the help of the social media platforms, showing that there is still much to see from this loved and hated high-level chef.
Full of Roasting
Gordon Ramsay is not shy at all and it is no secret to anyone that he is very good at roasting people for their culinary skills.
Since joining TikTok on January 17, 2020, the chef has dedicated himself to updating his content while maintaining his explosive personality.
Gordon Ramsay found in the application a good place to make his criticisms louder and more sincere than ever if that's even possible.
Gordon Ramsay earned the hate of many since he started his cooking career, but with the exposure celebrities now have on social media, that hate increased rapidly. However, the chef has tough skin and is always happy to continue being himself in front of and behind the cameras; after all, many people like his content.
His TikTok account already amassed over 17 million followers, making him one of the most followed chefs on the app, and also one with the most views on it.
Gordon Ramsay's account videos have reached many people who are eager to know everything he does, in addition to hearing his hurtful criticisms against those cooking videos that deserve it.
We can see those comments in some videos such as "The Best And Worst Viral Cooking Videos Of 2020″, where Gordon Ramsay mercilessly criticizes several users on the application.
Gordon Ramsay also uses TikTok to demonstrate his culinary skills. In his videos, you can see how talented this amazing chef is, and users see his culinary pieces day after day; he also provides interesting recipes that many users like.
Gordon Ramsay's popularity on social media grows every day thanks to his ability to entertain everyone, wowing a gigantic audience on the app.
Gordon Ramsay will continue to garner followers and critics because his explosive but fun personality is a fundamental pillar of his content, and that will never go out of style.
Looking for the Next Master Chef?
Gordon Ramsay began his career at MasterChef in 2010 as judge and director of the American television show.
Gordon Ramsay became a very famous personality for his culinary skills as a chef but also for his hurtful comments to the contestants.
In almost any situation, Gordon Ramsay has used words to make people understand when something is right and when something is wrong, raising his reputation as a grumpy chef.
Various contestants who participated in the MasterChef program have had different reactions. Many people cried or even collapsed in front of the Chef.
Those situations caused Gordon Ramsay to be heavily criticized by people who follow the show. And many times, they insulted him through social networks in defense of the contestants.
However, the British chef doesn't want to hurt anyone, he just wants to make each contestant better in the future. Gordon Ramsay does not hate people, nor does he hate society.
He is brutally honest; he is firm and also incredibly passionate. Gordon Ramsay believes that all that is sometimes mistaken for anger.
He will continue to have fans and detractors, but he will always have a place on television in many homes as long as he remains a judge on MasterChef.
Nor should we forget his participation in MasterChef Junior, where he has managed to become the mentor of many children, showing a more delicate side of his personality.
Gordon Ramsay may not be the most likable chef in the world, but he's certainly a good coach, as he has shown that he knows how to exploit the potential of contestants in his long career.
What Will He Cook Next?
Gordon Ramsay may look strong on the outside due to his career, but he showed that he has a kind heart with children on and off the sets of MasterChef Junior.
We look forward to meeting his next culinary creation so we can taste it and see his skills put to use to learn from him.