Whether it's a meal in the kitchen that he's cooking up, or a poetic stream of violent expletives, Michelin-star-studded chef Gordon Ramsay is known for his skills as a chef as much as his vibrant personality. What cologne keeps him smelling his best through the sweltering hell that a restaurant kitchen can become?
Gordon Ramsay's cologne of choice is Creed, an esteemed perfume house that has been established since the 1700s. Ramsay revealed his choice of cologne on Twitter, after being asked about it multiple times.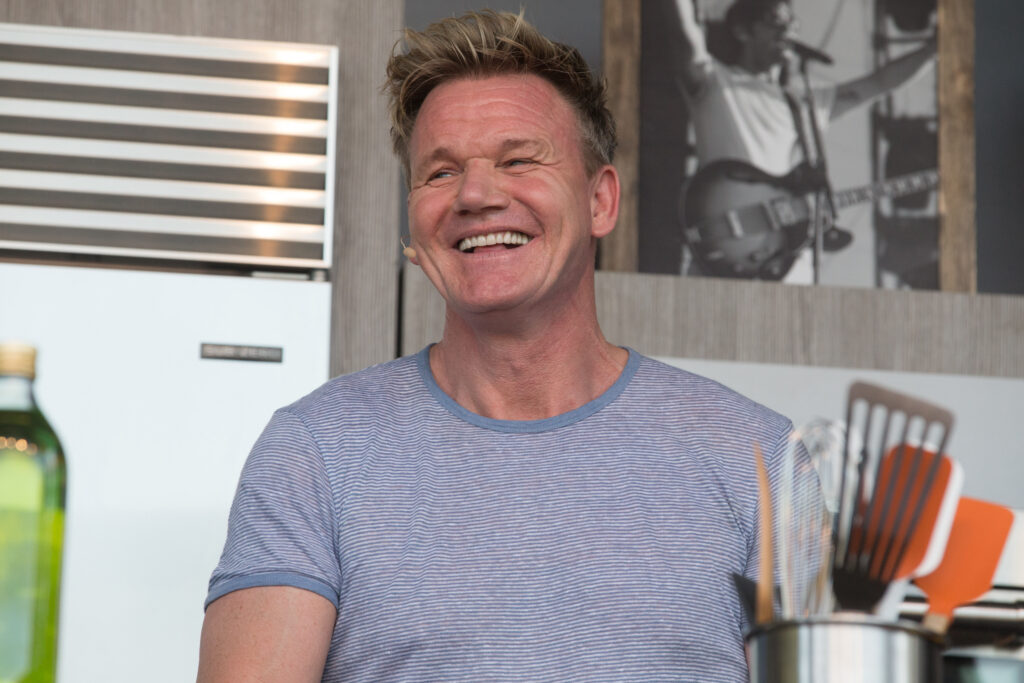 When he's not barking orders or throwing uncooked food at his bewildered-looking subordinates on television, Ramsay is a seemingly charismatic and affable individual. During his interactions with various people on TV, we've seen a few comments get made about his great choice of cologne.
Straight From The Horse's Mouth
Much of what we see Ramsay doing on TV involves him being in pressure-cooker environments, either slaving away in a kitchen or going toe to toe with obstreperous establishment owners. Being in the kind of situations that we see him dealing with, it must be hard to keep on top of personal hygiene.
Despite his activities in a sweat-inducing kitchen, and his often conflict-filled interactions with the owners of restaurants and hotels, it seems that Ramsay has managed to keep himself looking and smelling good if the reactions and questions of his fans are anything to go by.
It's almost unbelievable how much reference there is on Twitter to what cologne he wears, evidenced by the fact that he eventually had to answer the question himself. Ramsay seemed happy enough to oblige them with that answer, though, revealing that his scent of choice is Creed.
Fresh Ingredients
Apparently, it's not just the ingredients in his kitchen that Ramsay likes to be fresh, but himself as well. It makes sense that people have taken note of his diligence in maintaining his personal hygiene, as the chef himself has commented on the fact that there is "nothing worse than a smelly chef."
That's a pretty serious statement to come from Ramsay, the man that has had to deal with some of the most belligerent individuals to ever step through the doors of a restaurant kitchen. Maybe odor-issues were what made a lot of those Kitchen Nightmares conflicts even worse than they would have been otherwise.
Although maybe not, he did get pretty up close and personal with a few of his verbal sparring partners on the show. In fact, looking at a list of some of the hottest arguments that took place, he's almost touching nose to nose with them.
Surviving Nightmares
The few fortunate enough to have been in close enough proximity to Ramsay to get a whiff of his favored cologne can count themselves luckier than one particular group of staff on the show.
During one episode, Ramsay described a restaurant as smelling like "dead bodies." A fantastically horrific comparison that perfectly conjures a miserable idea of what it must have been like to step in there.
You'd need to have a seriously powerful cologne in order to overpower the smell he described in that restaurant, so (unless he had bathed in his cologne the night before) the staff there will have been deprived of his smell. For their benefit, and for ours, how about we take a closer look at the secret scent behind the Michelin Star collecting celebrity superchef?
Top-Shelf Cologne
A perfume house with a long and storied history, Ramsay's endorsement of Creed seems to be the patrician's choice when it comes to cologne. Apparently, since the 18th century, there has always been a father and a son from the Creed family line at the head of perfume and cologne development.
If you're looking to smell like Ramsay, then you're equal parts lucky and unlucky.
Lucky, because Creed makes it onto a top 10 list of "chick magnets," if you're into that kind of thing. Unlucky, though, because if you want to get your hands on some of this scent then it's likely going to run you a couple of hundred dollars per bottle.
Still, that's a small price to pay for a high-quality brand of cologne that's not only embraced by a celebrity but can also stand up to the rigors of a job like Ramsay's.