The chef Gordon Ramsay, known for both his personality and his cooking, was originally born in Johnstone, Scotland, on November 8, 1966, but where does he live now?
Gordon Ramsay splits his time with his wife, Tana, and their five children Meghan, Holly, Jack, Tilly, and Oscar, along with their dogs, cats, and tortoise between London, Los Angeles, and Cornwall, as he owns properties in all three locations.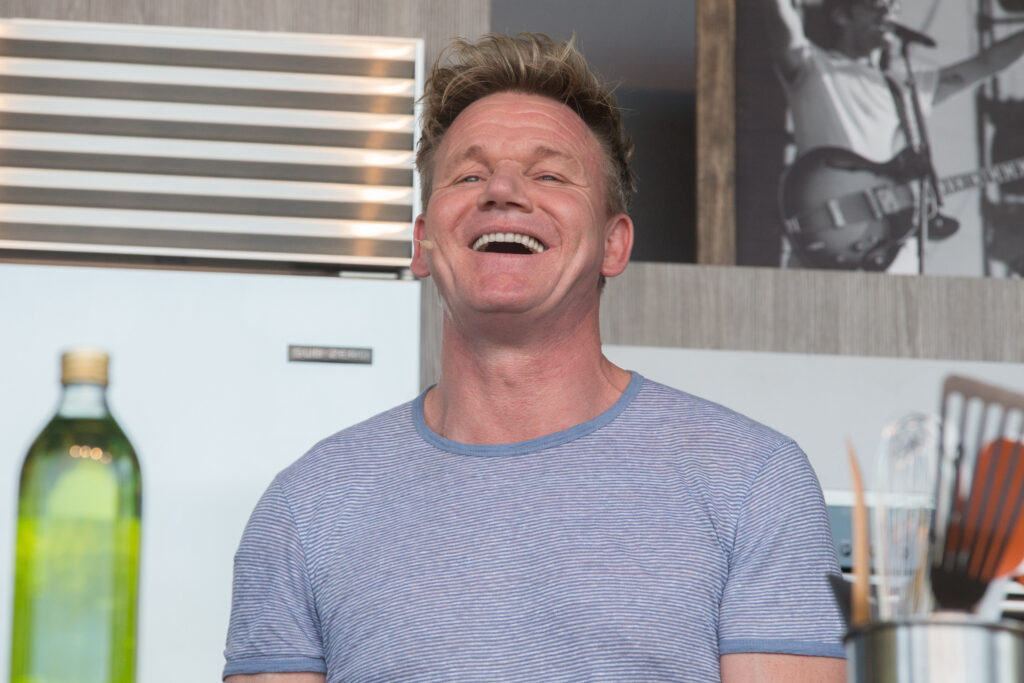 Gordon Ramsay and his family regularly share photos from all three homes on social media and just by looking at them, you will be green with envy.
From One Place to Another
In 2002, Gordon Ramsay bought a flat for $4.2 million in the Battersea neighborhood. At the time, it was a four-apartment flat, but he transformed it into an 8-bedroom house for his entire family.
The same year, he decided he needed a place where he could escape from the British weather, so he purchased a mansion in Los Angeles for $6.75 million. The place has everything he could ever need in there, including five bedrooms, six bathrooms, a swimming pool, and of course, an ultra-modern kitchen he even flaunts in many social media posts.
You'd think that with a multi-million dollar house in London and another one in Los Angeles, that'd be more than enough. However, big celebrities also need a home for the holidays.
In Ramsay's case, his summer home is in the south of England, in Cornwall. He bought a house that was built in 1920 for $5.6 million.
The funny thing is that shortly after he wanted to tear the whole place down and have another one closer to the beach. Let me tell you, the citizens of the region were not happy at all, but after getting the legal proceedings, a four-floor house, with five bedrooms and a swimming pool, was built.
In addition to that, he also purchased another one which is located nearby. This one features a tennis court and a swimming pool as well.
How much did it cost Ramsay to buy another beach house in Cornwall while the first was still being rebuilt you ask? No less than $3.8 million.
When he's not spending time with his family, Gordon Ramsay is traveling around the globe searching for new adventures exploring some of the world's best culinary cultures and traditions. If not, he's dancing and posting family pictures on social media where you can see the place from the inside.
Real Estate Mogul
It's safe to say Gordon Ramsay's cooking skills have served him well. At this point, he's a powerful man on his own merits.
Besides owning several mansions, Gordon Ramsay also has some seriously luxury cars, impressive watches, stocks in one of the most famous clubs in Scotland, and let's not forget his string of successful restaurants across the entire world.
Gordon Ramsay's legendary Briton restaurant chain is growing rapidly. Just in England, Ramsay has 18 culinary establishments, half of which have a Michelin star each. Outside of Great Britain, Gordon Ramsay opened with a total of 35 international restaurants across Europe, Asia, and the United States.
As well as fine dining, he has expanded to include more casual dining restaurants offering a wide variety of guest experiences around the globe such as Bread Street Kitchen, Gordon Ramsay Pub & Grill, Gordon Ramsay Steak, and Gordon Ramsay Hell's Kitchen.
In a video uploaded to his own YouTube channel, the chef presents us with one of his restaurants and gives us a full tour of the property.
The TV chef has an estimated net worth of $190 million, all accumulated through his restaurants and television shows like Hell's Kitchen, MasterChef, Kitchen Nightmares, and the Hotel Hell.
He has also published several books, many of which have become world bestsellers; most notably his autobiography, Roasting in Hell's Kitchen.
Gordon Ramsey, The Chef
He was only 19 when he realized his true passion and began to study and get jobs in various restaurants to gain experience.
He was first hired as a Chef at La Tante Claire (The Aunt Claire), a restaurant in Chelsea, London, where he managed to get his first Michelin star. Later in 1993, Ramsay became head Chef of Aubergine, where he got a second star.
Gordon Ramsay's dream of being the owner of his business led him to take a risk and start his very own restaurant. He made his dream a reality by opening Gordon Ramsay at Royal Hospital Road, where he obtained his third star.
Will He Continue Moving?
Gordon Ramsay defines himself as an adventurer and already proved his love for traveling to explore many different kitchens around the world and find inspiration for his own. We're excited for his next venture.