Greta Thunberg is a young environmental activist from Sweden who is known worldwide for challenging world leaders to take action against climate change. She started being a popular activist back in 2018 when started spending a lot of her time outside of the Swedish Parliament to call for action on climate change and encouraging people her age to do the same. Later that same year, she spoke at the 2018 United Nations Climate Change Conference and received international praise for addressing the serious issue at such a young age.
Greta Thunberg does not have an official TikTok account, although she continues to spread her message about climate change on her Instagram. She is very active on the platform and has over 10.5 million followers.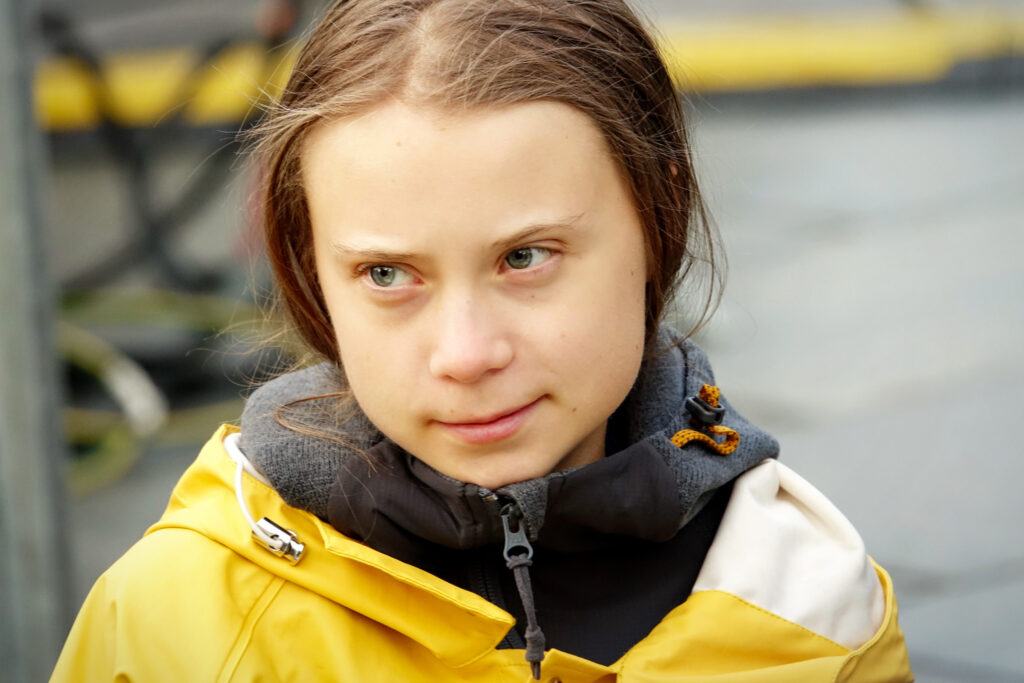 Greta has not stopped spreading the message about climate change to young people all over the world, although having a TikTok account may be the key to reaching more people. Many people Greta's age do have a TikTok account, so hopefully, she will consider making one in the future.
From Regular Girl to World-Known Environmental Activist
Greta Thunberg was born in Stockholm, Sweden in 2003 and was raised in an artistic family. She started to learn about the climate crisis when she was only eight years old and has since then made active efforts to reduce her carbon footprint.
During the early years of her learning more about the climate, Greta has decided to not travel by airplane and become vegan, urging her family and people around her to do the same.
Her activism first started in 2018, when Greta began skipping school on Fridays to protest outside of the Swedish Parliament with the message "school strike for climate" written on a poster board. At first, it was only Greta who would protest, but after her message spread all over social media, it started to influence millions of young people all over the world to do the same.
She launched "Fridays For Future" and soon after, concerned youths everywhere started to pressure world leaders and lawmakers to act on climate change. "Fridays For Future" was a protest movement that inspired young people all over the world to perform regular walkouts on Fridays to get the attention of those in charge of climate policies.
Greta Thunberg became the face of the youth climate movement and was invited to speak at a number of climate rallies in Stockholm, London, and Brussels. Her speech at the United Nations COP24 in Poland went viral in December of 2018.
She became widely known for her very blunt speaking style, accusing of leaders not taking matters into their own hands and stating "I don't want you to listen to me, I want you to listen to the scientists".
In September of 2019, Greta was invited to speak at the UN Climate Action Summit in New York City. She kept up her rule of not traveling by airplane and traveled to the United States from Sweden on a zero-emissions yacht, which took her two weeks.
Thunberg organized a protest with millions of people in New York City, demanding climate action at the New York City Global Climate Strike. During her time in the United States, she also spoke at the United Nations Climate Action Summit before leaders and lawmakers.
In March of 2019, Greta Thunberg was nominated for a Nobel Peace Prize for climate activism and in December of 2019, she was named Time magazine's Person of the Year.
She has been recognized all over the world for her contribution to climate activism and continues to campaign for change.
Greta Thunberg on Social Media
Greta Thunberg does not have a TikTok account, although she uses her Instagram and Twitter accounts consistently to continue spreading the message on climate change.
Her official Twitter account has almost 5 million followers, and she uses the platform to publish campaign videos of herself speaking on climate activism, as well as retweets important statistics and facts on the state of the world in terms of environmental issues.
Many countries have also created their own "Fridays For Future" Twitter accounts to post upcoming strikes and current information about climate change. Greta actively retweets and posts about the cause.
Greta has 10.5 million followers on Instagram and she is also quite active on the platform to share pictures of herself protesting and to focus on the message of "Fridays for Future".