Greta Thunberg has made international news as a young activist who is fighting against climate change, but is she religious?
It is not thought that Greta Thunberg is religious as she places a large emphasis on scientific rather than religious beliefs. She comes from Sweden, where Christianity is the biggest religion, though the country is officially secular.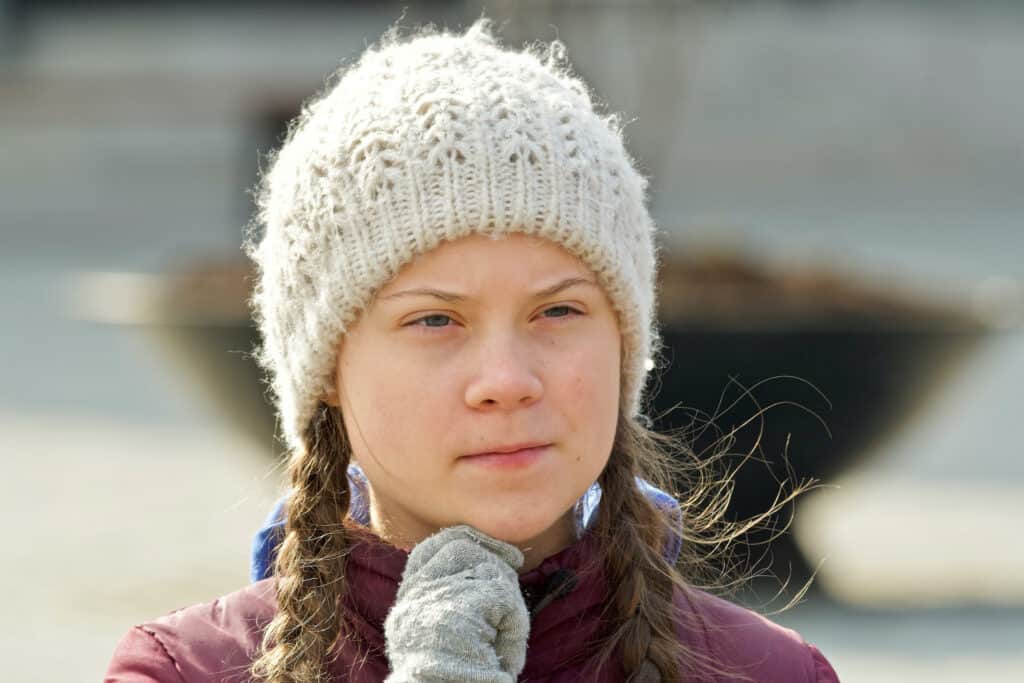 Find out more about Greta Thunberg below.
Greta Thunberg's Background
Greta Thunberg is the daughter of Malena Ernman and Svante Thunberg. Malena, her mother, works as a professional opera singer and has competed in the Eurovision song contest while Svante, her father, is an actor.
She spent her early years in Stockholm, Sweden, with her mother, father, and younger sister.
Thunberg has Aspergers, a form of autism. She has received criticism and mocking comments online, and responded to these in a tweet.
"When haters go after your looks and differences, it means they have nowhere left to go," she wrote. "I have Aspergers and that means I'm sometimes a bit different from the norm. And – given the right circumstances – being different is a superpower."
Those with Aspergers syndrome often perform well intellectually, but sometimes struggle with changes, preferring to stick to a routine.
Environmental Activism
Thunberg first began learning about climate change when she was aged just eight. Seven years later, she entered a competition in a local newspaper where participants were required to provide an essay about climate change.
She won the competition and only months later, began taking her protest to higher authorities. This was the beginning of the "School Strike for Climate" protests, which began with Thunberg sitting outside the Swedish parliament.
With the power of social media, the school strikes began to gain traction. By the end of 2018, just four months after her protest began, the strikes were going global, with over 20,000 school students joining the cause.
Support spread across Europe, as well as the US and Asia. Thunberg joined some of the strikes and used methods of transport which would minimize her carbon footprint.
She took a break from school in 2019 in order to focus on her cause. After traveling to Canada and the US, she attended a UN conference on climate change in December, which was held in Madrid.
In a journey that took more than two weeks, she traveled from Virginia to Spain by catamaran. At the event, she made an impassioned speech to the world leaders present before her, telling them, "I shouldn't be up here. I should be back in school."
"You have stolen my dreams and my childhood with your empty words…We are in the beginning of a mass extinction, and all you can talk about is money and fairy tales of eternal economic growth. How dare you."
She was named TIME Magazine's person of the year for 2019. They described her as "a standard bearer in a generational battle, an avatar of youth activists across the globe fighting."
In July 2020, she published an open letter on Twitter, which shared her demands of world leaders. She encouraged others to sign the letter online, which had also been sent to leaders across the European Union.
The demands included the halt of "all investments in fossil fuel exploration and extraction" and "Treat the climate- and ecological emergency like an emergency." The letter has more than 120 thousand signatures.
Pope Francis backed Thunberg's efforts, saying that care for the environment coincides with "attention to the poor and society" and is "a coherence with the Church's teaching."
David Attenborough has commended her for her work, saying she has "achieved things that many of us have been working on for 20 odd years."
She is also supported by friend and activist Malala Yousafzai, who has worked for the improvement of education for girls. She shared an image of the two young women together, joking that Thunberg was "the only friend I'd skip school for."