In 2018, a school strike executed by a single girl in Sweden started a worldwide movement for climate change. The protagonist of this strike was Greta Thunberg, but who exactly is she, what is she trying to achieve with her campaign, and where does she live?
Greta Thunberg lives in Stockholm, Sweden with both of her parents and her sister. The capital of the European country is her birthplace and the place from which she started her strike outside the Swiss parliament.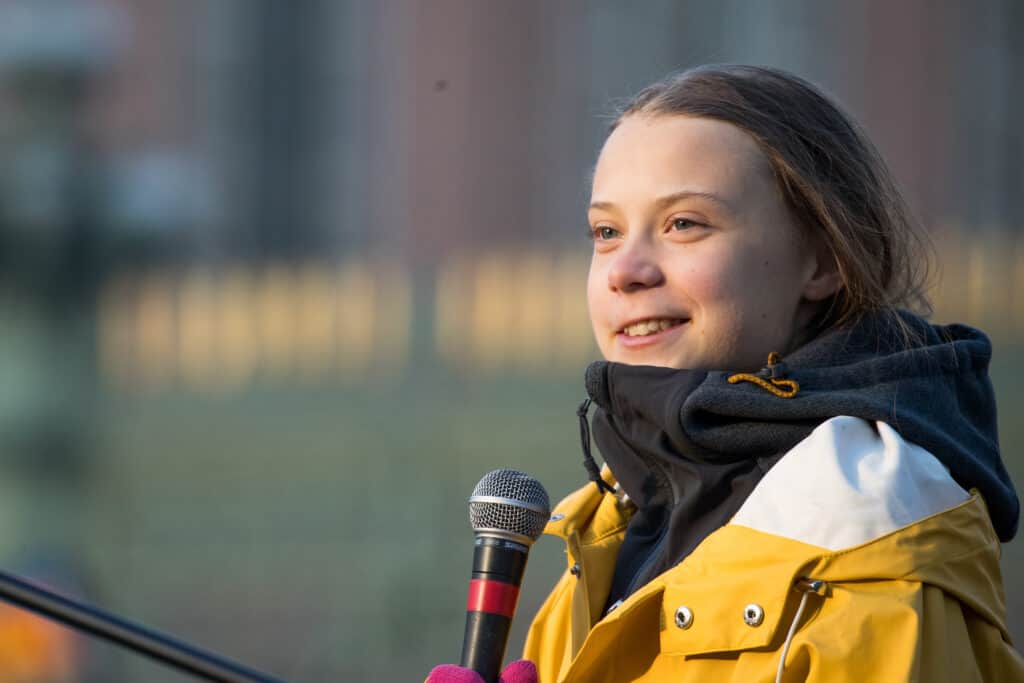 This young woman managed to attract the attention of great political figures like Donald Trump and Vladimir Putin. We invite you to learn a little more about her life, her country, and her strong message against global warming.
Her Life in Sweden
Greta, the 2019's Person of the Year by Time magazine was born on January 3, 2003, in Stockholm, Sweden. She is the oldest daughter of opera singer Malena Ernman and actor, Svante Thunberg.
She told the press that her concern for the environmental crisis started when she was 8 years old.
Before she gained environmental awareness, she was just an ordinary girl living an ordinary life. She likes horses and playing Yahtzee with her parents; she is quiet and she likes playing with her little sister.
However, one day in school her teacher showed the class a video about the effects of climate change. The video had such an impact on her that she went into a state of depression that almost got her hospitalized.
Passion for The Environment
"Eternal Sadness" was how the parents of Greta described this period of her life. Greta almost stopped talking at all and started to eat very little.
This caused serious damage to her health at only 11 years old of age. Thunberg explained that during that time she felt confused because she couldn't understand why this wasn't a priority.
Greta's family started making different changes in their habits to reduce their carbon footprint. They became vegans, started to grow their vegetables, and even quit flying.
This was a tough decision, especially for her mother because she had to abandon her international tours. The parents of the girl said that they did all that for Greta's health.
Slowly, she started to speak and eat again. Then she decided to do something to help.
In 2015, doctors told the parents of Greta that she suffered from Asperger's disease. This explained why the video on global warming caused such a catastrophic impact on her.
In 2018, Greta wrote an impressive essay about global warming and published it in a Scandinavian newspaper. After that, she met other activists from her country.
That's when she decided to start her school-strike. Although her environmentalist friends didn't support her, she didn't quit on her plan.
Her goal was to lobby the Swedish government to follow the Paris Agreement.
The first day, she sat alone in front of the Swedish parliament during school hours with her homemade sign. It only took a few days repeating this to gather enough people in front of the parliament to draw attention.
A few months later, Greta announced that she would continue the strike every Friday until Sweden met with the expectations of the Paris agreement.
Kids from all over Europe and the world followed the "Fridays For Future" movement. Kids started skipping school on Fridays to support Greta's message.
Good Deeds
The highlights of Greta's campaign were in 2019, as she took a sabbatical year to attend different key climate conferences.
In September of that same year, she traveled to America to give a speech at the UN Climate Action Summit. She completed this journey on a solar-powered racing yacht.
For her deeds, her words, and her strong message sent to different governments of the world, she earned the title of Person of The Year by Time magazine. She also became the Sweedish Woman of the Year and was nominated twice for the Nobel Peace Prize.
After her sabbatical year away from school, the young Swedish woman went back to classes. Due to the pandemic, she started to attend classes online.
One Step at a Time
The lockdown due to the global pandemic didn't stop the Fridays For Future strike, as she continues doing the strike online. She plans to keep up with it until the Sweden government complies with the Paris agreement.
Greta Thunberg is an inspiration for a lot of people and we are sure we will keep hearing plenty of news about her in the upcoming years.