Hugh Jackman has played multiple characters in films before and he also has some doppelgangers. So does he have a twin?
Hugh Jackman does not have a twin. He is the youngest son of Grace McNeil and Christopher John Jackman. He has a total of four older siblings: two brothers and two sisters. He also has a younger half-sister. He did play his own double in the film The Prestige.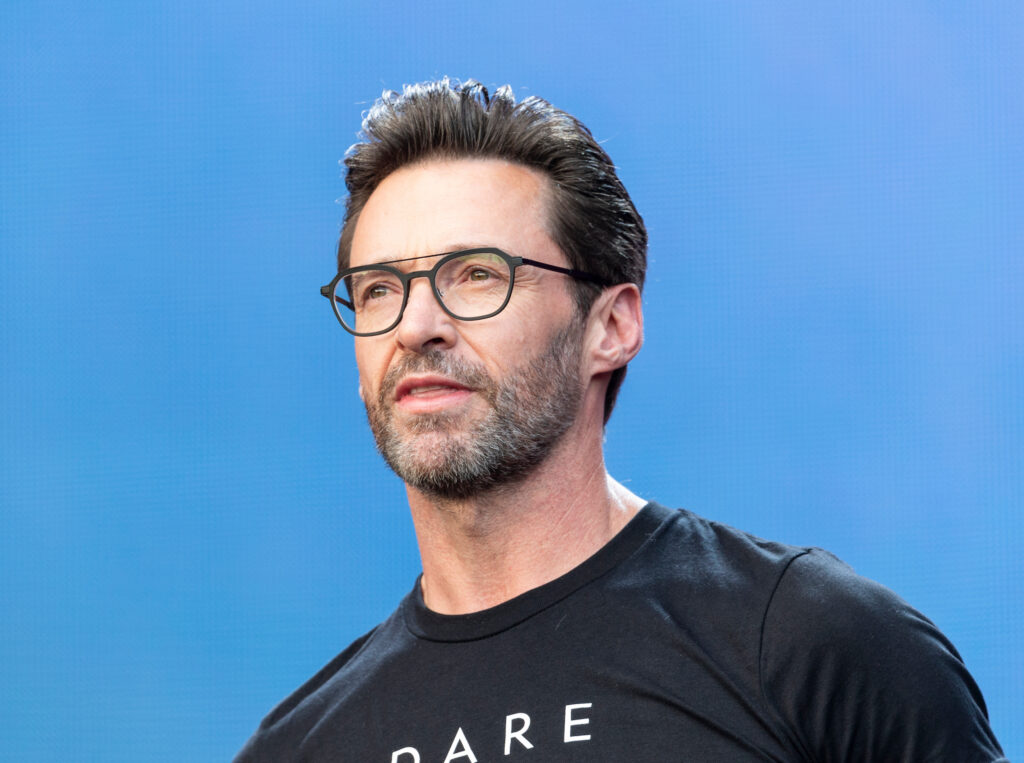 You can read more below about Hugh Jackman's family and his role in the film The Prestige.
Hugh Jackman's Family
As we said above, Hugh Jackman is the youngest son of Grace McNeil and Christopher John Jackman. Both of his parents are Britains who moved to Australia before Jackman was born.
They had four kids before he was born, two boys and two girls. The boys and Hugh's brothers are Ralph and Ian Jackman. The girls and Hugh's sisters are Sonya Jackman and Zoe Jackman.
His parents immigrated from England to Australia during an immigration campaign known as 'ten-pound poms.' The immigration campaign allowed people within the commonwealth to immigrate to Australia for only £10 and their entire passage would be paid for.
They immigrated with their three eldest children to Sydney and had their fourth while in Australia. Then in 1968, Hugh was born to the family.
However, when he was only eight years old, his parents divorced and he stayed in Australia with his father and two brothers. His mother took his two sisters and traveled back to the United Kingdom.
It was there that she remarried and gave birth to Hugh's only younger sibling. That sibling now works in military intelligence and Jackman has stated he is extremely proud of her.
The departure of his mother led Hugh Jackman to become volatile. She had left a huge hole in his heart that he didn't know how to come to terms with at such a young age.
He used playing rugby as an outlet for his rage and did manage to overcome it and his fear eventually, but he still had a very rough time growing up.
You can watch the below video from Rumor Juice that highlights his anger when he was younger and how his now-wife Deborra-Lee Furness helped him when they first met.
So if Hugh Jackman doesn't have a twin in real life, what could lead people to think he has one? That could have something to do with a film he was in called The Prestige.
Hugh Jackman, The Prestige, and Twins
In 2006, Hugh Jackman was one of the stars of the film The Prestige. This film was written and directed by the famous filmmaker, Christopher Nolan.
Nolan has been behind The Dark Knight trilogy, Inception, Interstellar, Memento, Dunkirk, and Tenet. He is regarded to be one of the best filmmakers alive today.
That's because of his ability to create cinematic pieces that are not only aesthetically pleasing and creative but to create stories that leave audiences thinking at the end. His films tend to resonate with audiences.
The Prestige is one of those films and it definitely resonates with audiences. So much so that it had people questioning what actually happened at the end of the film.
If you haven't seen the film, this is your spoiler alert.
The movie follows the rivalry between two illusionists played by Hugh Jackman and Christian Bale. They are constantly trying to figure out the other's tactics behind the tricks and reveal them.
Hugh Jackman plays Robert Angier and Christian Bale plays Alfred Borden. At the beginning of the film, the two are friends and colleagues. That is until Angier's wife is killed in a stunt gone wrong which he blames Borden for.
This results in a bitter feud between Angier and Borden. They both try to sabotage each other's shows through different near-deadly schemes. Eventually, Angier dies after falling through a trapdoor into a pool of water and drowns. Borden is accused of murdering him even though he is innocent.
The one main device that is seen throughout the film is that both men seem to have a double.
In the case of Angier, it is just a lookalike that he hires to do a trick with him. The lookalike is also played by Hugh Jackman.
However, in Borden's case, he has an identical twin brother but this isn't revealed until the end of the film. Both characters were played by Christian Bale.
So Hugh Jackman doesn't have a twin, however, that hasn't stopped him from playing more than one character in a film. Like many actors have done in their careers.