Hugh Jackman is an Australian actor and producer famous for playing the much-loved superhero Wolverine in the X-Men film series. He's also an accomplished theatre actor with Tony awards under his belt. Here are some basic facts you might have missed about Hugh Jackman, his height included.
In real life, Hugh Jackman stands 6 feet and 1 ½ inches tall. In the metric system, that would be 1.86 m or 186.7 cm.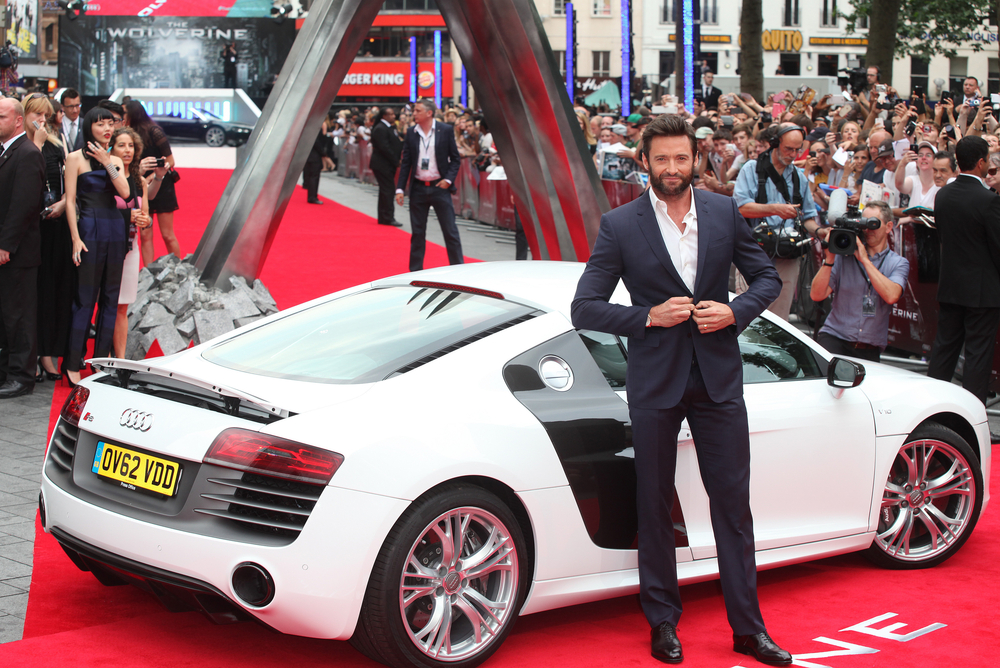 There is just no doubt that Hugh is a huge star, having led the cast of other top-grossing films such as Les Misérables and The Greatest Showman. He is admired by fans and industry colleagues for being a real hard worker and Mr. Nice Guy on and off the set.
Height Adjustments Of The Uncommon Kind
Many may not know this, but Hugh Jackman's on-screen persona as Wolverine had to have presented him to be short and stocky compared to his co-actors in the film series. He shares how his co-star James Marsden, who played Cyclops, had to be strapped to several boxes and platforms just to make him tower over Jackman (as Wolverine). 
Before stepping into the role of Wolverine, Hugh recalls his meeting with Sony Pictures' Tom Rothman. The executive expressed his concerns with his height, to which Hugh quipped, "It's not a problem!"
Jackman knew that Wolverine was a role of a lifetime, so he was more than willing to do what it takes to bag the role and portray it well. Even if it meant doing half-squats for 12 hours to nail a scene, Hugh went right ahead and did it splendidly.
Early Years
Born Hugh Michael Jackman on 12 October 1968 in Sydney, New South Wales, Australia, Hugh was the youngest among 5 siblings. His parents were Christopher John Jackman and Grace McNeil.
He attended Pymble Public School, Knox Grammar School, and Uppingham School. He graduated with a B.A. in Communications from the University of Technology. He did not intend to pursue acting had it not been for the theater theory course he took. Since then, he'd attended classes at Western Australian Academy of Performing Arts to hone his craft.
Who is Hugh Jackman's wife?
Hollywood marriages are notoriously short-lived and only a handful have been blessed with a successful union. One of those is Hugh Jackman's marriage to his wife, Deborah Lee-Furness. They've been married for 26 years and are blessed with two adopted children, Oscar Maximillian Jackman, and Ava Eliot Jackman.
It's not a secret that the pair has a 13-year age gap but still managed to make it work. After meeting during the filming of an Australian TV series called Corelli, Jackman married Deborra Lee Furness, who was 40 years old at the time. Hugh was 27.
What is Hugh Jackman's net worth?
Besides being the Guinness World Record holder for "Longest career as a live-action Marvel superhero," Hugh Jackman has also conquered the concert stage with his 2019 world tour titled, The Man. The Music. The Show.
The tour covered North America, Europe, and Oceania for a total of 88 shows. He performed songs from The Greatest Showman's original soundtrack as well as all-time Broadway hits.
Hugh Jackman is estimated to be worth $160,000,000, and this figure is not that surprising for a Hollywood actor of his caliber. He was reported to have made $20 million for doing X-Men Origins: Wolverine in 2009 and $10 million for his role in Australia (with fellow Aussie Nicole Kidman).