Hugh Jackman is an Australian actor, singer, and dancer who has millions of fans across the world for his notable work in all three areas. In several of the films and theatre productions he's starred in, Hugh is seen with tattoos and piercings, but are they real? Does Hugh Jackman have tattoos?
Hugh Jackman does not have any tattoos and he hasn't spoken publicly about wanting any. He is, however, a massive fan of temporary tattoos and is often spotted with fake tattoos on his forearms including a compass and a nude mermaid.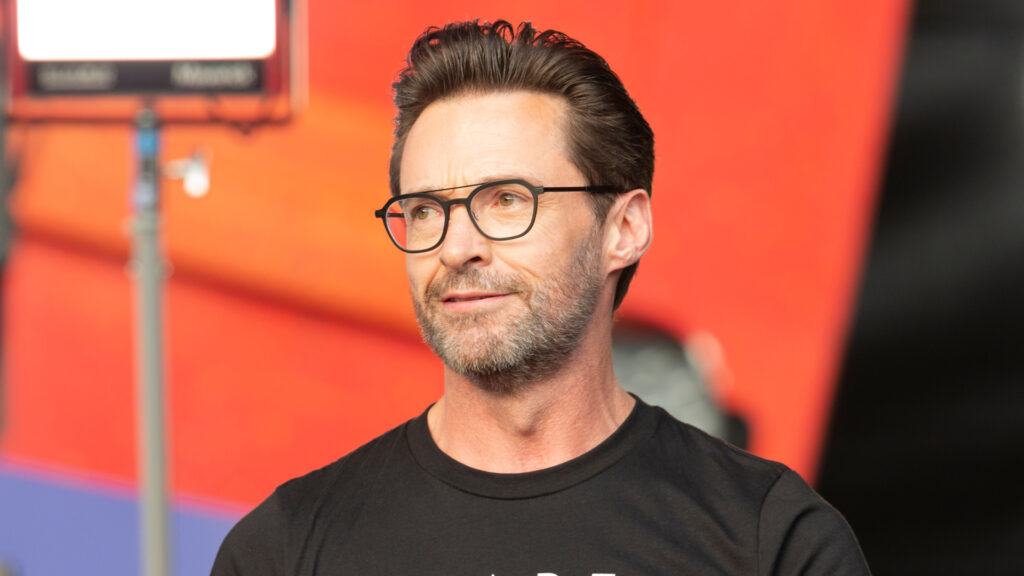 Why doesn't Hugh Jackman have tattoos? Does he want ink in the future? What's up with his frequent use of temporary tattoos? For the answers to these questions, as well as insight on other ink-free celebrities, be sure to read this article till the end.
Hugh Jackman And His Fake Tattoos
Over the years, headlines proclaiming 'Hugh Jackman Debuts New Tattoo' have surfaced. But the truth of the matter is that in each of these instances the tattoo in question is not a real one. Hugh does not have any tattoos and he has shown no interest or desire in getting any in the future.
Hugh is a firm fan of fake tattoos and he is often spotted wearing them while he's out and about, leading many people to assume that they are real. But they are not. In the past, Hugh has sported temporary tattoos for various roles.
In 2001, Hugh sported a geometrical tattoo that just peeked out over his shoulder for his role in 'Swordfish.' In 2006, while acting in 'The Fountain,' Hugh's character gives himself a tattoo of a wedding ring on his finger using a fountain pen and though a prosthetic was used, it looked so real that many fans wondered if he really tattooed himself.
In 2009, Hugh was seen with a tattoo of a nude mermaid on his right forearm – this temporary tattoo was part of his character's uniform in the Broadway play 'Steady Rain'. In 2020, he posted a photograph on his Instagram page which showed a tattoo of a compass on his left forearm. It's thought that this temporary tattoo was for his 2021 sci-fi thriller 'Reminiscence.'
Why Doesn't Hugh Jackman Have Any Tattoos?
Clearly, Hugh has no problem with playing a character that has a tattoo or two. And considering that he was a guest judge on an X-Men-themed 2014 episode of 'Ink Master' it's fair to conclude that Hugh has no moral or ethical objection to tattoos in general. So, why doesn't he have any of his own?
Since Hugh is yet to reveal why he doesn't have any tattoos, all one can do is speculate. A solid speculation is that Hugh doesn't have any tattoos because of his primary profession as an actor. If the tattoo an actor has doesn't align with the role or character, it will need to be covered up and in many instances – though probably not Hugh's specifically – it will be easier to hire a tattoo-free actor.
Which Celebrities Do Not Want Tattoos And Why?
Hugh has never spoken publicly about his desire to get his tattoo, nor has he ever addressed his apparent affinity for temporary tattoos. But, thankfully, there are many celebrities who are open about not wanting tattoos. Let's find out which stars are, and are likely to remain, an ink-free zone.
While on The Wendy Williams Show back in 2009, Kim Kardashian announced she was "tatt-free" and famously said "Honey, would you put a bumper sticker on a Bentley?." In a different interview, this time in 2013, a fan asked the star if she wanted a tattoo and she responded, "I've had no desire and would never get one."
Christiano Ronaldo is one of the few active footballers who have chosen not to get tattoos. His reason? The famous footballer told The Sun, "I don't have tattoos because I donate blood very often."
Taylor Swift is another ink-free celebrity who told Taste of Country, "People are always asking, 'Would you get a tattoo?' And I just…I don't think I could. I don't think I could ever commit to something permanent." and revealed (with a shudder!) that if she had to get a tattoo, she would simply ink the number 13 on her body.
In a world full of inked-up rappers – think Lil Wayne, Post Malone, Wiz Khalifia, 6ix9ine, and the aptly named Kid Ink – it can be a difficult task finding a tattooless rapper. T.I. has no tattoos for two reasons: he's scared of needles and has never found a design that he wanted to "commit to for life on my body."