The Aussie actor Hugh Jackman has had an insanely successful career. However, it didn't all start in high school.
Hugh Jackman went to Knox Grammar School on the Upper North Shore of Sydney, Australia. The school is a private day and boarding school for boys. The school was the subject of a massive sexual abuse case that investigated unreported abuse that had happened from 1969 to 2009.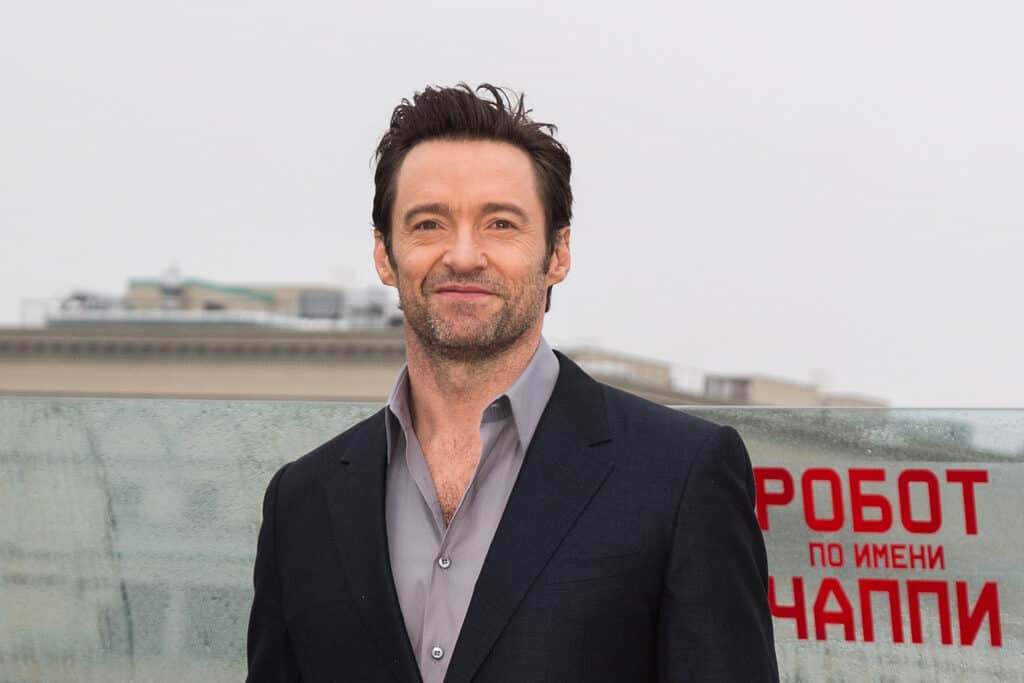 Scroll down to read more below about Hugh Jackman's high school days, the sexual abuse scandal at Knox Grammar School, and Jackman's reaction to the scandal.
Hugh Jackman in High School
As a child, Hugh Jackman was a bit troubled. This was because his parents divorced when he was only eight years old. His mother left with his sisters and moved to England while his father kept Hugh and his brothers.
In an interview with 60 Minutes (reported by US Magazine), Jackman recalled that he didn't think that his mom intended to leave forever. It just happened that way and his father used to pray every night that she would come home, but she never did.
The trauma of being separated from his mother led to Jackman acting out when he was around 12-years-old. He had wanted his parents to reconcile but at this age, it became clear that that wasn't going to happen.
In middle school, he took out his frustrations by head butting his locker with his friends. It was a game they would play to try and dent the old metal lockers and see who was tougher. Soon though he found a different way to manage his anger.
He was big into sports in high school and he found an outlet for his pain by playing rugby. He said in the same interview with 60 Minutes that "I'd be somewhere in a ruck in rugby, get punched in the face and I'd just go into a white rage."
Eventually, Jackman used those feelings of rage to become the comic book character, Wolverine, for the X-Men films.
Jackman didn't only play rugby either, he was also on the swim team, cricket team, and did high jump. His athleticism led him to teaching gym at a high school in England for a year before moving on to be an actor.
One other thing of note from his high school days is that he auditioned for a school play once. His high school was putting on a production of The Music Man and Jackman auditioned for the role of Harold Hill but he didn't get it.
However, in 2020 he was cast for the role of Harold Hill for the Broadway production of The Music Man.
Knox Grammar School's Sexual Abuse Trial
It seems that Hugh Jackman had an okay time while he was in high school from the multiple sports teams that he was on to his attempts at acting. This was despite the trauma he had from his mother leaving.
However, the school that he attended, Knox Grammar School, ended up being embroiled in a massive child sexual abuse and pedophilia investigation in 2015. It was revealed at the time that the elite Sydney school had been covering up reports of child sexual abuse for over 30 years.
Watch the below video to learn even more about the child sexual abuse investigation of Knox Grammar School.
As reports were brought to the attention of the Headmaster, Dr. Ian Paterson, he came up with falsified reports instead of reporting his staff to the police. The testimonies during the trial revealed that Paterson grossly neglected to report these instances of abuse.
In a lot of cases, he promoted individuals who he knew had assaulted students to positions where they would have even easier access to their victims. In the end, a total of eight former teachers from the high school were either convicted or named as alleged pedophiles.
Some of these instances spanned the time frame that Hugh Jackman was a student at the school although he was not a victim.
Hugh Jackman's Reaction
When the hearings took place, Hugh Jackman was one of many Knox Grammar School's former alumni that watched every minute of the trials. After hearing what happened, it was reported that he and his old schoolmate, Gus Worland, were angered and saddened by the testimony from Dr. Ian Paterson.
Jackman had been completely unaware that any of this had gone on while he was a student. He was appalled to learn his former headmaster had played the role he did.