Jennifer Anniston looks so good and she always has so much energy. Does she drink coffee?
Jennifer Aniston drinks coffee. It is an essential part of her daily morning routine that also involves fasting, celery juice, hot lemon water, and meditating. Aniston doesn't appear to put anything in her coffee, opting to drink it black.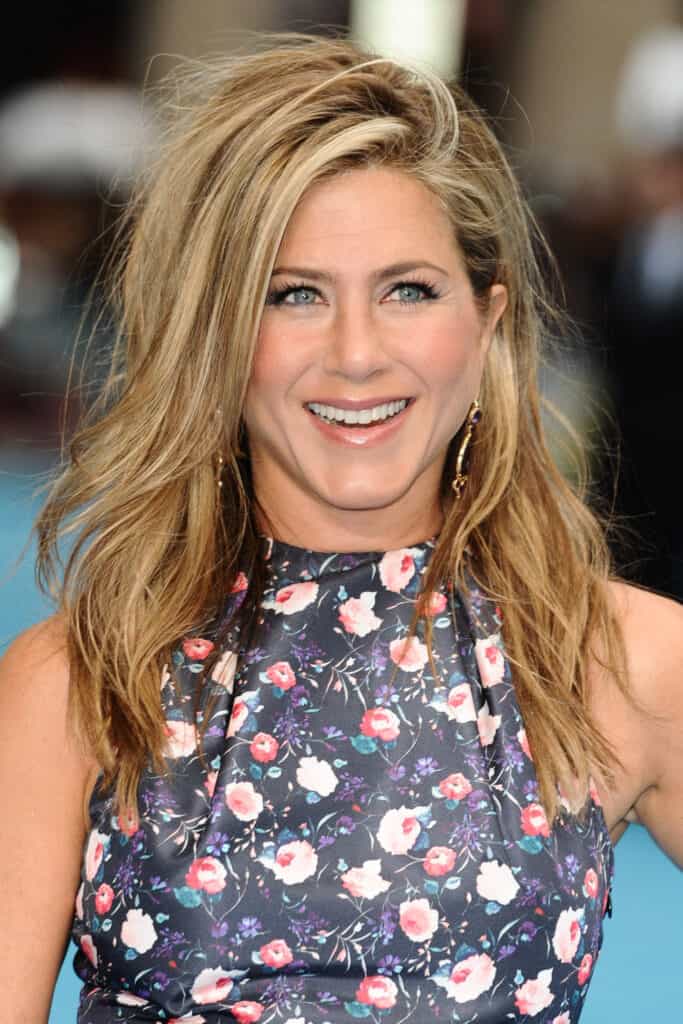 Scroll down to read more about Jennifer Aniston's morning wellness routine and whether coffee is good or bad for you.
Jennifer Aniston's Morning Routine
As mentioned above, Jennifer Anniston has this whole morning routine that she does every single day. And yes, coffee is a part of it although maybe not where you thought it would be.
Most people like to get out of bed first thing and run right to the coffee machine to get their 'fix.' Not the former Friends star though, she has some other things that she has to do first.
In September 2019, Aniston finally spilled her secret wellness routine that is keeping her looking younger than ever. In an interview with Radio Times (as reported by CNBC), she went into detail on some of her habits and routines.
One is that if she is working then she wakes up at 4:30 am but if not then she's up between 8:30 and 9:00 am. She also revealed that she intermittent fasts, meaning that she doesn't eat for 16 hours of a 24 hour day.
The very first thing that Aniston does when she wakes up in the morning is to drink a glass of hot water with lemon and then another glass of celery juice. Celery juice has become one of those big diet crazes in Los Angeles recently.
Celery Juice is supposed to help reduce inflammation and give the body more energy. It's a health act backed by Anthony William who calls himself the Medical Medium.
After having her celery juice, Jennifer Aniston splashes cold water on her face and then washes it. After, she applies Aveeno SPF moisturizer.
She'll then feed her dog, meditate for 10 to 20 minutes, and finally, work out doing one of a variety of exercises. Anniston is a fan of boxing, strength training, yoga, and spinning.
Only once she has done all of these things will the actress get her cup of coffee. She drinks it black.
You can watch Jennifer Aniston and Reese Witherspoon discuss their morning routines in the below video.
Are There Health Benefits to Drinking Coffee?
According to a lot of sources, yes, there are a lot of benefits to drinking coffee. Coffee is packed with antioxidants which are great when it comes to fighting antiaging. Since Jenn looks like she has barely aged in the past twenty years, she's probably onto something with her morning cup of joe.
As this study that was published to Science Direct points out, drinking a cup of dark roast coffee every morning for eight weeks boosted antioxidants in the body. So why does coffee get such a bad rep in the health world?
Well, it could be because of its natural caffeine content. It's no secret that the main reason people drink coffee has nothing to do with preventing wrinkles and everything to do with the energy boost its caffeine gives drinkers.
For a long time, many have said that caffeine is a diuretic and can lead to people becoming dehydrated if they drink too much of it. However, a lot of studies are now proving this to not be true.
A 2014 study that was published to PLOS ONE found that there is no evidence that coffee can dehydrate people who are moderate coffee drinkers. It found that there was virtually no difference in the frequency and volume of urination between people who were drinking water and people who were drinking coffee.
Finally, one last argument against coffee is that it causes breakouts. Some have said that caffeine can cause breakouts but this has again been proven as false.
Researchers have found that it is not the coffee that causes breakouts. Instead, it is all of the additional stuff that people put in their coffee like milk and sugars that then causes them to have an acne breakout.
Since Jennifer Aniston drinks her coffee black, she definitely doesn't have to worry about getting breakouts from it. Good thing too because she is clearly doing a lot of work to stay in peak shape.