Acclaimed actress and star of the 1990s hit television series "Friends," Jennifer Aniston is one of the most recognizable industry personalities around. Jennifer Aniston's daily routine is the subject of many inquiries from fans wanting to learn more about the household name.
Jennifer Aniston's daily routine is based on her dedication to fitness and exercise, in addition to her work schedule and commitments. Jennifer Aniston is so committed to fitness that even her personal trainer says it can be hard to keep up with her.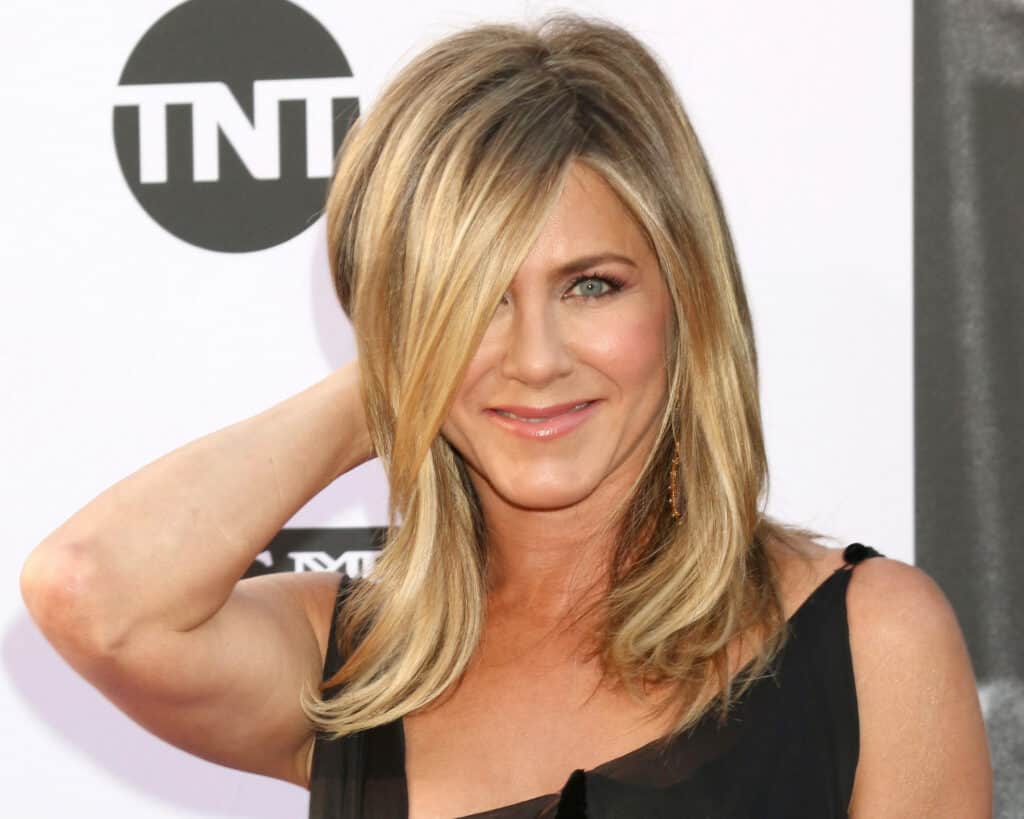 In addition to being a household name and her numerous acting accolades, Jennifer Aniston has been named "The Sexiest Woman of All Time," according to Men's Health Magazine. This has caused many fans to want to know more about the superstar's daily fitness routine.
Daily Fitness Routine
Jennifer Aniston told Men's Health Magazine that she personally would have chosen someone else as "The Sexiest Woman of All Time," saying, "It's a tie between Bridgette Bardot and Gloria Steinem, but if I had to choose one, I'd say Gloria because, well, she's the full package. That's sexy."
Still, her fans keep clamoring to know more about Jennifer Aniston's daily routine. It makes sense — Jennifer Aniston looks excellent; from her days serving up 1990s looks on "Friends" to her jaw-dropping red carpet appearances, she's always able to steal the show.
In a Women's Health Magazine profile, Jennifer Aniston shared her tips and tricks for a daily routine that leaves her feeling strong and healthy.
The first important thing to remember is balance, recognizing that in the end, her entire routine is about wellness and acknowledging when she needs a day to rest without punishing herself for it.
Otherwise, Jennifer Aniston seems incredibly committed to her fitness routine, often working out for an hour and a half each day. If that wasn't enough, sometimes Jennifer Aniston will have to work out at 3 AM to fit in a fitness session on days when she's busy with work!
Jennifer Aniston always starts her workout routines off with mobility exercises to prevent injury and prepare her for the intense workouts she does.
As for her actual workouts, Jennifer Aniston likes to mix it up. However, there are a few different exercises that she prefers to mix up with, often involving lots of cardio.
Jennifer Aniston said, "I usually do a trifecta of cardio. Fifteen minutes on the bike, 15 on the treadmill running, and then 15 on the elliptical. You have to shake it up, you know, muscle confusion."
She also enjoys planking, boxing, and using resistance bands.
Jennifer Aniston's personal trainer, Gloveworx founder Leyon Azubuike, told People Magazine, "She's very diligent. She is ready to work out hard every single time she hits the gym. Whether it be a 45-minute session, whether it be a 2-hour session, she's always ready to go. […] She's a very good, natural athlete."
Daily Wellness Routine
In addition to her dedicated workout routine, Jennifer Aniston is committed to personal wellness.
Although she often will wake up early to workout on jam-packed days, she typically isn't a morning person, preferring to wake up around 9 AM rather than super early.
Immediately upon waking up, Jennifer Aniston drinks a glass of celery juice; although many celebrities are fond of this trend, claiming that it improves gut health, nutritionists are split on the benefits. Even if it doesn't improve gut health, celery juice is relatively harmless (except perhaps to one's taste buds) and hydrating.
Jennifer Aniston also enjoys coffee, but she doesn't drink her coffee first thing in the morning. Instead, she prefers to get a head start on her day, feeding her dogs, working out, and meditating before getting her caffeine fix.
Additionally, Jennifer Aniston uses intermittent fasting in her diet — instead of sticking to a diet that limits which foods she can eat, Jennifer Aniston chose a diet that tells her when to eat. Intermittent fasting entails eating from 9 AM to 5 PM, then sticking to fluids for the rest of the day.
CNBC Make It quotes Jennifer Aniston as saying, "I do intermittent fasting, so there's no food in the morning. I noticed a big difference in going without solid food for 16 hours."
However, she does allow herself a Sunday "cheat day" from fasting.
Overall, Jennifer Aniston incorporates balance and dedication into her daily routine, with personal wellness at the core of her routine. She takes great care of herself, although some people may not be as amenable to celery juice as she is.