When it comes to Joe Biden, it seems that all anyone is interested in discussing is his presidency, political agenda, policies, and private life. But not us: we want to know if the 46th president of the United States has any furry family members.
It should come as no surprise to discover that Joe Biden is an animal lover. Tagging along with him to the White House are two German Shepherds, Major and Champ, with a cat soon to join the ranks if the First Lady has her way.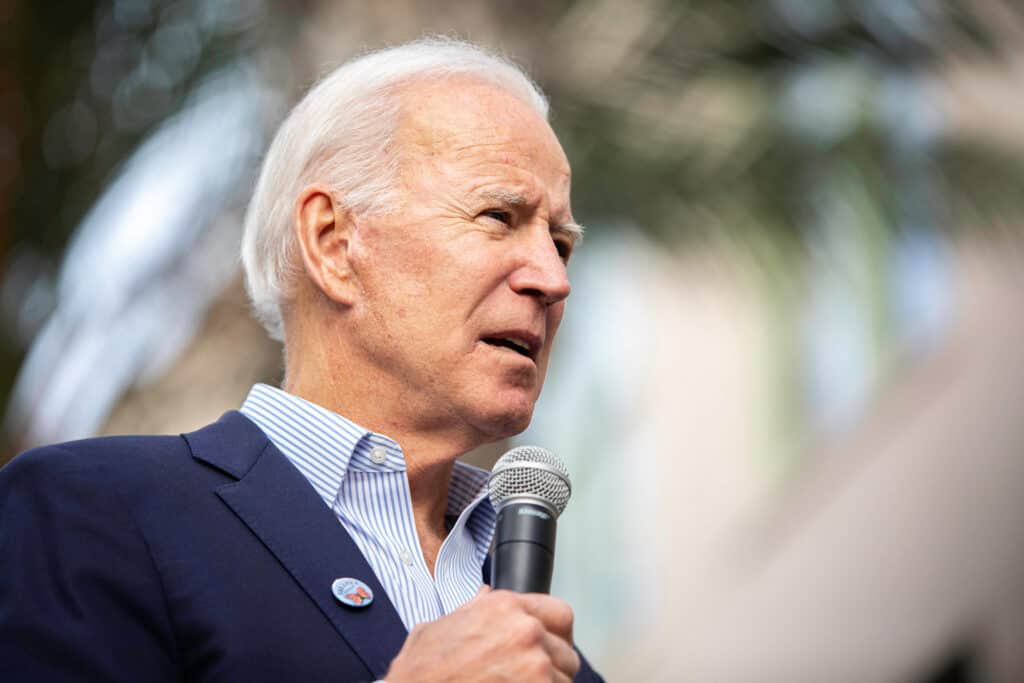 Without further ado, let's meet Biden's presidential pooches as well as find out more about his feline friends before discussing the brief history of unusual pets in the White House.
Champ
Champ, a tan and black saddle German Shepherd, joined the Biden back family in 2008 when he was just three months old. He was adopted through a private Pennsylvanian breeder, East Coventry Township's Linda Brown, and was a celebration of the 2008 election results.
The move to "shop" and not adopt was heavily criticized. Named by Biden's grandchildren, he's no stranger to the political grounds and — after six weeks of puppy training — even called One Observatory Circle home during Barack Obama's administration.
It's safe to say that Champ lives the high life and Joe Biden himself admits that he is quite spoilt and that all the staff and members of security keep dog biscuits on hand for the old dog. Speaking about Champ, Mr. President states that he "thinks he's Secret Service and he is."
Major
Making his official debut — not to mention history — as the first rescue dog to call the White House "home" is Major, a black and silver German Shepherd that the family adopted in 2018. After being fostered by the family for six months, the good boy was adopted from the Delaware Humane Association.
Major was one of six puppies that were surrendered to the no-kill shelter by their previous owner because of financial constraints and exposure to "something toxic." All six puppies of the litter were successfully placed in their forever homes and it is sheer luck that Major ended up in Biden's home.
The move to add a second dog to the family was sparked by the first. Whilst campaigning in Iowa, Biden announced that after declaring Champ was getting slow his vet advised him to get a little puppy to keep him going.
In late November of 2020, Biden treated his foot to a hairline fracture whilst playing with Major. It's reported that Major slid on a throw rug during a boisterous game of "Biden's got ya tail" and the President-elect tripped on the rug he slid on.
You can keep up with the antics of both Champ and Major on Twitter @TheOvalPawfice and Instagram @first_dogs_usa where you'll get a glimpse into the life of the First Dogs.
A Mystery Feline Friend
Joe Biden's wife, Dr. Jill Biden, wants to welcome a cat to the White House soon. "Well, I'd love to get a cat. I love having animals around the house" is what the First Lady had to say when Fox 5's Angie Gaff asked what her husband would be getting her if he won the election.
The future First Feline will be the first cat to live in the White House since President George W. Bush's term brought with it the beloved beautiful black American Shorthair India "Willie" Bush. Speaking of past furry occupants of the White House…
Presidential Pets of The Past
Before diving into the list of presidential pets of the past it should be noted that Donald Trump was the first president in over a century to not have had a pet in the office. Pets have been a big part of the presidency since George Washington's days.
With the exception of James K. Polk, Andrew Johnson, and Donald Trump, every single president of the United States has had pets. While most stuck to dogs — with collies being the most popular dog breed amongst presidents — cats, birds, and horses, have also remained popular choices of companion.
More unusually, Thomas Jefferson briefly had two grizzly bear cubs and a mockingbird while John Quincy Adams supposedly housed an alligator while his wife kept silkworms. Martin Van Buren owned two tiger cubs for a short while, William Henry Harrison had a cow and a goat, and Abraham Lincoln owned goats and a turkey that was intended for Christmas dinner.