Within the past year, many celebrities have joined the wildly successful social media and video sharing app TikTok. Has Johnny Depp, known to audiences around the world for playing Jack Sparrow in Pirates of the Caribbean, Willy Wonka in Charlie and the Chocolate Factory, and the titular roles in Edward Scissorhands and Sweeney Todd: The Demon Barber of Fleet Street, resisted the overwhelming surge of this app's popularity, or has he too joined TikTok?
At this time, Johnny Depp has yet to join the growing number of movie stars on the social media sensation TikTok. Despite this, there are multiple fan accounts on the app dedicated to him and the characters he has played, and the actor has also gained massive support on TikTok in recent months amidst an increasing number of rumors and allegations involving Depp and his former wife Amber Heard.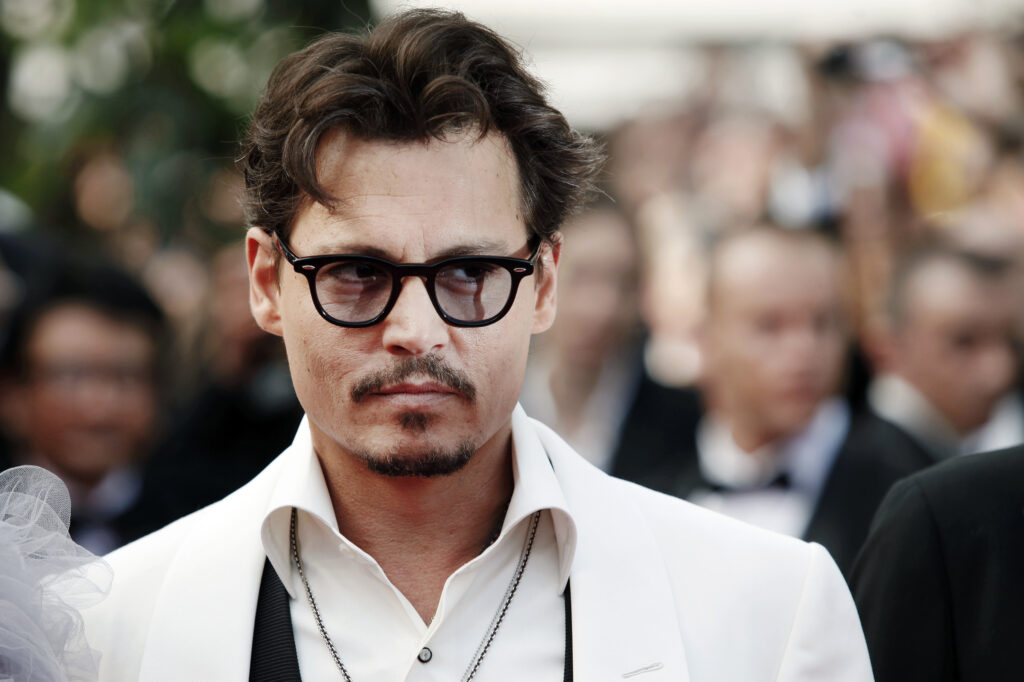 The Fan Accounts
Johnny Depp has been in the public eye for over 30 years, from his early roles in A Nightmare on Elm Street and Platoon to more recent films like Murder on the Orient Express and Fantastic Beasts: The Crimes of Grindelwald.
Over this period, the prolific actor has acquired a large, loyal, and diverse following. As a result, multiple fan accounts dedicated to Depp have appeared on the TikTok app within the last few years.
Though none of these TikTok accounts are officially sponsored or administered by Depp or his representatives, they are a prime example of the actor's significant fanbase. Many of these accounts post videos regularly and have garnered quite a following themselves.
At the same time, other celebrities like Reese Witherspoon, Elton John, and Will Smith have officially joined TikTok and quickly amassed a large number of followers. One advantage these accounts have is being able to produce original content.
Despite being unable to present new or live content featuring Depp, the creativity of his fans has proven to be more than enough to help these accounts thrive. From clips of his films to segments from interviews and even photographic slideshows, Depp's fan accounts always seem to be able to find something new and exciting to share with viewers.
One particular user, @johnny_deppdz_off, describes himself as a "Johnny Depp double" on his profile. To view his page, including his impressions of Depp and some of the characters he has played, check out the link below:
His Supporters On TikTok
Over the past year, Johnny Depp has received extensive coverage in the news due to his divorce from actress Amber Heard, as well as the ongoing allegations concerning both of them.
The bad blood that exists between Depp and Heard is anything but a secret, and it is widely agreed that their marriage was a catastrophe from practically start to finish. That being said, there has been considerable debate as to who was the aggressor, and who was the victim.
While many have taken the side of his former wife, Depp has also gained a large network of supporters and defenders.
These ardent fans have taken to various forms of social media, including TikTok, to voice their firmly held opinions.
An increasingly popular hashtag entitled #JusticeforJohnnyDepp has become a unifying symbol for this group of supporters and can be found on a myriad of videos that have been posted on the app.
Aside from their videos, many accounts administered by supporters of Depp have put the hashtag in their bio, so that it can be seen by anyone who visits their profile, regardless of whether or not they watch their content.
The driving force behind this social media movement is an account called @innocentjxhn, which currently has 306k followers and almost 8 million likes across all of its videos. The huge following which this account has obtained, as well as the other accounts protesting Depp's innocence, have made it clear that his fanbase is standing by him regardless of what others have put forth in the media.
While these efforts may seem insignificant, they appear to be helping raise awareness of the many supporters that Depp has. Furthermore, the videos posted on these accounts present what they allege is evidence that either challenges or refutes some of the major accusations made against the actor.
It is unknown if Depp plans to ever make his official debut of TikTok, but it is safe to say that if he does, he will have plenty of fans and supporters ready and eager to watch his content.