We all heard and witnessed the years-long courtroom drama between Johnny Depp and his former wife Amber Heard. So there's naturally a new interest in getting to know People's two-time Sexiest Man Alive. Read on to know more about him and while we're on the subject, let's find out what Johnny Depp's height truly is.
Johnny Depp stands at 5 feet 9 inches (1.75 m or 175.3 cm) tall. Although other sources say he's just 5 feet 7 inches, he may actually be a couple of inches taller than that.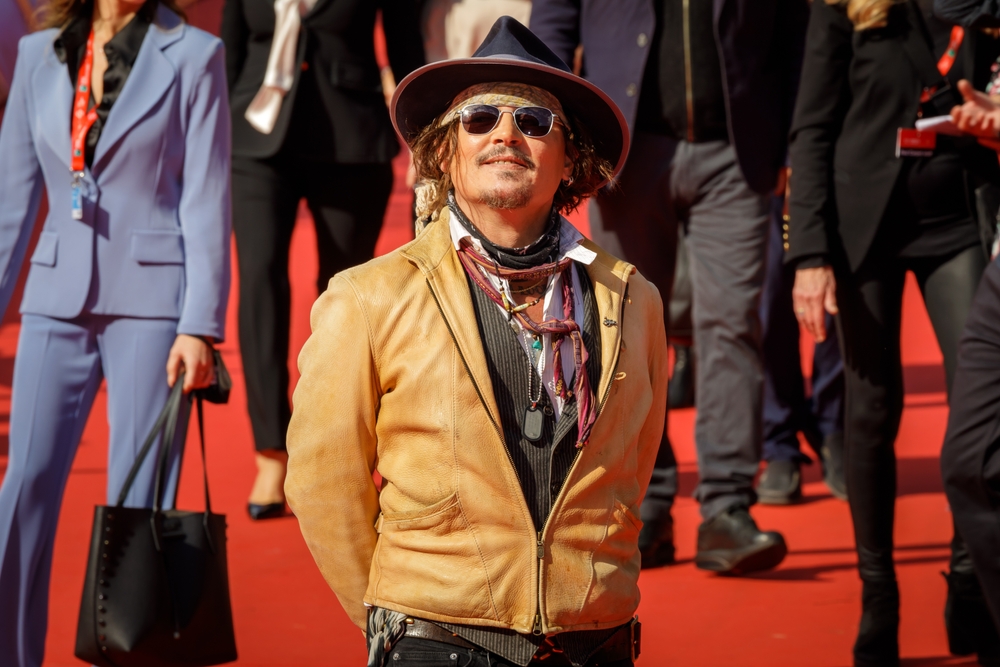 Brush up on your knowledge of the 21 Jump Street heartthrob.
Before He Was Famous
Born John Christopher "Johnny" Depp II, in Owensboro, Kentucky, he was the youngest of 4 siblings. His father, John Christopher Depp, is a civil engineer. His mother was Betty Sue Palmer, a waitress. The couple had 4 children, and Johnny was the youngest.
As a kid, Johnny was into making music. He got his first guitar from his mom when he was 12. Things progressed and he decided to drop out of school to concentrate on his music. The band tried to make it in Los Angeles, but eventually disbanded when he was 20.
His first wife, Lori Ann Allison, a make-up artist, introduced him to actor Nicolas Cage, who encouraged him to audition for the movie, A Nightmare on Elm Street. Thanks to Wes Craven's daughter, he got the part of the lead actor's boyfriend and one of the victims of Krueger. This was Depp's film debut.
Career Highs and Accolades
With a career that spans almost 4 decades, Johnny Depp has cemented himself in our hearts for the awesome work he has put out over the years. Let's take a look back at his most iconic roles:
Who would ever forget this gentle humanoid who captured Winona Ryder's (aka Kim) heart in this freakishly romantic drama with the same name back in 1990? This role catapulted him to A-list status.
Captain Jack Sparrow
From the Pirates of the Caribbean film series; the most famous character he's played. Depp received critics' nods and even received nominations from the Academy Awards for playing this pirate. Unfortunately, he has never won an Oscar, but he bagged the SAG Awards for Outstanding Performance by a Male Actor in a Leading Role.
Willy Wonka
From Charlie and the Chocolate Factory; where he worked with frequent collaborator, director  Tim Burton. Depp played an eccentric candy maker who invites 5 lucky children into his factory for a tour and a lifetime of free chocolate.
Sweeney Todd
From Sweeney Todd: The Demon Barber of Fleet Street; this role gave him a Golden Globe win as well as an MTV Movie Award for Best Villain. This is also the movie where Johnny showcased his talent in singing.
Romantic Relationships
Being the sexiest man alive has its perks and Johnny has a full list of exes to prove it. But the one who really captured his heart was Winona Ryder. The two were the epitome of the 90s grunge couple. But after four years together, the couple split up. According to Celeb Heights, Winona Ryder stands at 5'2 ½" – making her over 7 inches shorter than Johnny.
While filming in France, he met French actress and singer, Vanessa Paradis, whom he eventually married and had 2 children with. Depp shared that fatherhood gave him "a real foundation, a real strong place to stand in life, in work, in everything." But in June 2012, the couple announced their split after 14 years of couplehood. Vanessa Paradis is listed to be 5 feet 3 inches tall, making Johnny about 6 inches taller than her.
Before Vanessa, there was Kate Moss, the British 90s supermodel whom Johnny dated for 3 years. They made a glamorous rock and roll couple during the late 90s – often spotted by paparazzi partying or coming out of the club together. Kate is considered petite in her career as a runway model, standing at approximately 5'6." Johnny is still taller than her unless she wears platform heels standing next to him.
Eventually, Depp met actress Amber Heard, while filming the movie The Rum Diary. A civil ceremony was held in 2015. More than their partnership, the most unforgettable thing about this union was the post-divorce controversy. The lawsuits and counter-suits had the public glued to their screens.
The final verdict was that the jury found that all three statements from Heard's op-ed were false and that they defamed Depp, and were made with actual malice. The jury awarded Depp $10 million in compensatory damages and $5 million in punitive damages from Heard.
As to height, Amber Heard stands at nearly 5'7" which is a bit closer to Johnny's 5'9". This might be a bit surprising to many as a lot of their red carpet photos together show her to be taller than him. Turns out, Johnny's still taller than Amber without heels.