If you're a fully qualified professional Belieber, or you're a new fan wanting to have some contact with the global superstar, you might be thinking that social media is the best way to get in touch with him. Will he actually respond to your messages though?
Justin Bieber has been known to respond to messages on social media, though usually only to other celebrities. He has had numerous interactions online with other famous people throughout the years.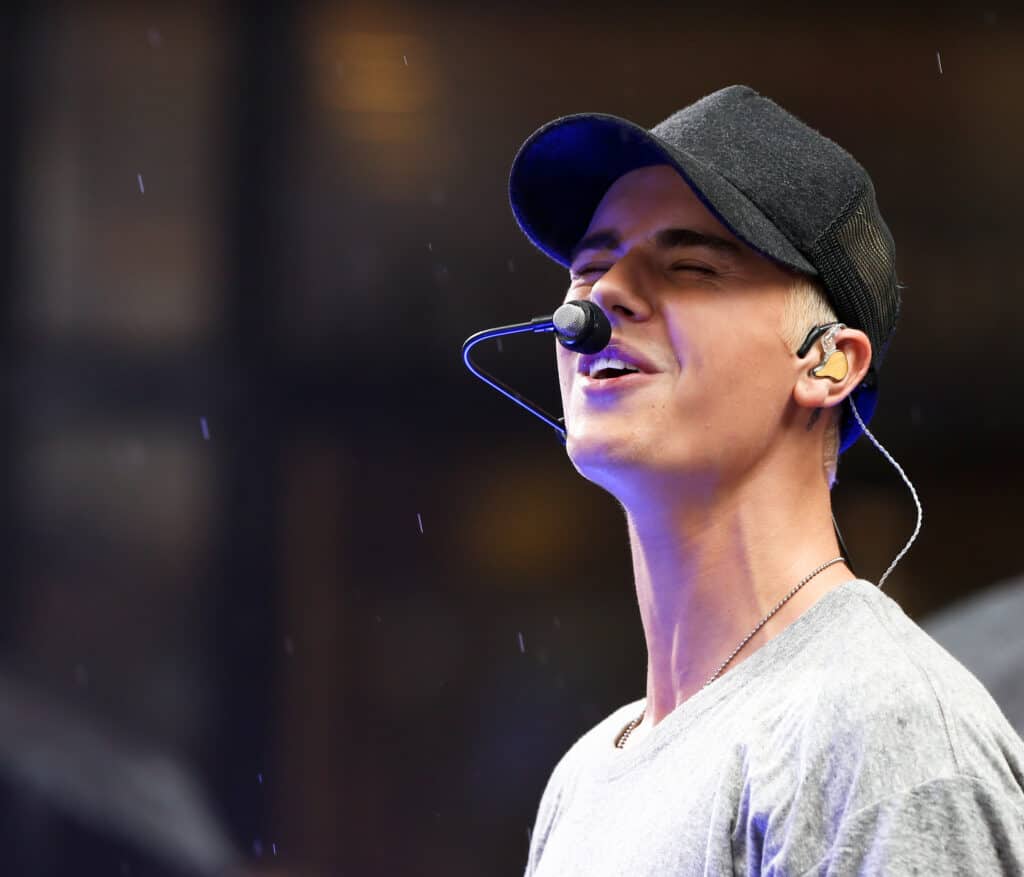 Unless you happen to be a big-time celebrity that Bieber has some interest in, then the chances are that you aren't going to get a response from the "Hold On" singer if you slide into his DMs. Still, though, there have been a few successful attempts to get a response from the star!
Does Justin Manage His Own Accounts?
One worry with a celebrity of Bieber's caliber is that they may not actually manage their own social media account. It's an all too common practice, especially for celebrities that first found fame in an age before social media (if you can imagine that).
In the case of Bieber though, you're in luck. We've seen him grow up with social media, and have been able to follow him through all the highs and lows of his career.
If you want proof that it's definitely Bieber doing the majority of tweeting and posting from his social media accounts, then you need to look no further than some of the controversial statements and rants he has had over the years.
Not that there's anything wrong with having an opinion, but it's rare to see such brutally unfiltered opinions from the rich and famous. It's one bonus point in favor of the possibility that Bieber might respond to you though.
It's not all stream of consciousness though, he also uses his social media to reach out at times!
Bieber's Relationship with Social Media
One other factor that increases the chance you might get a response from Bieber is the fact that generally speaking, he's pretty favorable towards social media. Not just because it has been omnipresent in his life, but also because he owes a lot of thanks to social media in the building of his career.
He's had a good experience across all of the big platforms. Firstly, with Youtube, where he managed to get his music out there and build up a following worthy of attracting record labels' and producers' attention.
Websites like Facebook and Twitter have been instrumental in doing canvassing work about album drops and concert news. This has been especially useful for Bieber over the years due to the prevalence of social media use in his audience demographic.
Lastly, the image-sharing influencer-filled Instagram has been a great place for him to showcase more of his personal life. Of all the mentioned platforms, Instagram and Twitter are the two most likely to see a response from Bieber.
Celebrity Contacts
So, do we have any precedence to draw from to determine whether or not you'll actually get a response from Bieber? Well, there's a lot when it comes to celebs.
If you're a Tik-Tok powerhouse with millions of followers, who also happens to be one of Bieber's younger siblings' biggest idols, then you're in with a good shot! The excessively high bar to clear on that example is courtesy of the fact that Bieber once contacted Charli D'Amelio through DMs.
Bieber's younger sibling was a huge fan of D'Amelio, so he exercised some of that Bieber star power to gather up birthday messages from a variety of other celebs. Probably not a very realistic path to getting a message from Bieber though, if we're being honest.
Catching Bieber's Attention
Perhaps one other way to grab Bieber's attention is to post some less-than-complimentary statements about an album or single that he has just dropped. That's the route that Maria Ciuffo unknowingly pursued, and it paid off!
In response to Ciuffo's unappreciative attitude towards his latest musical work, Bieber dropped a hilariously deadpan "Too bad." That's probably not the kind of response that a potential fan is looking to get from Bieber, but at least it's something!
Still, we really don't recommend that you attempt to grab Bieber's attention by telling him how much you dislike his music. After all, you can catch more bees with honey than with vinegar!