In the list of celebrities whose real heights are highly debated, Justin Bieber would not be an exception. Here's our attempt at determining Justin Bieber's height for those who wish to know.
Justin Bieber stands at 5 feet 7 ½ inches (171.5 cm or 1.7 m).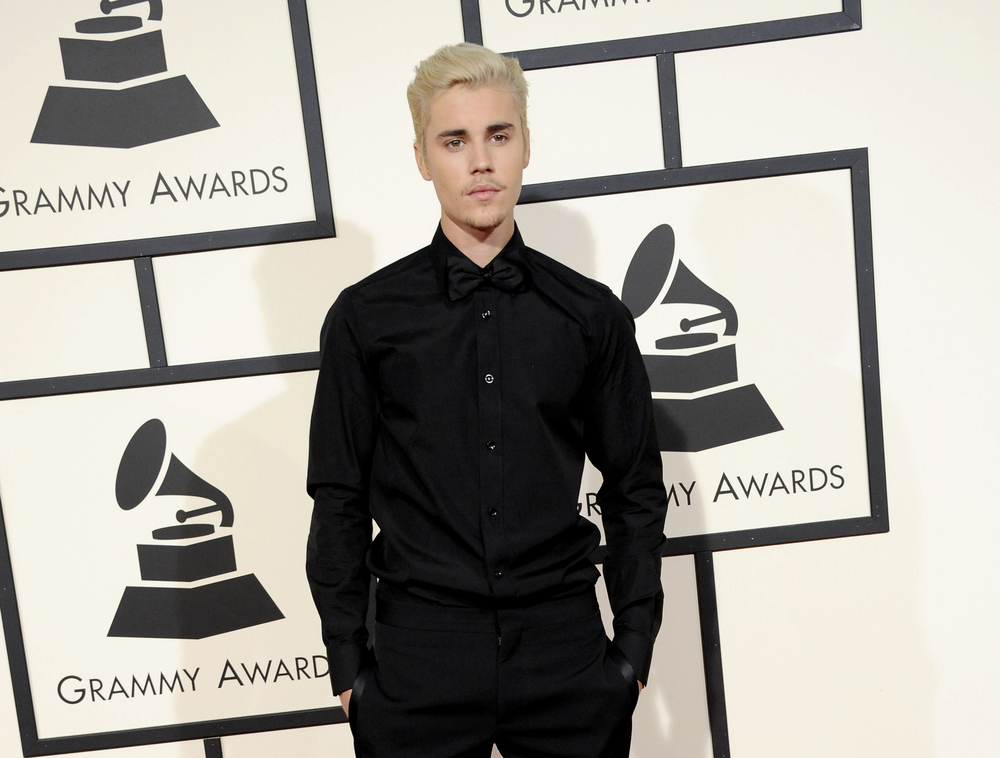 Different sources claim varying figures and the singer himself has only given rough estimates in interviews where the question was posed. Scroll on as we delve deeper into the subject.
What Other Sources Say
Stars Unfolded reports him to be 5'9" but that seems to be a tall order (forgive the pun) for the Canadian singer. Looking at his pictures standing side by side with other celebrities would give one an idea of how tall he could really be, which J-14 did.
We agree on the listing by Celeb Heights and Healthy Celeb, who claim Justin to stand no taller than 5 feet 8 inches. Gossip Bae shared the singer's driver license from 2013, where his height was listed to be 5 feet 7 inches. Justin was already 19 years old at the time, way past the age for growth spurts.
To further flesh this out, let's look at how Justin compares to two celebrities whom he's been photographed with. Hint: they are both women he had dated.
Justin With Hailey Baldwin
Justin and his wife Hailey Bieber (nee Baldwin) met when they were young, thanks to Hailey's dad, Stephen Baldwin. Hailey was then a big fan of the teen idol and after their introduction, they remained friends.
Years passed as Justin and Hailey focused on their respective careers – the former as a worldwide pop idol and the latter as a budding fashion model. They reconnected in 2014 first as friends, but things took a romantic turn in the following years.
In 2016, Justin broke the internet (along with thousands of hearts) when he posted a picture of him and Hailey kissing. While Hailey did not deny that there was something more than a platonic friendship between them, she told the media that they were not exclusive at the time.
Two more years passed filled with news of relationship drama and love triangles until Justin announced their engagement on his Instagram profile. The couple tied the knot in September 2018 and held another (bigger) wedding ceremony a year after.
Since their wedding, the couple has been inseparable – and that means they are photographed together a lot. Now let's look at their height difference.
Hailey Bieber, who worked primarily as a fashion model before becoming Mrs. Bieber, stands at 5 feet 6 ¼ inches (1.68 m or 168.3 cm), according to Celeb Heights. She's considered petite in the modeling industry and wears a size 2 dress. Justin is just over an inch taller than his wife when she's not wearing high heels.
Petite Fashion Models
Hailey Bieber is not alone in the category of fashion models who stand at 5'7" and below. Emily Ratajkowski, Cara Delevigne, Twiggy, and Kate Moss are just some of the shorter models who made it big in the fashion industry.
Justin With Selena Gomez
Before marrying Hailey Baldwin, Justin Bieber was in a long, on-again-off-again relationship with his former girlfriend Selena Gomez. They were a couple from 2010 to 2018, which means they were both teenagers during the first half of their romance so their heights would have changed a lot then.
Taking Justin Bieber's height in 2022 against Selena Gomez's height – which Celeb Health Magazine lists as 5'5" (1.65 m or 165 cm) – the ex-couple has about 2.5 inches between them.
Selena Gomez wears a curvier dress size, estimated between size 6 and 8, which the singer-actress proudly embraces. And while she does wear heels on occasions that call for it, the Lose You To Love Me singer can be seen wearing comfortable flat shoes in paparazzi pictures.
Petite Actresses and Singers
Being tall is less of a requirement for singers and actresses compared to modeling, so there definitely are more petite female performers out there. Joining Selena Gomez in this category are Reese Witherspoon, Emilia Clarke, Natalie Portman, Ariana Grande, Jada Pinkett Smith, Vanessa Hudgens, and Lady Gaga to name a few.