Kyle Richards has been married to her Mexican husband for 24 years. But did she also manage to pick up his native language?
Kyle Richards stated in an interview that she does in fact speak Spanish. She said she spoke Spanish growing up and then studied the language some more after meeting her husband's family since not all of them were able to speak in English with her.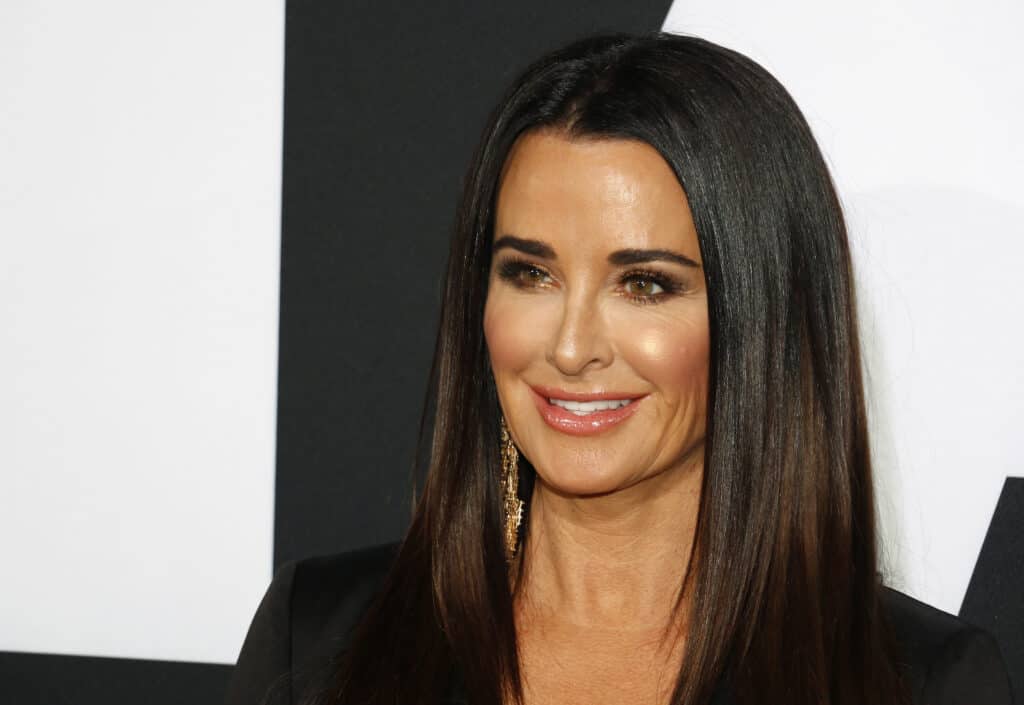 Read below to find out who exactly Kyle Richards is and how good her Spanish is.
What is Kyle Richards famous for?
Kyle Richards should be well known to all fans of American reality TV. She is mostly famous for being one of the main cast members of "The Real Housewives of Beverly Hills".
She has appeared on the show for over 10 years, starting in the year 2010, and is the last original cast member remaining.
Before she became famous as a "Real Housewife" she already gained lots of acting experience through various movies and TV series.
Kyle was born in Hollywood, so it's no surprise she started her acting career as a child actress.
Richards landed her first role in a television series called " Little House on the Prairie" in 1974 when she was only 5 years old. She played a little girl called Alicia Sanderson Edwards for 18 episodes.
Her first movie was the Horror film "The car" in which she starred with her sister Kim in 1977. The two girls played on-screen sisters while being siblings in real life too.
After she gained a bit of fame she was offered roles in different Television Series such as "Time Express", "Fantasy Island" and "Flying High", as well as "Carter Country".
She found her biggest film success in 1978 in the famous horror movie, "Halloween", in which she played Lindsey Wallace. The movie is widely considered to be one of the most influential productions in the horror genre.
How good is Kyle's Spanish?
Kyle's family is quite international and multicultural. The Reality-TV Star herself is Irish, English, and Welsh. Her first husband Guraish Aldjufrie is of Indonesian, Arabic, and Dutch descent.
Together with him, she welcomed her oldest daughter Farrah Britt, which means that her first child has ethnic roots in six different nationalities.
Kyle went on to marry her second husband Mauricio Umansky. He is of Russian and Greek Jewish descent.
When they got married, Kyle converted to the religion of her husband. Nowadays they both belong to Modern Orthodox Judaism.
Her spouse Mauricio has a Spanish first name but a Russian last name. That is because he was born and raised in Mexico. He moved to the United States with his family when he was six years old.
All of Kyle's and Mauricio's children can speak Spanish, including stepdaughter Farrah who was raised by Mauricio from a very young age.
But what about Kyle herself? There are several examples of her Spanish skills.
In "The Real Housewives of Beverly Hills" viewers witnessed Kyle talking in Spanish to her Latina household staff members.
Many fans wondered how she picked up Spanish and the actress tweeted the following:
From this tweet, it's clear that Kyle already spoke Spanish as a child, though it's not entirely clear why since Kyle has no Spanish descent.
She grew up in Los Angeles though, which is the county with the biggest community of Spanish speakers. Over 3.3 Million people speak Spanish in Los Angeles County, so it's possible that she might have picked up the language through childhood friends or at kindergarten and school.
It seems like she took studying Spanish seriously after she met her husband. Many of Mauricio's relatives remained in Mexico but she was determined to be able to speak to them anyway, despite their lack of English proficiency.
Richards has also tweeted in Spanish: "Lo Siento" which translates to "Sorry" in English.
Apart from that, you can also see Mauricio and Kyle talk in Spanish here, at least Kyle insists that she can speak but seems too shy to say much in her second language to the cameras.
It seems like Kyle and her family speak English as well as Spanish, which is great for the development of their kids. Multilinguality is one of the benefits of having an international family like Kyle Richards and Mauricio Umansky do.