One of the biggest headlines around Liam Payne has been about his relationships, and many people want to know if the former One Direction-er has kids.
Liam Payne has a kid, a son, to be precise. His name is Bear Grey Payne and he was born in March 2017.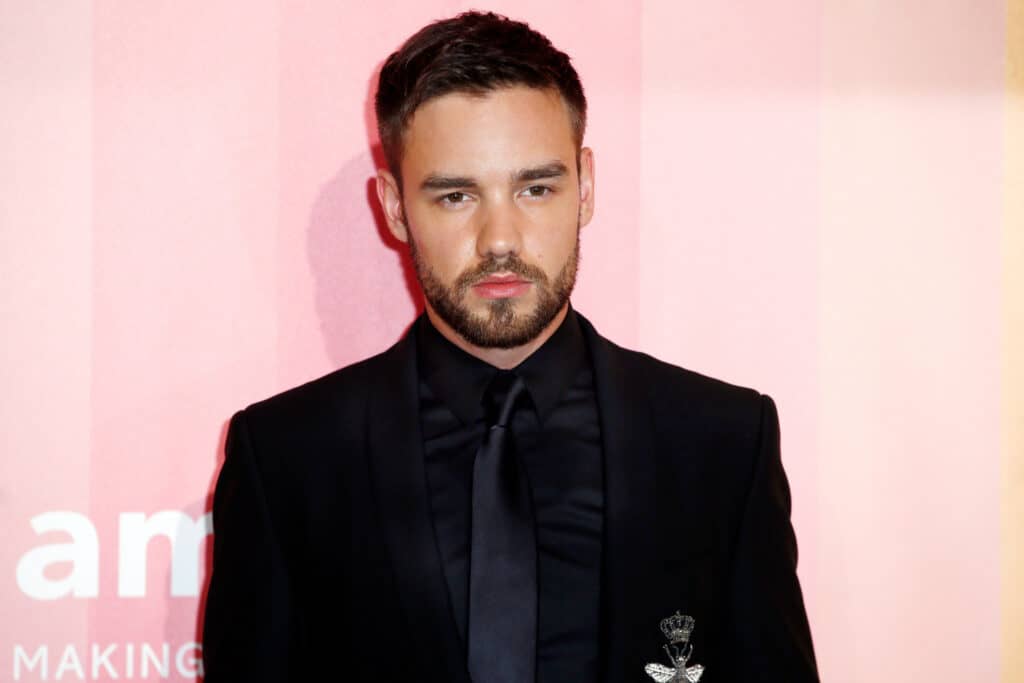 His career in music (first, as part of One Direction and then as a solo artist) has given him a prevalent position in the music industry and of course, made fans curious about his personal life. Let's give your burning questions a go.
How old is Liam Payne's kid?
Bear Grey Payne was born on the 22nd of March 2017. He is five years old as of 2022.
Who does Liam Payne have a kid with?
Liam Payne has only one child with his ex-lover Cheryl Cole. They welcomed their son Bear Grey Payne on March 22, 2017, before splitting up in 2018.
How did Liam Payne and Cheryl Cole meet?
Cheryl and Liam Payne met in 2008 during an audition for The X Factor. Liam was 14 at the time and Cheryl was 24. The former couple has a 10-year age difference between them.
For how long were Cheryl Cole and Liam Payne stay together?
Chery Cole and Liam Payne were first seen in public together in 2016, about eight years after they first met. Rumors were swirling around unconfirmed until the couple officially admitted to their relationship in 2017. This came along with their announcement of the birth of their son, Bear.
However, the couple called it quits in 2018, relatively soon after having a child. Cheryl Cole and Liam Payne were together for approximately two and a half years.
Are Liam Payne and Cheryl Cole married?
Although Liam and Cheryl have called their relationship off, they are still trying their best to co-parent their 5-year-old son. Liam claimed that having a baby ruined his relationship with Cheryl, but he was still pleased about becoming a father.
Liam also stated that Cheryl was the best mom and partner anyone could ever wish to have, as she cared more for their son than he could have done. An unnamed source also said that Cheryl broke up with Liam because he left her alone to care for their child since he was usually busy performing at concerts and festivals.
Is Liam Payne married?
Liam Payne isn't married, but he has been in many relationships and even engaged to one of his ex-girlfriends before splitting up with her. Liam's first official relationship was with then X-Factor dancer Danielle Peazer from 2010 – 2012. He then dated his childhood friend Sophia Smith from 2013 to 2015.
Who is Liam Payne dating?
Liam began dating Mexican American model Maya Henry in 2019 after splitting up with Cheryl in 2018. He got engaged to Maya in August 2020, but their relationship didn't last long, and they announced their breakup in May 2022.
How old is Liam Payne?
Liam Payne turned twenty nine years old in 2022. He is set to celebrate his big 3-0 on August 29, 2023.
How did Liam Payne rise to fame?
Liam Payne is a singer and songwriter from the United Kingdom. He is best known as a member of the boy band One Direction. Payne began his career in 2008 when he auditioned for The X Factor's British singing competition.
He was eliminated from the competition early on, but he was brought back as a One Direction member. The group went on to have great success, releasing five albums and touring the world.
One Direction released five albums between 2011 and 2015 before going on an extended hiatus. Payne began working on his debut solo album in 2016 and made his debut as a solo artist in 2017 with the release of his single "Strip That Down."
What is Liam Payne's net worth?
As of 2022, Liam Payne has an estimated net worth of $70 million. He has earned his fortune through his successful music career, as well as through endorsements and other business ventures. Payne is one of the wealthiest members of One Direction and one of the most successful solo artists to come out of the group.
In addition to his musical endeavors, Payne has also ventured into the world of acting and modeling. He has appeared in several commercials and fashion campaigns and guest-starred on some television shows.
Liam Payne now resides in a seven-bedroom mansion in Buckinghamshire. He had owned residences in California, Malibu, and Surrey but has since auctioned them for sale in 2020 and 2021.