Liam Payne is a former member of the popular boy band, One Direction. He is an English singer and songwriter, born to Geoff and Karen Payne. What about the rest of his family?
Liam Payne has two older sisters, Nicola and Ruth Payne. Nicola was born on May 27, 1988, while Ruth Payne was born on Nov. 9, 1990.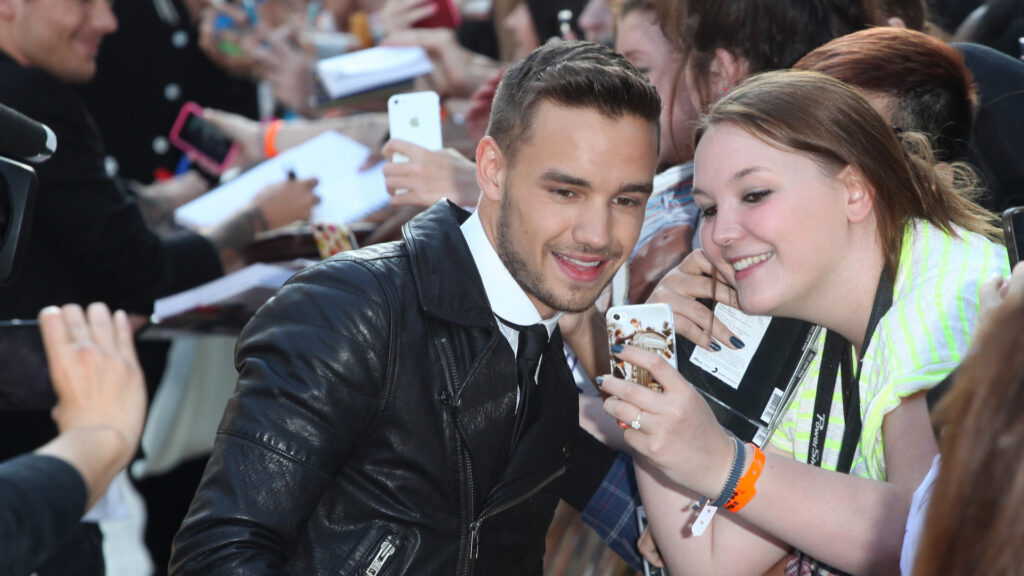 There are many more things you would like to know about Liam Payne. Here are a few of them:
Some Fun Facts to Know About Liam Payne
Liam Payne's middle name is James and he was born on Aug. 29, 1993. The singer was born in the health town district in Wolverhampton.
His star sign is Virgo, according to his date of birth. Like many people who love pets, Liam loves turtles and they are his favorite. The vocalist has about two turtles: Archimedes and Boris.
He is also active on social media platforms like Instagram and Twitter. The natural color of his hair is light brown. He weighs about 73kg, which is 166 pounds. He is currently 5'11" (181cm).
Payne and his former boy bandmate, Zayn Malik, have shared a kiss in the past, jokingly. Liam once said to We Love Pop magazine that he and Zayn dared each other, and it was nothing more than a prank between two close pals.
Payne was born with a kidney problem, hence believed he had just one kidney. That was until August 2012, when a doctor had told him that the injured kidney had fully healed.
When the popular singer was four years old, he used to sleepwalk. Another funny fact about him is that he likes to sleep while he's nude and he prefers taking showers instead of baths.
Payne knows how to play the guitar. He loves chocolates and his favorite type is Maltesers. He was also a member of the Scouting Association.
Fans have also wondered if the singer, like most humans, has any fears. Payne has a particular fear of spoons. Because of this, he uses a fork for his ice cream.
He's a huge fan of football and his favorite club is West Bromwich Albion. Yet another fun fact that fans would love to know is that Payne owns underwear with the days of the week on them.
His favorite color is purple. His favorite movie is Toy Story. He loves to cook and he has offered his number to his fans before. The sports lover also, well, loves Basketball.
He doesn't take alcohol, because it easily makes him tipsy. In May 2012, Payne broke his toe by mistakenly dropping his MacBook Pro on it.
Payne gets nervous before gigs and sometimes has belly aches. One more literal funny fact that his fans would love to know is that Payne practiced how to kiss by kissing the back of his hand.
Others Things to Know About Liam Payne
Liam Payne has had his fair share of controversies. Recently, in the podcast Impaulsive with host Logan Paul, he made some shady comments about former bandmate, Zayn Malik.
He had said that, there are several reasons why he "disliked" Zayn, but that there were also reasons why he would always be on Zayn's side.
In this statement he was referring to Zayn's upbringing, saying that Zayn had a different upbringing from him and he understood that.
In 2018, Payne gave a shout out to the other former 1D bandmates, and excluded Zayn Malik. Also, when Zayn left the group, the other bandmates posed for a picture with the band's poster, but Payne "jokingly" covered his face.
The fans did not find it funny and he received a lot of backlash on social media because of it.
During a 1D concert, Payne shoved his bandmate, Tomlinson on stage. Even though Payne had said it was just them joking around, fans still came at him, which he didn't pay attention to.
What Is Liam Payne Worth In 2022?
Liam Payne presently has an astounding net worth of approximately $70 million, thanks mostly to his activities in the music industry, although he also has endorsement deals.
Compared to the other four former 1D members, however, Payne's net worth is ranked third.
In June, 2019, Hugo Boss endorsed Liam as their first universal brand ambassador. Payne is also an ambassador for Hugo bodywear, so he has been publicizing clothing and perfumes to his followers on Instagram.