In the HBO series, I Know This Much Is True, Mark Ruffalo plays identical twin brothers. In real life, does he have a twin?
Mark Ruffalo does not have a twin. He does have three siblings though. He has two sisters, Tania and Nicole. Ruffalo also had a younger brother Scott. Scott was murdered in his Beverly Hills home on December 1, 2008. Scott and Mark were extremely close growing up, almost the way twins are.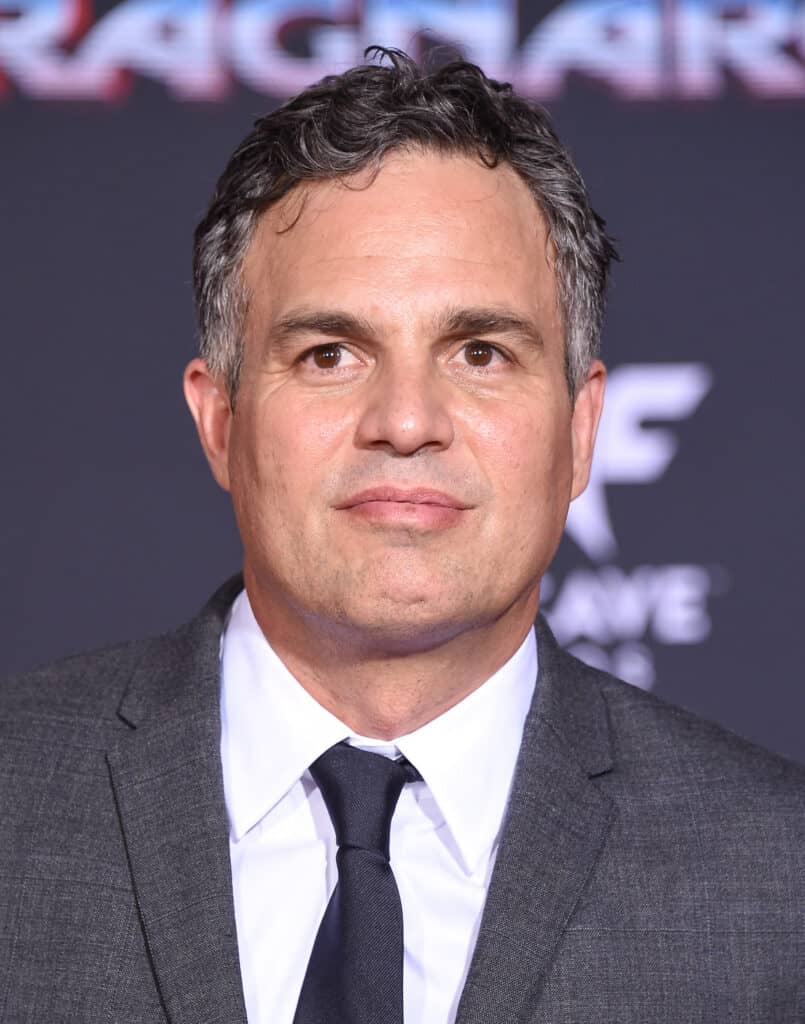 Scroll down to read more about Mark Ruffalo's sisters, his relationship with Scott, and Mark's television role as twins.
Mark Ruffalo's Two Sisters
Mark Ruffalo is the oldest of the four siblings. His two sisters, Tania and Nicole, appear to be the youngest two siblings.
They both lead very private lives so not too much is known about them. However, they do appear to have followed in their mother's footsteps when it comes to career choices.
The Ruffalo's mom, Marie Rose, was a hairdresser and that's what every other kid in the family ended up following as a career choice. That is all that is known about Tania.
As for Nicole Ruffalo, according to her Facebook, she attended the Eric Norway Beauty School for hairstyling. She graduated in 1993.
She also attended Kaplan College for some time, but her topic of study is unknown and it's unclear whether she graduated or not. Nicole currently lives in Kenosha, Wisconsin.
Kenosha is where the family lived until moving to Virginia Beach when Mark Ruffalo was a teen. So she must have moved back at some point.
While Nicole and Tania have stayed out of the spotlight, the same can't be said of Mark's brother Scott. The two were inseparable according to their mother.
Mark & Scott's Brotherly Love
Growing up in Kenosha Wisconsin and then in Virginia Beach, Mark and Scott Ruffalo were extremely close. There was only a year and two months age difference between them.
As US Weekly Magazine states, Mark and Scott's mother has recalled that "They were like little bear cubs together. They dug a 20-foot koi pond, lily pads, and everything — in South Central L.A.!"
When Mark moved to Los Angeles to pursue a career in acting, his brother came with him. They lived together splitting the $600-a-month rent for an apartment and shared a full-size bed.
Mark was studying at the Stella Adler Conservatory, while Scott was pursuing a career as a hairstylist. Scott was extremely charismatic and loved by almost everyone.
He managed to found his own hairstyling company and became well-known among industry professionals. That was until tragedy struck.
You can watch the below video that highlights the tragic real-life story of Mark Ruffalo from Looper.
On December 1, 2008, he was found critically injured in his apartment. Scott had suffered a gunshot wound to the head and he passed away from his injury one week later.
During the initial investigation, police thought that the gunshot wound was self-inflicted and two key witnesses said that Scott had pulled out the gun wanting to play Russian Roulette. He reportedly had a cocaine addiction and may have been high at the time.
However, after the coroner's office examined Scott's body, they ruled his death a homicide. They cited that there was an additional set of fingerprints on the gun.
The Coroner's office also found that the angle that the bullet entered Scott's body would have been near impossible for him to inflict on himself. While there were suspects in the case, police were never able to prove beyond a reasonable doubt that the suspect murdered Scott.
To this day, the murder of Scott Ruffalo remains unresolved.
Mark Ruffalo Plays Twins
While he may not have a twin, Mark Ruffalo does play identical twins on the HBO series, I Know This Much Is True. He plays both Thomas and Dominik Birdsey.
While they are twins, the two characters could not be more different. Dominick is the embodiment of masculinity and the family favorite, while Dominick suffers from mental health problems.
In 2020, Mark Ruffalo and director Derek Cianfrance sat down to discuss the creation of the series. In this discussion, Ruffalo said that he had trouble harnassing Dominick's character until Cianfrance suggested he do 50 pushups between takes.
In order to play Thomas who suffers from schizophrenia, they shut down production so that Ruffalo could gain 30 pounds.
Even though he doesn't have a twin in real life, Mark Ruffalo does a fantastic job of playing them.