Mark Ruffalo, a famous holiday actor that you've probably most likely seen playing The Hulk in the recent Avengers franchise alongside Robert Downey Jr and Chris Hemsworth. However, while considered a rather pretty actor, does Mark have any tattoos to compliment his bad boy look?
Mark doesn't have any tattoos, and while priding himself on his 'punk rock soul,' he'd rather not get any tattoos as a rebellious act to the rebellious culture. He also claims he's afraid of needles.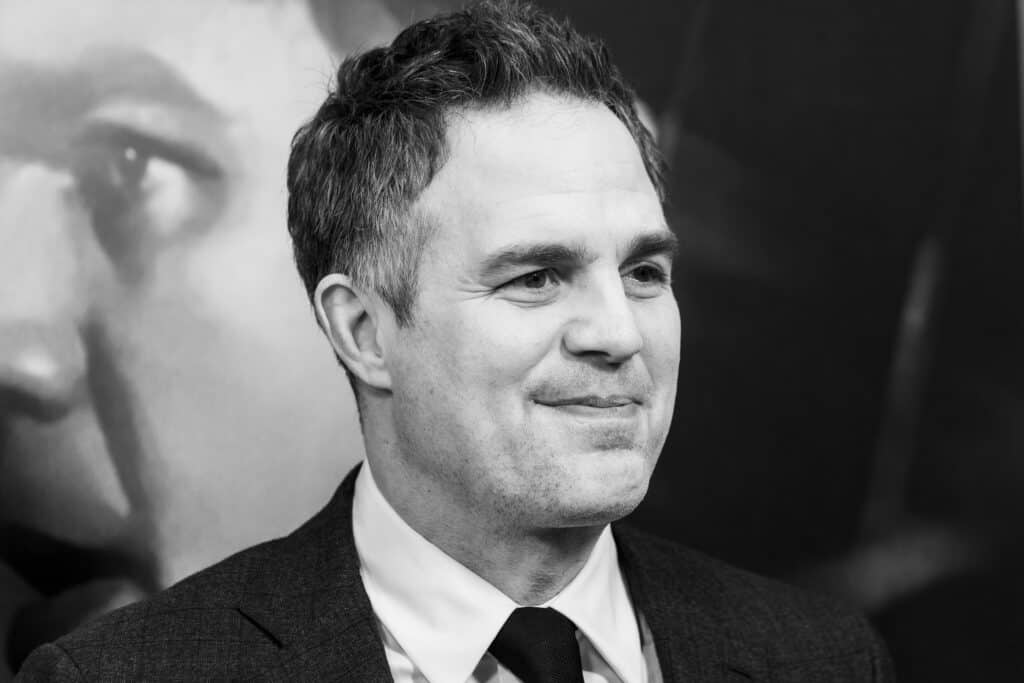 Diving deep into Mark and his relationships with tattoos, today we're going to look at the true reasons why Mark doesn't like tattoos, why he avoided the Avenger's group tattoo and some of his other physical traits. Let's get straight into it!
Mark and the Avenger's Tattoo
Back in 2018, Scarlett Johansson, who plays Black Widow in the Avengers series (but you don't really need us to tell you that, surely?), came up with an idea. To get matching tattoos to commemorate and remember their time as the Avengers, working as a team, and marking the end of a beautiful era of cinema that bought millions of people together.
In an interview with EW, Robert Downey Jr said on the subject;
"Five of the original six Avengers got a tattoo. And the sixth was the tattoo artist, who gave it to five of us, the one who opted out being Mark Ruffalo. It was Johansson's idea, and she and Evans did it in New York. Then, their New York guy, Josh Lord, did me, did Renner, and then we just bullied Hemsworth into doing it, and he got it."
But Mark didn't get one? Why is this?
Well, fortunately, we didn't have to wait long for an answer as Jimmy Fallon had Mark on his Late Night show and directly asked him where his tattoo was after Jeremy Renner had been on the show himself.
After some joking around, which includes some pants being pulled down (nearly) and some tense musical buildups, Mark reveals he opted out of the tattoo for three reasons. First, he hates needles. Second, there was still another Avengers movie to come out at the time, so who knows, maybe he could still get one.
Thirdly, his punk rock soul made him want to rebel against the status quo.
Well, the final End Game movie has been and gone, and there's no sign that Mark got himself the tattoo, so we can only assume that it's never going to happen. While his castmates were a little disappointed, that hasn't stopped them all from being really close friends.
If you want to see the interview from Jimmy Fallon's show yourself, here's a clip with all the relevant information.
Any Other Tattoos?
While Mark didn't get the Avenger's tattoo specifically, you may be wondering if he has any others, and the answer is a solid 'no.'
According to Taddlr.com, Mark has no other tattoos, and with the huge number of paparazzi photos of him from all angles, then the chances are someone would have seen one if it existed.
Mark Ruffalo: The Man Behind the Role
There's a ton of information out there about Mark, movies, and productions he's been in, all that can be found with a quick internet search, so let's take a look at some of the other things Mark is involved with while out of the cinema limelight.
Mark has spoken out as being pro-choice, where he was quoted saying;
"I don't want to turn back the hands of time to when women shuttled across state lines in the thick of night to resolve an unwanted pregnancy, in a cheap hotel room."
Mark has also been active in working towards LGBT+ rights and connecting with the community. However, there was one controversy back in 2016 where he cast a cisgender man, Matt Bomer, to play a transgender woman in the movie Anything, a movie where Mark was an executive producer.
Aside from this, Mark has been active in plenty of campaigns, including ones that support clean energy and environmental projects, of which he has produced documentaries, political campaigns for people like Bernie Sanders, and that people like George Bush should be bought up for their war crimes in Iraq.
It seems like Mark's punk soul may actually have some solid foundations as he's pretty proactive in fighting the good fight and trying to do what's right. Good for you, Mark. It's nice to see someone with your reach trying to make a positive impact in this world!
Keep it up, and keep inspiring us all!