Melania Trump, who we mostly know now as the wife of Donald Trump, and from her stay in the White House during Trump's tenure as president, is a figure in the public spotlight who mostly toes the line in accordance with her husband's activities. What more we do know about her though, does she have any siblings for example?
Melania Trump has two siblings, though she only grew up together with one of them, her sister Ines Knauss. Her father had a child from another marriage, a half-brother, who is reportedly named Denis Cigelnjak.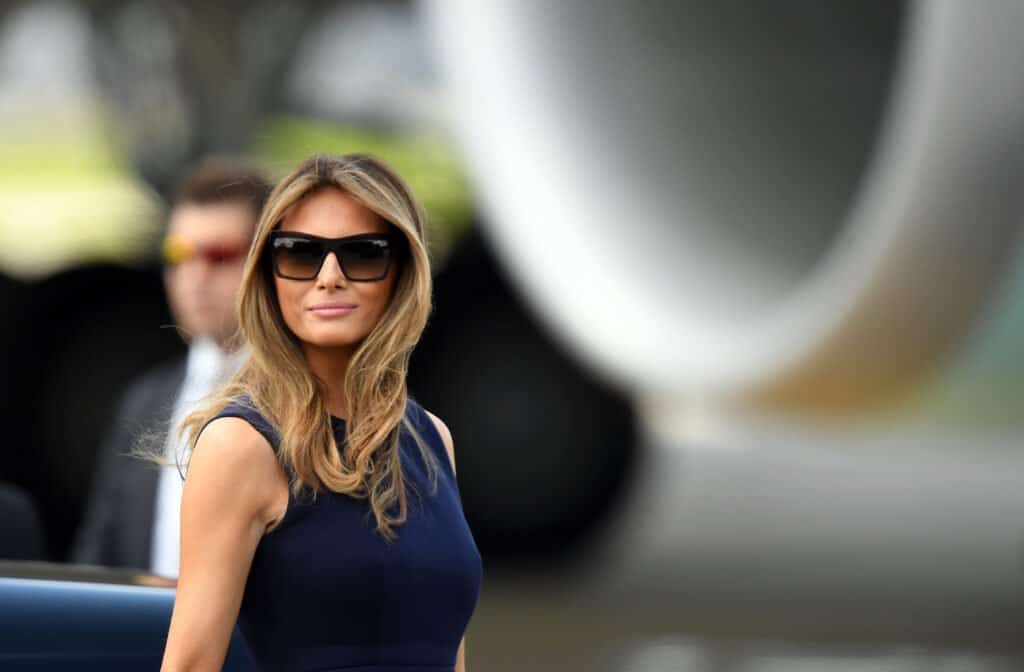 It might be hard to imagine Melania as a Yugoslavian child, seemingly a million miles away from ever ascending to the top of a New York penthouse. The image her childhood paints begins to better inform us of the substance behind her seemingly stoic toughness.
A World Away
Born Melanija Knavs (or Melania Knauss), the eventual wife of Trump spent her early years in Yugoslavia. Her upbringing was economically challenging, being raised in a small-town feeling the effects of communism and the soviet powers around them.
That was the environment that Melania and her sister grew up in, but any assumptions made of the upbringing are likely harsher than the reality. By all accounts, Melania and her family lived a fairly peaceful life, with Melania making the world of fashion her main focus.
Even at a young age, everyone around her was able to immediately recognize that she was blessed with the kind of gifts that are perfect for a model: Height, beauty, and the kind of stoic attitude that a demanding profession like modeling requires.
Her Parents
She and her sister were born to parents Amalija Knavs and Viktor Knavs. Though they don't feature too much in the media, it's clear how much of a positive influence they have both been in Melania's life.
Her father especially, a man that Melania has commented has many similarities in common with Trump, was a driving figure in the early opportunity she had available to her. Though their home country was in a financially difficult state, Viktor's hard work as a car salesman afforded them a decent living.
Melania has gone to great lengths to ensure that her family is with her every step of her journey. Whether it be moving to America, marrying Trump, or occupying a spot in the White House, her parents have followed along for each part of the journey.
One family member that wasn't so lucky to join on the adventure was her half-brother.
Prior to his marriage to Amalija, and the birth of the Knavs sisters, Viktor had actually had one other child. Though he supported the child financially, he had no contact with the mother or his son.
Due to this, Melania never had any kind of relationship with her half-brother, nor did sister Ines.
Girl Power
Just as she kept her parents close, both in her heart and geographically so too did Melania ensure that she was never too far separated from sister Ines. Not only does it appear that they have never had that sisterly bond threatened by disagreement or controversy, but the two have also been inseparable long before they reached the United States.
Before she ever moved to America or met Trump, Melania's modeling career was what took center stage in her life. This career choice had her primed to move to Milan, in Italy.
Instead of going there alone, Melania took her sister with her, who worked as a fashion designer. The model and the designer, the sisterly dream team.
Since then, Ines has become Melania's closest confidant. Whether it be helping with the raising of her children, or defending her dearest sibling from the tabloids and media, Ines has had her back.
Long Lost Half-Brother
The forgotten member of Melania's tight-knit family is her half-brother Denis. The child of a different marriage, he is scarcely mentioned by Melania or anyone that knows her.
Melania is an almost ruthlessly calm and composed individual, so it apparently took a fair amount of upsetting the apple cart for GQ to actually get a response from Melania about the existence of her half-brother after sending her court documents as proof.
Though it's a part of her life that will likely always remain shrouded in mystery, Denis has stated he would still like to meet his half-sisters.