Donald Trump, Melania's husband and former President of the United States, is deemed highly intelligent, so the general public wonders too if Melania Trump has above-average intelligence.
Melania Trump is considered exceptionally intelligent, given she also speaks five different languages, aside from having a high intelligence quotient. A former professor also claimed that she easily passed difficult tests as a student.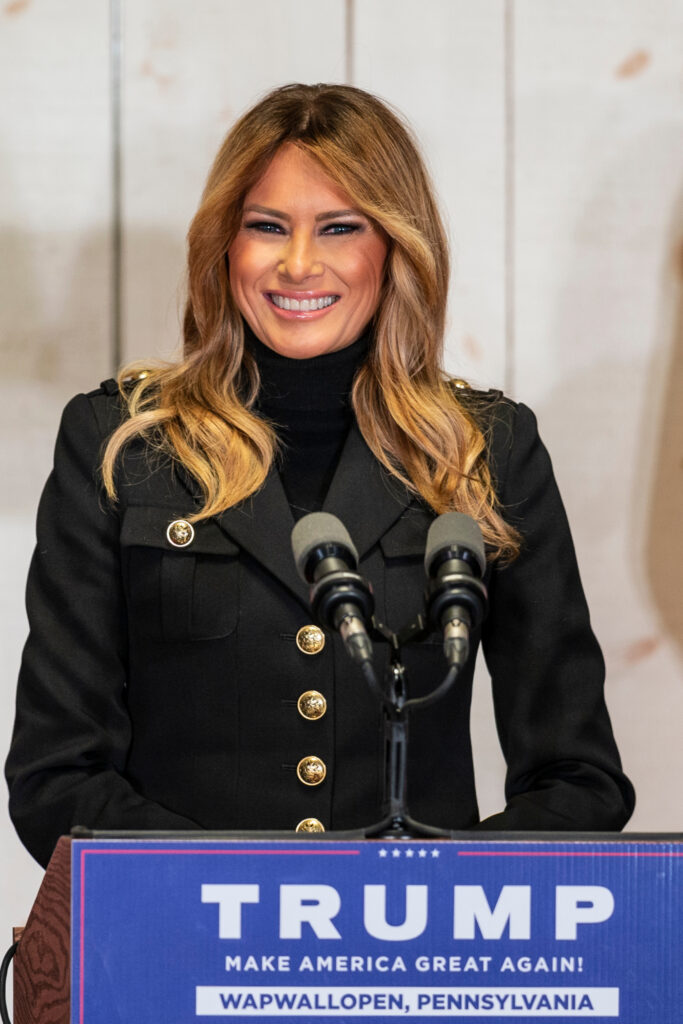 Did Melania Trump Go to College?
Melania Trump attended the Ljubljana Secondary School for Design and Photography, which was one of the three private high schools in the city. After graduating from high school, she applied to the University of Ljubljana and was accepted after passing the entrance exam. Melania, however, later ditched her studies to pursue a modeling career.
Who Was Melania Trump Before She Became First Lady?
Melania was born Melanija Knavs in Yugoslavia, Novo Mesto, to Viktor Knavs and Amalija Ulcnik on April 26, 1970. She was raised in a part of Yugoslavia and Slovenia, and later became the first woman who is not a native English orator to be the first lady in America.
In her early years, she worked as a fashion model in Paris and Milan. Later, in 1996, she moved to New York City.
At a younger age, Melania was featured in fashion shows to promote kids wear and clothing. This flair for modeling began at age five and elevated to commercial modeling when she was 16 years old.
Melania Trump had shoots done for a famous Slovenian fashion photographer, Stane Jerko. When her career as a model kept on growing, paving the way for more work, she had multiple modeling jobs. She changed the version of her last name Knavs which was Slovene, to a German name, Knauss.
As her modeling journey flourished, Melania Trump was signed to an agency in Italy when she was 18 years old, and Jana Magazine recognized her as a runner-up in a Look Of The Year contest in 1992. Although she attended college at the University of Ljubljana, she withdrew from the school to pursue her modeling career.
Who Are Melania Trump's Parents?
Melania Trump's father, Viktor Knavs, was born on March 24, 1944, while her mother, Amalija née Ulcnik, was born on July 9, 1945. Her father was from Radece, a nearby town. He did well in managing motorcycle and car dealings for state-owned vehicle manufacturers.
Melania's Mom, on the other hand, was from a village called Raka. Her job description was a patternmaker in Jutranjka, Sevnica, at a children's clothing manufacturer. This was how young Melania and other workers' children began modeling the children's wear at the fashion house where her mom was also working.
Viktor and Amalija's marriage also birthed another child, Ines, who is presently an Artist. Melania's father had a different relationship with another woman in the past, before his marriage to Amalija, which resulted in Melania's half-brother, who is older than she is.
Viktor Knavs was a member of a Communists League in Slovenia. They had a policy that held on to state atheism as their foundation but he discreetly took his children to a Catholic church to get baptized.
Melania Trump's Marriage to Donald Trump
Even though the former U.S. president Donald Trump has a total of five kids from three spouses, including Melania Trump, it didn't stop the union between him and Melania. The two lovebirds met in a nightclub when he was still a business mogul and billionaire while she was a model.
They got married on Jan. 22, 2005, after the former First Lady met Donald Trump, who at that time was TV famous and a real estate developer. The following year, 2006, their marriage bore them a son, Barron.
The 24-year gap between their ages has caused a lot of backlash and criticism, not to mention Donald's past failed marriages and divorce and accusations of sexual abuse and assault.
The couple's chemistry depicts Melania as the shy spouse while Donald is the jovial and gregarious social butterfly. They tied the knot in a ballroom costing about $42 million in a 24-karat gold compound built from scratch by Donald. Melania, 34 at that time, flaunted her $75,000 engagement ring.
What Is Melania Trump's Networth?
The wife of the 45th U.S. President may not be as rich as Donald Trump's ex-wives, but she still has an estimated net worth of $50 million. Besides being the former First Lady of America, she manages and owns a jewelry line and had a skincare line as well.