Patrick Dempsey is a famous American actor and car racer. He's well known for his appearance in the popular series Grey's Anatomy, basking in the limelight from the early 1980s till the present 2000s.
The famous actor has two older siblings, who are both women: Mary Dempsey and Alicia Hatten. He also has a stepbrother, Shane.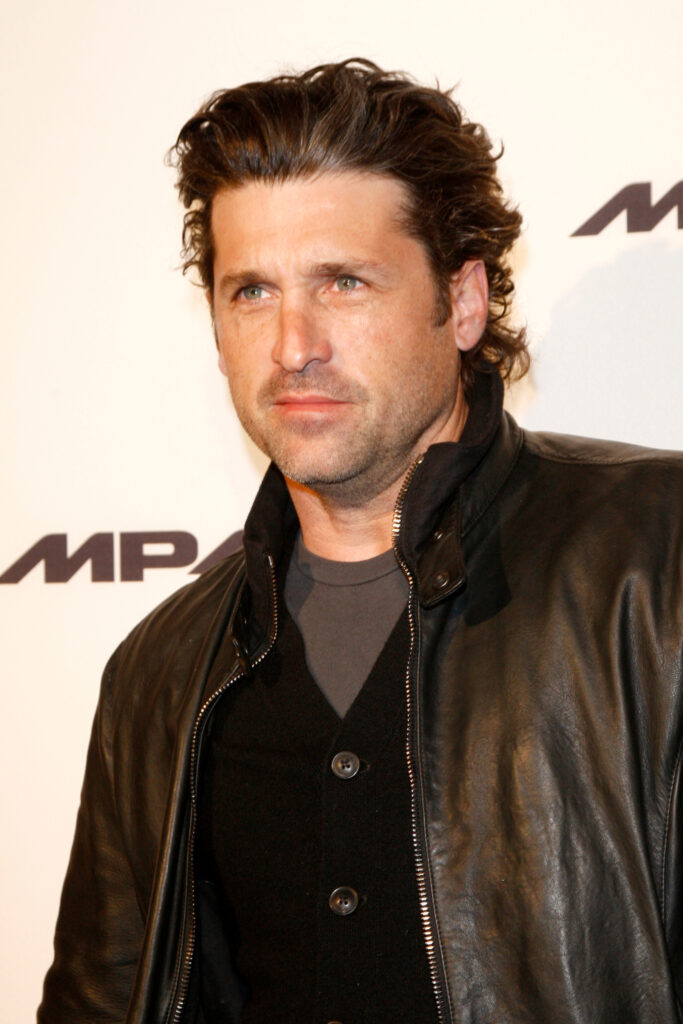 Who is Patrick Dempsey?
Patrick Galen Dempsey was born in Lewiston, Maine, United States, on Jan. 13, 1966, to Amanda and William Dempsey. Patrick Dempsey's first movie was The Stuff in 1985; he played the role of an underground staff buyer.
Dempsey is not only a good actor but also an adept car racer. He is the current owner of Dempsey Racing and the co-owner of the Vision Racing Indycar Series. 
The actor owns and manages a vintage car collection. Dempsey had once put his acting career on hold to race in the World Endurance Championship (WEC). Patrick Dempsey said his father was also a big fan of motor sports, so it's no doubt then that he had gotten the interest from his father.
Although he is best known for his role in Grey's Anatomy, Dempsey has starred in various movies, including Flypaper, Made of Honor, Freedom Writers, Transformers: Dark of the Moon, Enchanted, Ushi Must Marry, Some Girls, In A Shallow Grave, Valentine's Day, among others. He has also starred in TV shows including Fast Times, A Fighting Choice, The Super Mario Bros. Super Show! 20,000 Leagues Under The Sea, The Truth About the Harry Quebert Affair, among others.
Patrick Dempsey's Journey Into Acting
Patrick Dempsey loved juggling and performing magic tricks, hence his withdrawal and dropping out of high school to pursue the dream. Later on, he found acting to be his calling.
The journey to theatrics began on stage but later graduated and grew into television shows sometime in the 1990s. One of the shows got nominated for an Emmy award in 2001.
In 2004, he featured in HBO's Iron Jawed Angels. Later on, in 2005, Dempsey played a significant role in the popular medical series Grey's Anatomy. He played the role of a neurosurgeon, which is the character of Derek Shepherd, also nicknamed McDreamy.
The medical drama hit series was rated the most-watched TV show. The viewers loved the role that he played in the popular TV series; hence, he won awards like Screen Actors Guild Award and People's Choice Award for his role in the series.
Why Did Patrick Dempsey Leave Grey's Anatomy?
According to an unauthorized book published by The Hollywood Reporter titled How to Save a Life: The Inside Story of Grey's Anatomy, Dempsey was reportedly written out of the show, despite his high-profile character, because of alleged infighting with the show's creator Shonda Rhimes and his co-star Ellen Pompeo.
After Grey's Anatomy
While Patrick Dempsey will forever be known as McDreamy in Grey's Anatomy, he has also moved on to do many other acting gigs after his time with the show was done.
For starters, he appeared in the fundraising event/sequel/short film Red Nose Day Actually, as well as The Truth About the Harry Quebert Affair, a mini series, where he played the titular character, and most recently Devils, a financial thriller drama where he portrays Dominic Morgan.
Dempsey also starred and executive-produced a TV movie called Ways & Means, and is back on the Enchanted set to reprise his role as the charming prince Robert Philip for the sequel Disenchanted.
Random Facts About Patrick Dempsey
The actor, race car driver, television producer, and award-winning star holds a net worth estimated at $85 million.
He earned $350,000 for each episode of Grey's Anatomy.
The actor is about 5 ft 10 tall.
In 1981, for his love of juggling, he came in second place in the juniors category, International Jugglers' Association championship.
At the tender age of 12, Patrick was said to have been diagnosed with dyslexia. Though he withdrew from school in his senior year, in 2014, he was privileged to receive a doctorate in Humanities from Bowdoin College.
Dempsey is a proud father of twins, Sullivan Patrick Dempsey and Darby Galen Dempsey, and a daughter, Talula Fyfe Dempsey. Dempsey married Rocky Parker in 1987, but they got divorced in 1994. In 1999, he married Jillian Fink, a hairstylist and makeup artist who bore him three children. Patrick Dempsey founded the Patrick Dempsey Centre for Cancer Hope & Healing in 2008. 
Patrick Dempsey is an idol to most aspiring actors and TV producers. His insatiable desire for success has driven him to its peak in his career. Not much about his personal life, especially the aspect of his deceased stepbrother, Shane, is known.