Robert Downey Jr. has long been a Hollywood A-lister and favorite of fans, but his role as Marvel's character Iron Man has made him one of the most beloved celebrities. In addition to his own fans, Downey has gained the admiration of Iron Man supporters who are all desperate for more of the star, whether it be on the silver screen or on social media.
Robert Downey Jr. does not have a TikTok account. Though there are many accounts with his name, the only social media that the actor uses with any degree of frequency are Instagram and Twitter.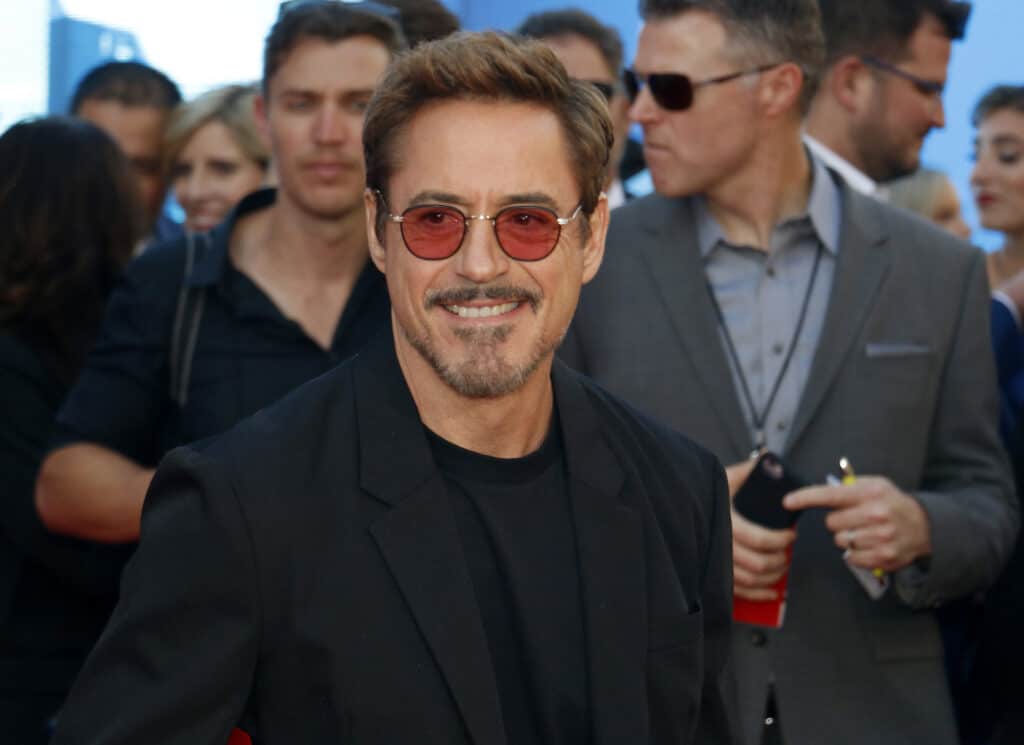 If you were hoping to consume some more content from Downey then you're going to be sorely disappointed, as the actor seemingly doesn't use TikTok at all. That seems to have left the door open for all kinds of fan accounts and imitators.
The Sincerest Form Of Flattery
Search for Downey on TikTok and you're going to be immediately drowning in a sea of accounts that have incorporated the stars' name to varying degrees of feigned legitimacy. You'll find everything from fans to people who apparently were just making personal accounts and randomly decided to use his name.
If you're looking at a prospective Downey account and are a little confused about why he appears to have entirely changed gender or race, then you're probably looking at one of his many imitators. Just take a quick glance at the username and check for the blue checkmark or lack thereof.
They say that imitation is the sincerest form of flattery, but in the case of the internet, it's not always so innocent. Downey has had some experience of this himself back in 2017, where he suffered from the more nefarious aspect of people attempting to masquerade as him.
Apparently taking advantage of the charitable and sociable nature of Downey, the imitators were preying on fans who thought they were being petitioned by Iron Man for charity donations.
Situations like that are even more reason to always keep a close eye on whether or not it's a verified account that you are dealing with, as Downey himself also reiterates multiple times throughout the Facebook post he made dealing with the situation.
A Weird And Wonderful Place
Perhaps it's not too surprising that Downey doesn't use a platform like TikTok when you consider how viral some of the collaborations can go. He has already been at the mercy of celebrity-obsessed fans on the internet once before.
In 2014 he stumbled across a steamy fan fiction featuring himself as his superhero persona Iron Man together with fellow Marvel actor Tom Hiddleston's Loki. How horrifying or enticing you find the accompanying picture will depend entirely on your tastes and how you feel about both actors, so click that link with caution!
Still, with the short clips of the dance moves he's shown us in the past, we think he'd fit right in on TikTok!
A Christmas Miracle
That's not to say that everything viral or Downey-focused on TikTok or the internet as a whole, has been negative, however. Even without actually being on the platform himself, he's already made quite a splash with its users just through word of mouth speaking about how much of a nice guy he is.
That comment in particular relates to a story told by a TikTok user by the name of Zakyr Hayden, who recounted a heartwarming Christmas tale involving Downey. Downey essentially ended up gifting Hayden with his jacket, who was working at a high-end clothing store when he met the star.
He says that it's a story that's going to be "on his tombstone," and for all the Downey fans out there who have turned green with envy, that's probably a perfectly relatable sentiment.
Other Social Media
Even though he doesn't use TikTok, remember there are still other places that you can keep up with Downey and whatever antics he's getting up to.
For starters, you can check him out on his Instagram (@robertdowneyjr), which is definitely the platform that he's most active on. Whether it's just day-to-day photos or more obscure situations like the post-sliming featured above, he's always up to something.
There's also his Twitter (also @RobertDowneyJr), where you'll find him posting whatever happens to be on his mind, or maybe even staunchly defending his close friends.