Robert Downey Jr. is an American actor and producer, best known for his roles in the films "Iron Man" and "Sherlock Holmes". His movies have had incredible success in the box office, making over $14.4 billion worldwide, making him the sixth highest-earning box office star of all time. In 2008, Robert Downey Jr. was named one of the 100 most influential people in the world and has since then been listed as one of Hollywood's highest-paid actors.
Robert Downey Jr. has had some run-ins with the law, as well as unfortunate drug addiction in the 90s as his fame grew, ultimately forcing him to change his lifestyle in order to truly recover. Since then, Robert has had a focused daily routine consisting of eating healthy and having a well-balanced diet, working out, and spending time with his family as much as he can.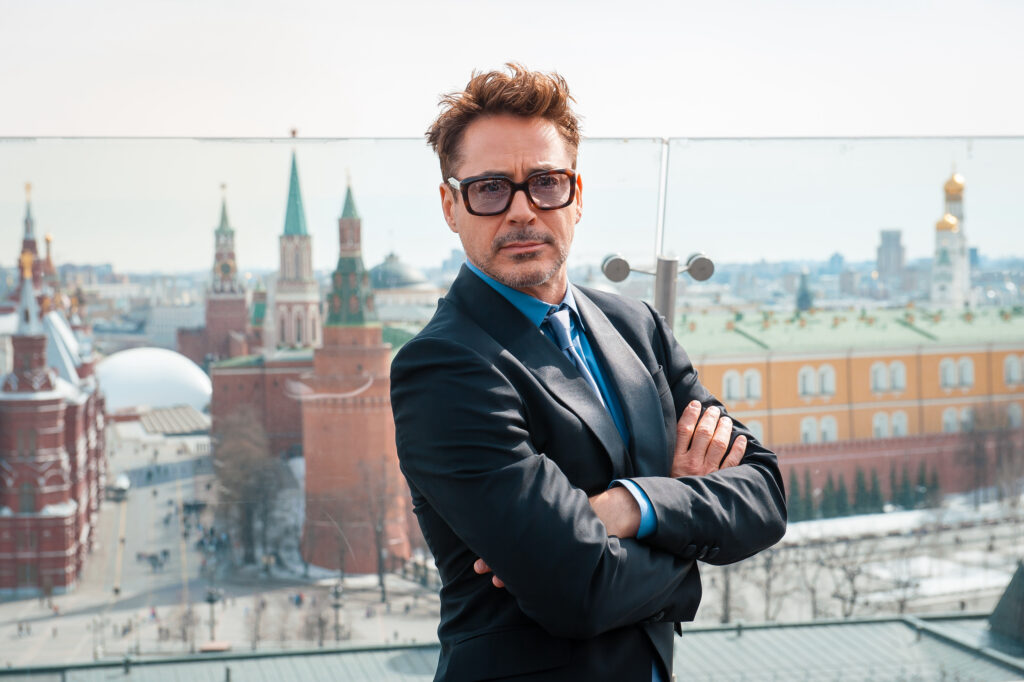 Robert Downey Jr. is one of the most recognizable figures in the Hollywood film industry and is a perfect example of how overwhelming fame can be. Being on camera from a very young age, Robert has had a few hiccups and rough patches throughout his career but has since then recovered and has massively grown as a person overall.
Robert Downey Jr.'s Career in Hollywood
Robert Downey Jr. began acting as a young child, and some of his very first appearances on television included being a cast member on the popular night show, "Saturday Night Live" in the 1980s. Since then, Downey has been cast for major film roles such as "Iron Man", "The Avengers" and "Sherlock Holmes", leading him to be considered a Hollywood A-list celebrity.
At only 5 years old, Robert Downey Jr. made his debut in his father's film called "Pound", along with a few other minor roles as he grew up. With an apparent talent in acting, Downey moved with his father across the country to further pursue acting full-time when his parents split.
With a few more minor roles, he eventually built up an acting resume and got a role in an off-broadway musical called "American Passion". He was cast on "Saturday Night Live" in 1985, before getting the boot and looking for other, better-paying roles in Hollywood.
Robert finally got his first breakthroughs in the film industry by playing James Spader's sidekick in the movie "Tuff Turf" and later, the bully in John Hughes' "Weird Science". These roles, along with a few others, made him a prominent member of what was called the "Brat Pack", which included other actors in John Hughes films such as Emilio Estevez, Robe Lowe, Judd Nelson, Demi Moore, and Molly Ringwald.
Rober Downey Jr.'s personal life began to go downhill between the years of 1996 to 2001 when his drug use got to an all-time high. He was arrested many times for cocaine, heroin, and marijuana, which led him to enter the California Substance Abuse Treatment Facility, along with the State Prison.
His numerous times at rehabilitation centers were unfortunately unsuccessful, leading him to lose many acting gigs and eventually, a divorce from his then-wife.
After 5 years, Robert decided it was time for major change. The actor had a major life realization and pushed himself to get clean.
He reached out for help, got an interview on Oprah to make his comeback announcement, and in no time, was back on the big screens. His good friend, Mel Gibson, paid Downey's insurance bond for the film "The Singing Detective", which got him back into the gist of things.
In the following years, Downey became not only a critically admired actor but a box office star who was absolutely killing it in major films. He has since then worked with actors such as Scarlett Johansson, Mark Ruffalo, Jamie Foxx, Ben Stiller, and Jack Black.
Robert Downey Jr. Has to Maintain the Perfect Physique Daily
So, what exactly does a guy with a $300 million net worth do in his free time? Robert Downey Jr. is a busy man, but always finds time to stay on track with his life through his daily workouts, healthy meals, balanced social life, acting in movies, and finding time to hang out with friends and family.
Of course, with playing a particularly strong and physically fit character in various movies, Robert Downey Jr. knows that working out is just part of his life. Almost every movie he has acted in involved Robert being in prime shape, and with the help of his trainer, he had no problem achieving it.
For the Iron Man movie, Downey had to consume close to 5,000 calories a day in order to pack on 25 pounds of muscle. His dedication to the gym didn't stop there, as he actually states he enjoys cardio, weight lifting as well as the Wing Chun technique by Bruce Lee.
He still works out 3-5 days a week, along with yoga and meditation. Robert also eats very cleanly, with lots of vegetables, carbohydrates, and mostly plant-based foods.