Ever walked past a person who smelled like a slice of heaven? Most people, if not all, don't feel complete without a cologne. Smelling good is equally important as looking good, and most people invest in a good cologne with a long-lasting and pleasant fragrance. It's no surprise that one would want to know what cologne Robert Downey Jr, the iconic Iron Man actor, wears. Let's find out.
Robert Downey Jr. wears a men's cologne called Gendarme V, a rich blend of citrusy and earthy ingredients with a protective yet calming and long-lasting fragrance.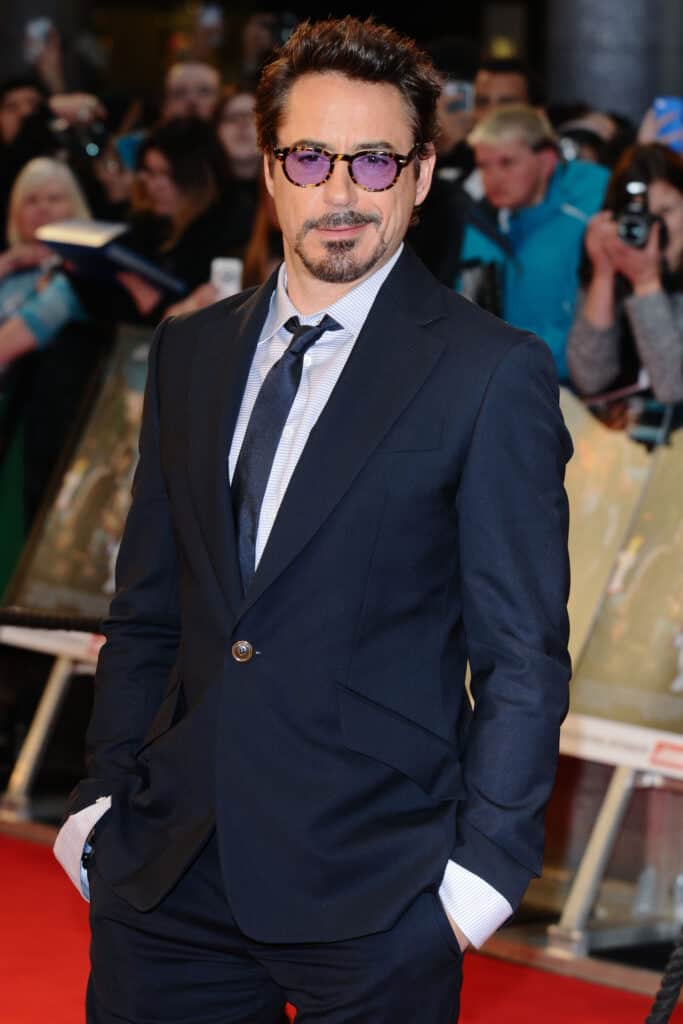 The cologne is a composition of Bergamot and Amalfi Lemon as its top notes, Ylang-Ylang and Civetta as its middle note, and vetiver, Tonka Bean and Basil as its base notes. Most people think the V is pronounced as five. Here are a few more interesting bits to know about the iconic actor that can maybe relate to his choice of fragrance. Let's see!
Who is Robert Downey Jr?
American actor and producer Robert Downey Jr was born in New York City on April 4, 1965, to Robert Downey Sr and Elsie Ann Ford. Downey Jr's father, Downey Sr, was an actor and filmmaker and his mother, Elsie, was an actress who starred in her husband's films.
Downey Jr struggled with drugs and alcohol in the early 90s but was able to make a clean comeback in the early 00s.
Downey Jr is best known for his work in Iron Man, The Avengers, Sherlock Holmes, and Chaplin.
Who is Robert Downey Jr's Wife?
Robert Downey Jr's wife is Susan Downey, born Susan Nicole Levin on November 6, 1973. Susan is a film producer who has worked on several movies such as The Book of Eli, RocknRolla, The Brave One, and Sherlock Holmes (2009), among others.
Downey Jr and his wife launched their production company, Team Downey, in 2010. She has teamed up with her husband on DoLittle and The Judge.
Robert met Susan on the set of the movie Gothika in 2003, and the two got married in 2005.
Who is Robert Downey Jr's Father?
Robert Downey Jr's father, Robert Downey Sr, was born Robert John Elias Jr on June 24, 1936, in New York City. Underaged Robert John Elias Jr changed his surname to Downey after his stepfather, James Downey.
The senior Downey was an American actor and filmmaker. He wrote and directed Putney Swope (1969). His first wife starred in four of his films, while his children, Allyson and Robert Jr, made their acting debuts in the comedy Pound in 1970.
Robert Downey Sr died in his sleep on July 7, 2021, from complications from Parkinson's disease.
Who are Robert Downey Jr's children?
Robert Downey Jr has three children: Indio Downey, Exton Downer, and Avri Downey.
Indio Downey is his first child and only child with his ex-wife, Deborah Falconer, whom he divorced in 2004. Indio has made his way into the entertainment world, acting in the same movie as his father in Kiss Kiss Bang Bang in 2005. He played the role of the younger version of his father's character. 
Robert Downey Jr's second son and Susan Downey's first child, Exton Elias Downey, was born in 2012. In 2014, Susan gave birth to Robert's first and only daughter, Avril Roel Downey.
What was Robert Downey Jr's first movie?
The actor began his acting career at a young age. In 1970, at age five, Downey Jr made his acting debut in his father's film, Pound. In 1985 and 1987, he starred in Weird Science and Less Than Zero, respectively.
In 1992, Downey Jr, played the title role in Chaplin. He was nominated for the Academy Award for Best Actor and won a BAFTA Award. After a series of drug abuse, alcoholism, and drug charges, he underwent a court-ordered drug treatment program and decided to be sober in 2003.
Downey Jr returned to the silver screen with the comedy Kiss Kiss Bang Bang in 2005. Two years later, in 2007, he starred in the thriller Zodiac and the following year, in Tropic Thunder.
Robert Downey Jr's global fame was all thanks to his appearance in the Marvel series Iron Man in 2008, where he played Tony Stark/Iron Man. The following year, he starred in Sherlock Holmes and its sequel in 2011. Robert Downey Jr has appeared in various Marvel movie series. 
Robert Downey Jr's Sobriety
Robert Downey Jr has remained sober since 2003. With the help of his wife, Susan Downey, therapy, and support from his family, Downey Jr overcame his struggles with drug and alcohol abuse.
In 2015, Downey received a full and unconditional pardon for his previous drug convictions from the Governor of California, Jerry Brown.