Green Lantern consistently makes the cut for one of the worst superhero movies ever made and it stars Ryan Reynolds who has gained tons of fame for his more recent role as Deadpool.
Ryan Reynolds does not own the rights to Green Lantern. The rights for Green Lantern still belong to DC Comics and DC Entertainment which are both now subsidiaries of Warner Bros which is a subsidiary of AT&T. Ryan Reynold's only acted in the Green Lantern film. He did not have a role as a producer, unlike the Deadpool films.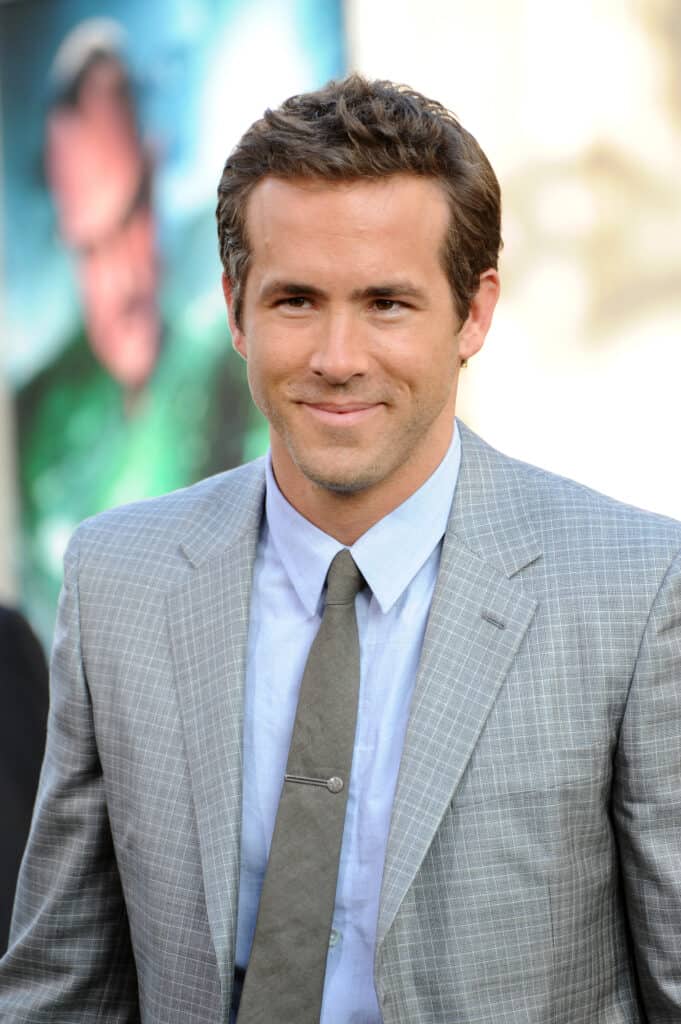 You can read more below about who was attached to Green Lantern, how it flopped, and other flops from the DC Universe.
Who Was Attached to Green Lantern?
Green Lantern was one of DC Comics' many attempts to get a franchise off of the ground that was as successful as the Marvel Cinematic Universe. They even secured a star-studded cast to bring the film to life.
Ryan Reynolds who had been trying fervently to get a starring role as a superhero ever since playing Deadpool in X-Men Origins: Wolverine, was offered the role of Hal Jordan aka the Green Lantern. Blake Lively was playing his love interest, Carol Ferris.
Mark Strong, who has since found huge success in The Kingsman series, played Sinestro. Taika Waititi, Angela Bassett, Peter Skarsgaard, and Tim Robbins also all had big roles in this film.
The director was even Martin Campbell, a New Zealander who is famous for directing the James Bond films Goldeneye and Casino Royale.
Yet, Green Lantern has a rating on Rotten Tomatoes of 26%. So how exactly did it flop?
How Did Green Lantern Flop?
One of the main arguments from critics of Green Lantern is that it was overproduced. The Rotten Tomatoes main page for the film describes it as "Noisy, overproduced, and thinly written, Green Lantern squanders an impressive budget and decades of comics mythology."
While the audience rating is much higher, it still sits at 45% based on almost 150,000 reviews.
A great article that breaks down in detail the many flaws of the film is written by Mark Harrison on Den of Geek. Harrison makes some fantastic points, the first of which is that exposition (a narrative that gives the backstory) of the film is way off.
He says that it breaks the 'show don't tell' rule of writing and background information is given up right before it becomes essential to the plot. Harrison also points out that like pretty much every DC Comics flop movie, there were too many hands in the pot when it came to production.
Basically, the studio didn't give the director creative freedom and that's how the film ended up with the corny overproduced CGI effects. On top of that, they made Hal Jordan's character completely unlikeable.
These are just some of the many things that contributed to a film that was lacking on so many fronts. It also wasn't the first or last time DC completely failed to get a good superhero film franchise going.
You can watch the below Cinema Sins video that highlights even more issues with the Green Lantern film.
Other Times DC Comics Failed At Film
Other than the Green Lantern, there have been quite a few other massive flops on DC's end.
First of all, the 2004 Catwoman film starring Halle Barry is rated and argued to be the second-worst superhero movie of all time. Jonah Hex was released in 2010 and it didn't do much better than Catwoman.
When DC and Warner Bros. announced the creation of the DC Extended Universe fans were excited to see what the franchise would come out with to compete with the MCU.
Their first movie to come out of this project was Man of Steel in 2013 starring Henry Cavill as Superman. It received mixed reviews and was dubbed 'generic.'
The next two films to be released both came out in 2016 and had some insanely popular actors attached to them. They were Batman V Superman: Dawn of Justice with Henry Cavill and Ben Affleck, and Suicide Squad starring Margot Robbie, Will Smith, Jared Leto, Cara DeLevigne, Viola Davis, and Joel Kinnaman.
Batman V Superman ended up with a 28% on Rotten Tomatoes being criticized for over-production. The same issues that arose with Green Lantern happened with Suicide Squad a lack of exposition and overuse of special effects.
However, DC does seem to finally be getting films right with Wonder Woman, Shazam!, and Harley Quinn: Birds of Prey.