Global videogame sensation Fortnite attracted not just the attention of millions of players across the world, but also a multitude of high-profile celebrities. Beloved A-lister Ryan Reynolds has had ties to various video-game related projects, does he also spend some free time playing Fortnite?
Canadian-American actor Ryan Reynolds does not play Fortnite, and never mentions having any particular video game that he plays. Even though he doesn't play the game, one of his quintessential characters Deadpool does feature in the game.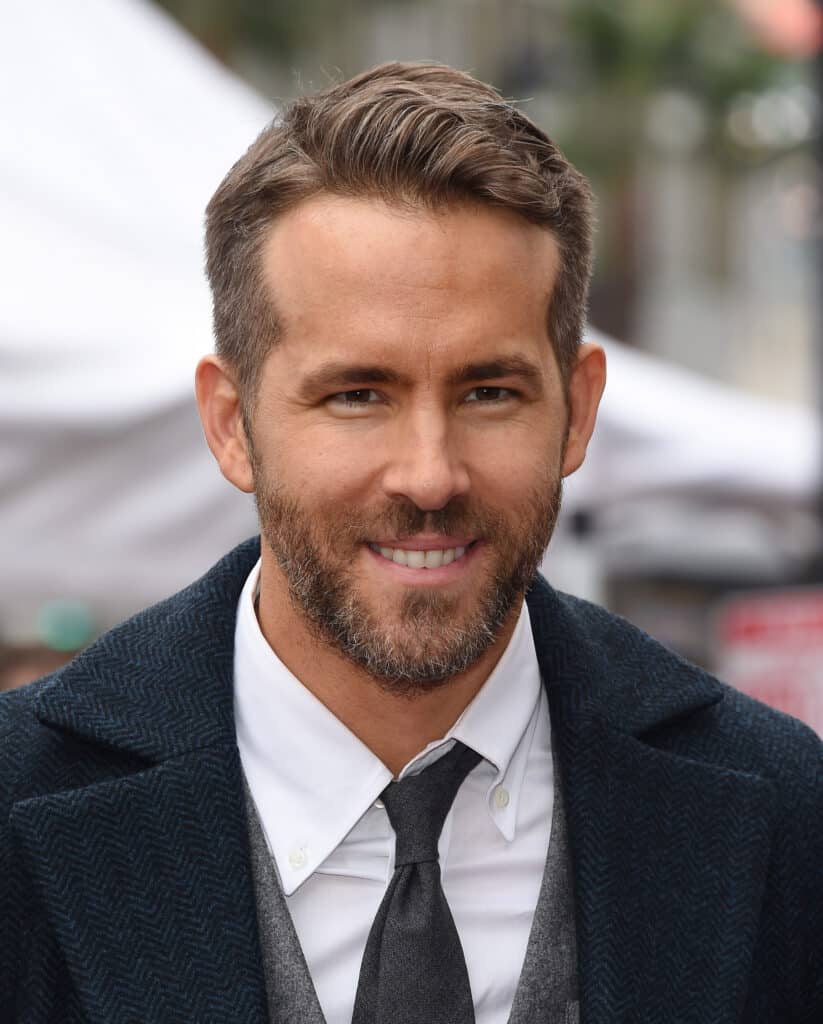 Unfortunately for fans of both the game and Reynolds' movies, it doesn't seem likely that you'll ever find yourself facing off against the Deadpool star. If you do end up against him, you probably won't even know about it, as Reynolds has never mentioned playing Fortnite.
Do Any Celebrities Play Fortnite?
With the rise in popularity of videogames as a whole, runaway successes such as Fortnite have garnered the interest of many celebrities. Some of those celebrities have even gone as far as to bridge the gap between their own industry and videogames, collaborating or streaming themselves playing alongside popular internet personalities.
The biggest example of that exact situation was the unexpected meeting of worlds between rap superstar Drake and Twitch streamer Tyler Blevins, more commonly known as Ninja. The combining of forces momentarily set the internet alight with excitement, pulling in some record-breaking numbers on streaming website Twitch.
Drake isn't the only one, either. The list of celebrities that enjoy Fortnite is longer than you might think, with some particularly surprising names populating it, such as Roseanne Barr!
Looking at some of the celebrities who enjoy Fortnite already, it's anyone's guess who might be next.
Reynolds in Videogames
Even though Reynolds might not actually play the game himself, he still does have one small link to the game. That link is in the form of the digitalized likeness of his alter-ego Deadpool, brought to life as an unlockable outfit in the game.
So if you've ever had any fantasies about getting to run around looking like the "merc with a mouth" and causing some unbridled mayhem, then dressing up as him in Fortnite might be the closest thing you'll get to it legally!
Of course, in the Fortnite example, you'll still be missing the unique charm that Reynolds adds to the character. If that's what you're looking for, your next best bet would be to try out the iOS and Android game Marvel Strike Force. This not only features the wise-cracking Deadpool, but also the voice and talents of Reynolds to go along with it.
The only other videogame outing that Reynolds has had was assuming the role of the other, perhaps best-forgotten superhero, that he played. That other superhero is the Green Lantern.
Although the movie was a flop, the game enjoyed a little more success. It didn't redefine any genres or reinvent the wheel, but it provided a solid foundation of gameplay, and also boasted Reynolds acting chops for the voice of the main character.
The AbleGamers Charity
Even though there's a chance that he doesn't actually play them himself, or at least keeps the fact very well hidden, there are other ways to be involved in the hobby. His altruistic nature and interest in philanthropy led him to a charity that helped other people enjoy the hobby, namely people with disabilities.
The charity, which goes by the name AbleGamers, was founded with the intention of helping those suffering from varying degrees of disabilities to continue enjoying an engrossing and entertaining hobby.
Trapped Inside a Videogame
As anyone who plays videogames will know, it's very easy to find yourself lost in a plethora of strange worlds, captivating stories, and endlessly entertaining gameplay. Describing it as being 'trapped' might be a step too far, but in the case of one of the characters played by Reynolds, it's literal.
Reynolds assumes the role of videogame NPC (non-player character) Guy, an AI-driven character inside the virtual alternate reality of Free City. The constituents of Free City are subject to all manner of chaos and destruction, but even worse, are also under threat of the game world being shut down.
It might be the closest we'll ever get to seeing Reynolds in a videogame, although in this case, it might be just a little bit too literally!