Whether you know him as Wade Wilson, Deadpool, or any of the colorful characters he's played over the years, it'd be hard to argue against Ryan Reynolds as one of the most charismatic and well-groomed men in Hollywood. What cologne does he use as the finishing touch to his style?
Ryan Reynolds preferred cologne of choice is either by Hugo Boss or Armani, based on the products that he has chosen to endorse publicly. He has been a part of advertising campaigns for both brands.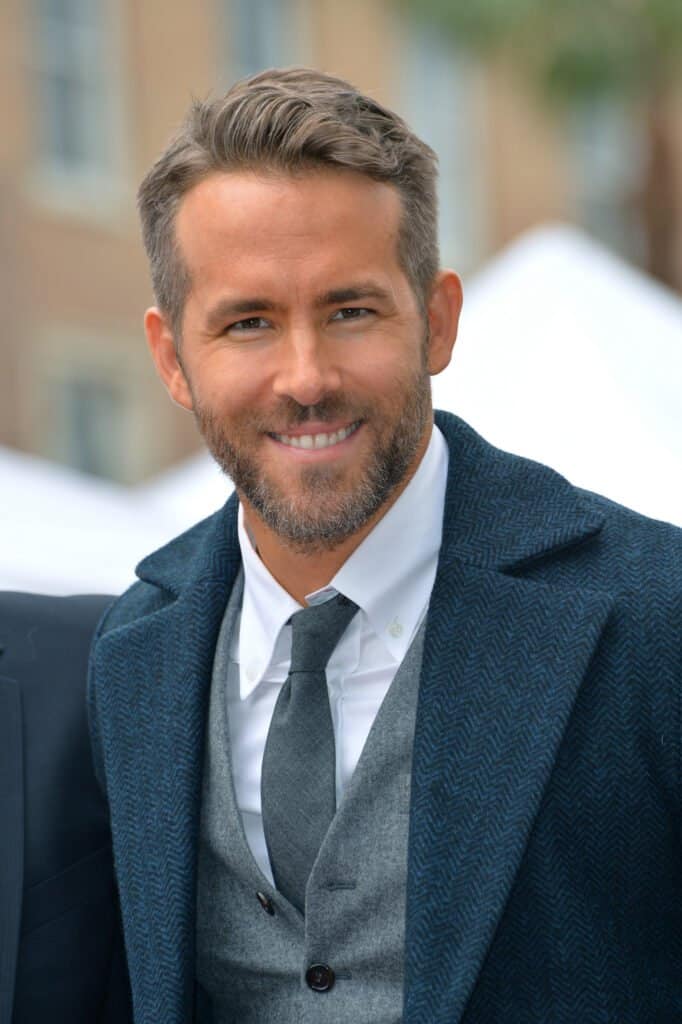 Unless he's got some hidden preferences for which fragrance he's a fan of, then we've got two solid answers to what Reynolds' preferred kinds of cologne are. These answers are courtesy of the advertising campaigns he has been engaged in, becoming the face for two different colognes.
Reynolds' Fragrance Journey
It's probably safe to assume that Reynolds chose to be a part of the two campaigns that we've mentioned because he enjoys the product. After all, he's a Hollywood A-lister whose name has never been bigger — it's not like he's desperate for opportunities at extra money.
Another good example of this kind of endorsement is the way that George Clooney became the ambassador for Nespresso. The two got to the point where they seemed almost inseparable, and Clooney was basically given a lifetime's worth of coffee in addition to whatever paycheck he picked up.
Though Reynolds might not be going this route, as he eventually moved away from Hugo Boss' advertising, he does appear to be genuinely both passionate and picky about the products that he chooses to associate himself with.
The Hugo Boss Years
Reynold's first date with a luxury product provider of cologne was with Hugo Boss, the German fashion house. You might remember the commercial, which featured a dark and brooding Reynolds, set against a cityscape with the Massive Attack song "Angel" playing forebodingly in the background.
It's a little jarring to see Reynolds without a smile painted across his face, or at least a few steps away from breaking the tension with some witty quip. Instead, we see the charm and sexiness dialed all the way up to eleven, really leaning on his looks and style to sell the image of the product.
One of the other items from Hugo Boss that Reynolds was used as the face for was their Bottled Night fragrance. Again, Reynolds has an air of danger and mystique draped over him in the promotional images.
Naturally, he pulls it off perfectly, so it's no wonder that once his deal with Hugo Boss had come to a close that another brand might want to snap him up for their own purposes.
An Armani Man
Following his relationship with Hugo Boss, he went on to support Armani with his advertising work for their campaign. We get the usual imagery involving Reynolds that a fashion house or perfume house likes to associate with themselves – style, class, and beauty.
This time around, though, we also get a taste of Reynold's irrepressible humor at the same time. In one of his Instagram posts featuring his partner for the Armani Code Men's Fragrance, we see in the description that Reynolds speculates the possibility of one day calling Mr. Armani "Papa".
He also got to flex his creative muscles working with the brand, producing a short film with Reed Morano in his collaboration with them.
Optimal Grooming
In a piece where Reynolds details all the ins and outs of his grooming routine, we also get to learn exactly what it is about Armani, and likely the other colognes that he has preferred throughout his life, that appeals to him.
He specifically mentions a smell that gives him a warm, nostalgic feeling, one that reminds him of his father. He also notes that nostalgia is a fantastic drug and that any fragrance which can conjure those feelings is a sure-fire win with him.
Elsewhere he has also given some tips to any young men out there who are looking for some notes when applying a cologne for the first time. Reverting back to the classic Reynolds that we all know and love, he suggests cartwheeling through a cloud of cologne mist to get just the right dusting of cologne on your body.