Taking into account the young musician's gigantic and devoted fanbase, it's no surprise that his facial features have joined his discography when it comes to capturing the public interest.
As loyal fans seek to discover tidbits about Shawn Mendes that make him who he is outside of his musical talent, the singer-songwriter's lazy eye adds to the exciting array of trivia available to the Mendes Army.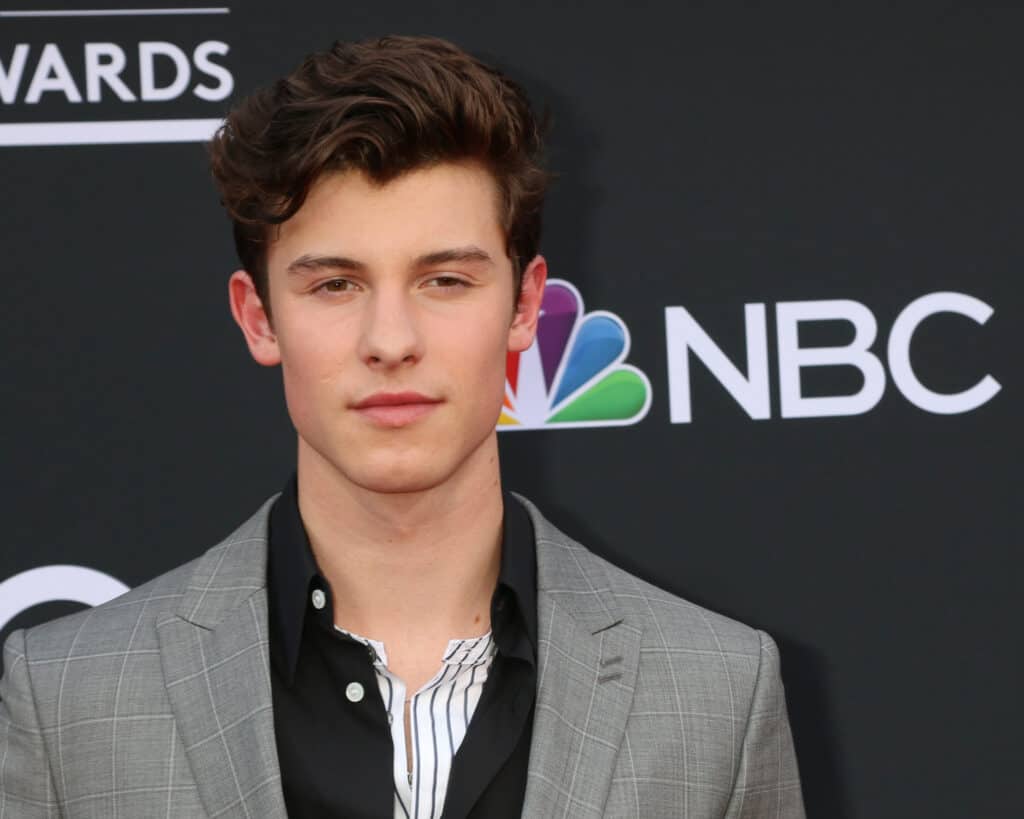 Read on to learn how he feels about his eye, what a lazy eye is exactly, and the other celebs who join him in flaunting the feature.
Putting It Out There
Fans were quick to notice the appearance of the young musician's eyes during the early stages of his fame. Mendes even called attention to it himself. One of the first times he showcased this feature was in a Vine he recorded during the early stages of his career. The six-second selfie video captures him ogling at the camera to draw attention to his eye.
He continued to poke fun at himself with a tweet in 2014 followed by a close-up selfie so fans could take a gander for themselves. Replies to the tweet were overwhelmingly positive, indicating that most found it cute, endearing, or unique.
You can read the tweet and see the picture here:
Most importantly, the vote seems to be unanimous across all platforms: Mendes fans love the lazy eye. Many fans post pictures of him on their social media accounts with captions like "his lazy eye is the cutest thing" and "never stop showing love to Shawn's lazy eye."
What's a Lazy Eye, Exactly?
Most people can point out a lazy eye when they see one, but they can't quite articulate what causes the appearance. For the most part, it's a pretty harmless condition. A lazy eye, or "amblyopia" in medical terms, can be caused by family history or a congenital birth defect. People with lazy eyes have a range of results when it comes to what they see. For some, the field of vision that they're able to focus on is actually much smaller than what a person with normal vision would experience. For others, they quite literally struggle with double vision. Still others alternate between their two lenses into the world and must choose which to use to see.
The condition can be considerably worse if preventative action isn't taken in childhood. Clearly, Mendes is still able to thrive as an amblyopiac. It's unclear how it affects his day-to-day life as he hasn't yet opened up about details, but judging by his silence, it could very well mean that his vision isn't impaired much at all.
He's Not Alone
As it turns out, Mendes is in good company. He belongs to a horde of other celebrities who have the condition, including Alicia Keys, Ryan Gosling, Heidi Klum, and Denzel Washington. There's also statistical evidence that lazy eyes are far more prevalent in artists, which puts the whole crew in even better company.
Even though many celebrities have ample financial means to correct their condition, most don't bother as 1) it's pretty much unnoticeable, and 2) in Shawn's case, it adds to what he feels makes him uniquely who he is.
A Greater Message
Though it's probably not intentional, Mendes drawing attention to his amblyopia has an interesting significance. He doesn't just admit that he has a lazy eye – he makes fun of himself for it. And fans love it.
Shawn demonstrates that if we're able to make light of our imperfections, we can be happier people – simple as that. And at this point, Mendes hardly even sees it as an imperfection. So before you knock your cleft thumb or your heterochromia, give Shawn a shout-out for helping you embrace what makes you different.