Over the years, Taylor Swift has been very active on social media and with her fans. So does she respond to DMs that are sent to her?
Taylor Swift does respond to DMs but not every single one. She often reaches out to fans with responses to their stories. She even sent money to fans who were struggling with finances in 2020. Swift is one of only a few celebrities who respond to DMs.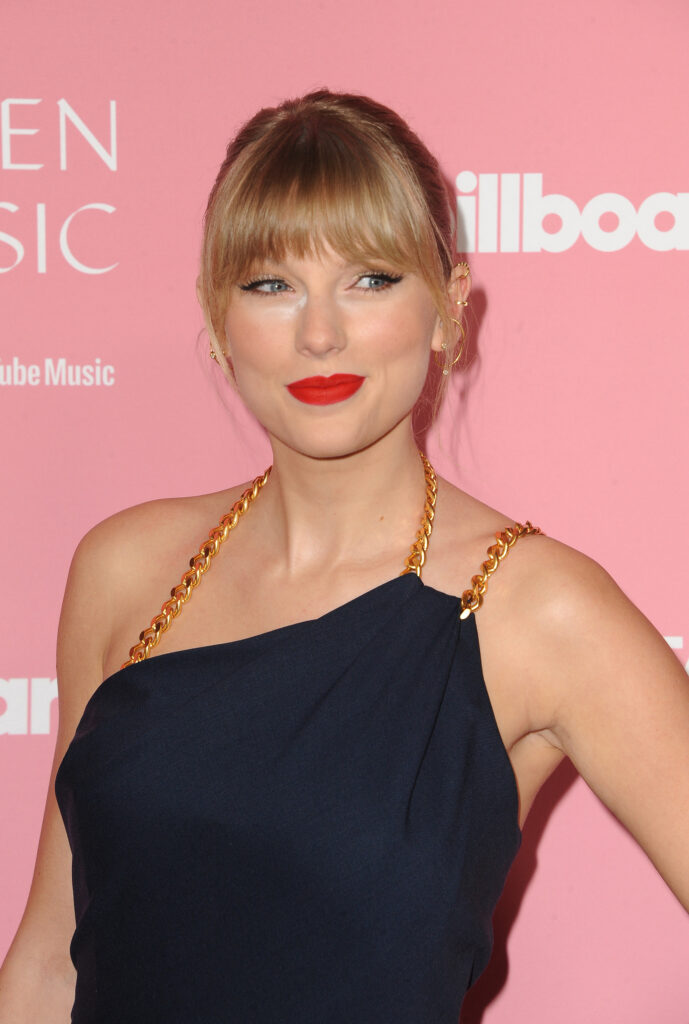 You can read more below about the times she has responded to fan DMs and why she was giving out money to struggling fans.
Taylor Swift's DM Responses
Getting a response to a DM you send to a celebrity that you look up to can be a thrilling moment. Taylor Swift is a celebrity that so many young women and men look up to and she's one of the few celebrities who constantly interacts with her fans.
She has been responding to fan's DMs, following her fans, and even commenting on their posts or stories for years now. In fact, she is so good at it that Buzzfeed came out with an article called '13 Times Taylor Swift Slid Into People's DMs.'
In the article, they give some great examples of Taylor Swift reaching out to her fans. They point out the time she sent a happy cat face emoji in response to a fan's Instagram story and another time that she complimented a fan on their glitter eyeliner.
More heartwarming though was when she started reaching out to fans who were having a hard time financially during the coronavirus outbreak. She started sending people DMs offering to send them $3,000 via PayPal.
As this article from Vogue points out, Taylor Swift gave out $3,000 to at least ten different fans in March 2020. She was among many celebrities who donated money and provided financial assistance to tons of people who lost their jobs.
However, unlike many celebrities, Swift didn't stop supporting her fans there. She has gone on to support a lot of her fans who have been in need.
You can watch T-Swift answering fan's questions from Lover's Lounge Live in the below YouTube video.
Swift's Other Donations to Fans
In August 2020, she gave a surprise donation to a young woman's Go Fund Me page. The young woman had set up the page because she needed to secure funds to cover her living expenses while she attends University in the UK.
Vitoria Mario is from Portugal and had been living with her relatives in the UK so that she could attend a university there. This was at the advice of her mother who has said that UK education will help to set Vitoria apart in life.
While she was able to secure money for her tuition, her living expenses were another problem. She didn't have funds to cover them as she comes from a low-income family. That's why she started the Go Fund Me page.
Taylor Swift ended up finding her story online and was moved by Vitoria's tenacity. She sent her a donation of £23,373 or roughly $30,000 USD.
The message Swift left Mario read "Vitoria, I came across your story online and am so inspired by your drive and dedication to turning your dreams into reality. I want to gift you the rest of your goal amount. Good luck with everything you do! Love, Taylor."
Now Vitoria Mario can focus on studying Math at the University of Warwick without worrying about her finances. And, Taylor Swift still hasn't stopped helping her fans.
Taylor Swift Helps Struggling Moms
In December 2020, the 'Shake It Off' singer donated $13,000 to two different single mothers who were on the verge of being evicted due to the pandemic. She had read a story about the two in The Washington Post.
The money ended up helping both mothers to pay their owed rent and not have to worry for a little while longer. Both are big fans of Taylor Swift's.
While she didn't slide into their DMs for this act of generosity, it's clear that T-Swizzle loves to stay in touch with her fanbase. So much so that she'll give them a hand wherever she can.
Although, it could prove difficult to get a reply from Taylor Swift if you do send her a DM as she's not known to respond to every single one she receives. Clearly, she tries though.