From her country roots to pop stardom, multi-talented American singer-songwriter Taylor Swift has managed to spend over a decade at the height of fame in the music world. Not only has she been sounding and looking good while doing it, but she's also been smelling good with her own line of perfumes!
Taylor Swift, in addition to her line of perfumes, likes to wear Escada Moon Sparkle and Flowerbomb by Viktor & Rolf. From her own selection of perfume, she's got her Wonderstruck collection as well as her Taylor Eau de Parfum.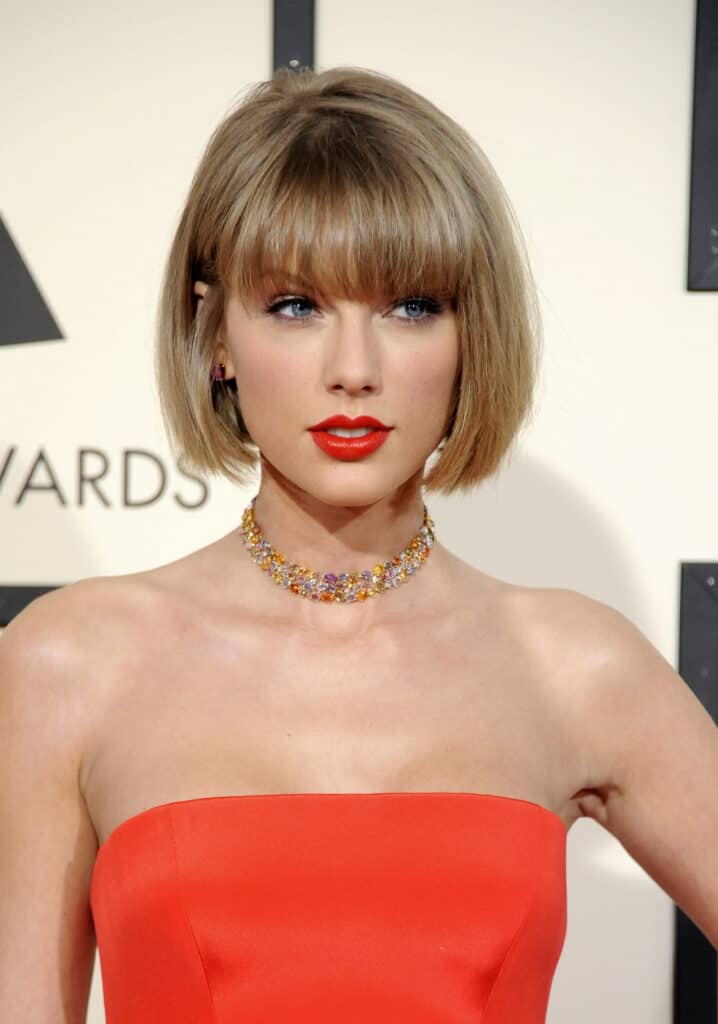 Even looking at the names of the perfumes that she prefers, Moon Sparkle and Flowerbomb, we immediately tell Swift has a penchant for the feminine and fantastical. That theme goes perfectly with the name of her first perfume collection, Wonderstruck, and also perfectly describes how we feel when we see her perform.
Sparkles and Flowers
Swift hasn't been too forthcoming with her scent secrets, sadly. There's a lot of speculation out there about exactly which fragrances are her favorite though, and there are two strong contenders amongst the rumors.
First up in our examination of Swift's theoretical collection is Escada Moon Sparkle. We've never had the pleasure of sampling it ourselves, but according to one source it's a "casual scent that will draw attention."
Casual, but draws attention, sounds like the perfect match for Swift's down-to-earth but highly-charismatic presence. Described as having a fruity and citrusy smell, it sounds like a choice that could easily serve as a good fit for any occasion.
Moving from the fruity to the flowery – can you smell that? It's Flowerbomb by Viktor & Rolf.
This perfume comes straight from the land of tulips, the Dutch-founded Viktor & Rolf fashion house. The name should already drop a little hint of the kind of fragrances on offer, Flowerbomb lives up to its word as an explosive flowery assault on the senses.
Unfortunately, there's no word on the exact Flowerbomb that Swift uses, and there's more than a couple to choose from. Among the potential Flowerbomb options are names like Mariage, Nectar, Midnight, and Bloom, all of which are premium-priced luxury products.
If you or someone you know is a huge Swift fan, then it'll probably run you a couple of hundred dollars to give the gift of smelling like one of the world's most beloved pop stars. There is another route available though, which is a little less expensive.
Swift's World of Wonder
For around half the price of some of the previously mentioned offerings, we've got Taylor Swift's very own perfume. Take that price suggestion with a pinch of salt though, her perfume is no longer in production and there's an army of Swifties out there who probably want to get their hands on the last of it before it disappears.
Elizabeth Arden, a purveyor of beauty products, was the company that worked together with Swift on her perfumes. Sadly for Swift, and the company, they didn't prove to be as popular as expected, leading to a downturn in sales and the eventual discontinuation of the products.
Seems to be a shame, since a lot of the reviews for both her Wonderstruck line and the Taylor by Taylor Swift Eau de Parfum were fantastic. Still, if you are a determined enough Swiftie, you can probably dig out a bottle somewhere.
Dreamy Scents
Perhaps even more interesting than the perfumes that she wears is how Swift takes her usage of scent and the senses even further beyond. For most, it's just about smelling good, but for Swift, it's also about taking her back to specific times of her life, almost a gateway into the past.
She has mentioned using it to remind herself, especially of previous relationships, able to transport herself right back to the most emotionally impactful times she smelt those colognes and perfumes.
Abercrombie 8 gets a special mention, apparently a gift from a high school boyfriend. Now there's a quick and easy way to feel like a teenager again!
Something that conjures slightly less pleasant memories is Dolce & Gabbana Light Blue. If there's an emotion more powerful than nostalgia, it's heartbreak, and apparently, Light Blue is steeped in that for Swift.
So, there you go. Whether you want to have the same fragrance as Swift, or just get a taste of what her heartbreak might smell like, there's plenty to choose from!