Member of the legendary Black Eyed Peas, decorated solo recording artist and venerated technology and fashion enthusiast will.i.am is almost always caught on camera wearing glasses of some sort. Are they purely for aesthetic reasons, or does he need to wear them?
William Adams, better known by stage name will.i.am does not need glasses and wears them for added style. If he does need glasses for their corrective properties, he has never mentioned it in any interviews.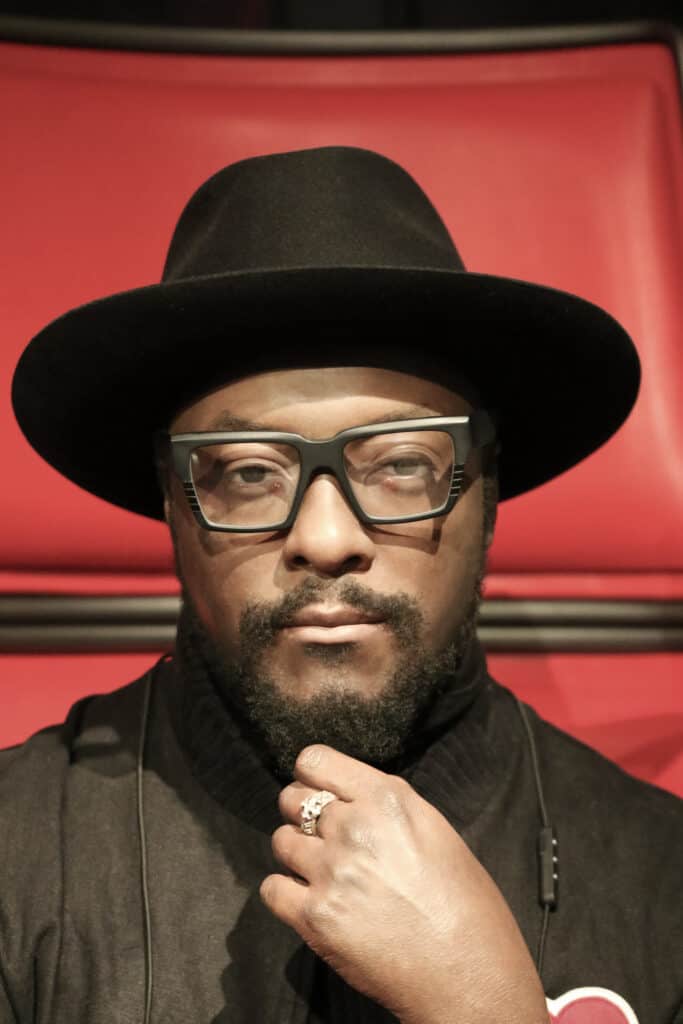 What to do when you're an aspiring figure in a world dominated by iconic figures flaunting their wealth and success through their fashion? You find a way to add a little sprinkling of something special to your own look, something to make you stand out from the rest of the crowd.
For Adams, it's his hats and his glasses, of which he must have wardrobes full of both.
Building Your Look
You know that you've managed to successfully cement something into your public image when you are being approached by one of the premier suppliers of the item. In Adams' case, it was Specsavers, a British optical retail chain, who got in touch with him to provide them a custom-made design for a new range of glasses.
Not only will the glasses supplied by Specsavers offer you better vision, but we also get some clarity and insights on the beginnings of Adams' obsession with the optical accessories that he so often wears.
For starters, there's a selection of styles that the glasses are offered in. Aside from the basics, such as their colors which range from tortoiseshell to matte black, you'll notice that they all look exactly the kind of eyewear that Adams would wear.
This is a point that makes sure to comment on in the promotional material for the glasses, also touching on the reason that wearing glasses is so important to him for stylistic purposes. According to Adams, "Glasses are the best way to make your outfit look unique," and judging by his sense of fashion it's hard to disagree with him.
For Adams, his lifelong wearing of glasses was inspired by his idols in the hip-hop world, but without the means to afford the kind of brands being worn by affluent hip-hop stars, he had to buy his first pair from a gas station.
Donning The Sunnies
It's not only that classic prescription glasses style that he has a keen interest in, either. Adams also clearly enjoys wearing sunglasses, given how often he wears them and how often he breaks the number one rule of not wearing them indoors.
He's will.i.am, though, so we suppose he can get away with it.
Some of the sunglasses that you've seen him wearing might in fact be from his own designer collection, as before he ever fashioned his own line together with Specsavers he had paired with designer George Gorrow to put together a series of stylish sunnies.
Branding the new line under the name ill.i.Optics, Adams provided a lot of his thoughts on the theory behind the style.
There are influences here that run deep into Adams' original hip-hop inspiration, such as the kind of XL-sized glasses worn by larger-than-life characters of the 1980s hip-hop scene. The particulars mentioned are examples like Run DMC and Afrika Bambaataa.
Giving some perspective on how Adams' fashion sense is viewed, Gorrow, the designer of the luxury sunglasses, said that he took will.i.am's "progressive thinking and ideas on design and innovation," into account when designing the sunglasses.
Too Cool For TV
Adams hasn't always been so fortunate in dodging criticism with his hater-blockers, however. During an interview, he kept his sunglasses on, which riled up some viewers who perceived him as being "rude."
Of course, there was a little more to the story than that, as Adams also had earphones in because he was apparently taking phone calls all day. Despite paying full attention during the interview and explaining the reasoning behind the sunglasses being due to his "sleepy eyes", viewers still gave him shade for the shades.
Needless to say, if Adams can't be prevented from wearing glasses whilst also having his face nearly entirely covered by a high-end face mask, it's safe to say that he won't be taking them off for a five-minute interview either.