Olivia Culpo is America's consummate beauty queen. Her face has been plastered all over the media since she won Miss Rhode Island and then followed up with winning Miss Universe.
Olivia Culpo has not admitted to having plastic surgery, however, there have been obvious changes to the beauty queen's face and body which suggests that she has had some work done. She has no judgment about those who choose plastic surgery.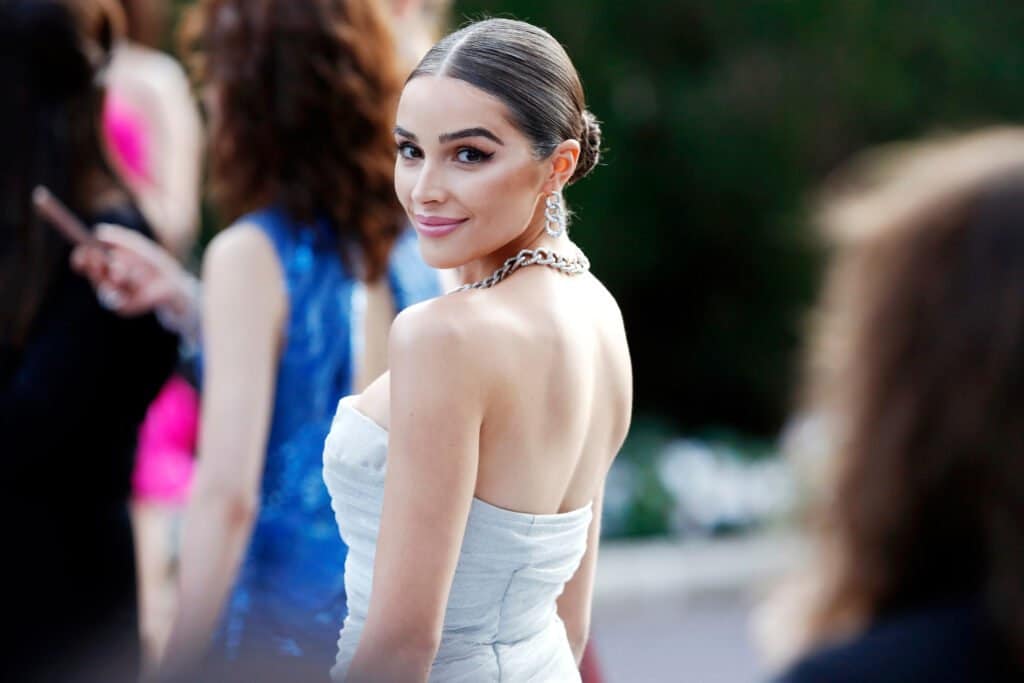 Olivia Culpo's beauty and facial features have propelled her from a successful career as a model to one of the most popular fashion influencers on social media to date.
Beauty Queen
Olivia Culpo is a multi-winning, multi-talented pageant queen who got her start by winning the title of Miss Rhode Island USA in 2012. This was the first-ever pageant she had entered.
Following her success in this pageant, she went on to win Miss USA and then Miss Universe pageants later the same year, becoming the first American to win the pageant since 1997.
This must have been a significant confidence booster for someone who was not always comfortable with her looks.
Olivia has stated that she had some insecurities as a result of having fuller eyebrows and she had been chubby as a child. She recalls being teased with names like "unibrow" and being considered dorky because of her Bandcamp activities.
These days, her eyebrows are the envy of many and the trend of fuller eyebrows is now the standard.
The Pursuit of Perfection
Olivia frequently practices self-care in the form of meditation and exercises including yoga. In general, she takes very good care of her body.
She also has seemingly contracted the services of dermatologists to help her to improve some of her facial features and to perfect her skincare routines.
Speculation is rife, however, that Olivia has done even more to achieve the look that influences her more than four million followers on Instagram.
Among the list of plastic surgery enhancements that Olivia Culpos is deemed to have had are breast augmentation, rhinoplasty, and jawline slimming.
The speculation of the breast augmentation is a consequence of the comparison between photos taken while she was competing in the Miss Universe pageant, and photos she posted on her Instagram page, displaying a more generous cleavage.
Enviable Standards of Beauty
Maxim's sexiest woman of 2019 seems comfortable with her status as a top fashion influencer on social media.
Olivia Culpo is said to always look effortlessly polished and well put-together with her fashion-forward choices.
Olivia herself has expressed her thoughts on plastic surgery saying, "it's hard to always be happy in your own skin. If people have surgery to be happier, it's something that they should be able to do without being ashamed."
This is by no means an admission that she has had plastic surgery, but one may assume that if she felt the need to undergo surgical enhancements, she wouldn't feel the need for it to become news.
Olivia Culpo's beauty standards have evolved with her popularity and have made it to the plastic surgeon's offices.
Several of these surgeons in the US have indicated their clients' desire to look like Olivia with many asking for specific features of her face.
That she is beautiful is an understatement and her chiseled jawline is frequently requested. According to doctors, this look can be achieved by using jawline fillers.
Some people are of the opinion that Olivia Culpo is perfect and the "epitome of the Instagram Face" – this is the face which posters aim for when they want to share pictures with their followers.
In the age of social media and in a world where influencers are responsible for defining fashion, make-up, and style trends, Olivia Culpo – fashionista, restaurateur, beauty queen, actress – is at home.