Olivia Culpo is an interesting personality in today's media, wearing numerous hats in the industry. She's a known actress, a famous fashion designer, and an influencer, and she's had numerous pageantry awards. She has quite the recognition truly, and another thing fans are curious about is her ethnicity.
Olivia Culpo is of Italian ethnicity and has Irish ancestry that can be traced back to her mother's side of the family, as well as four other siblings, Pete, Aurora, Gus, and Sophia.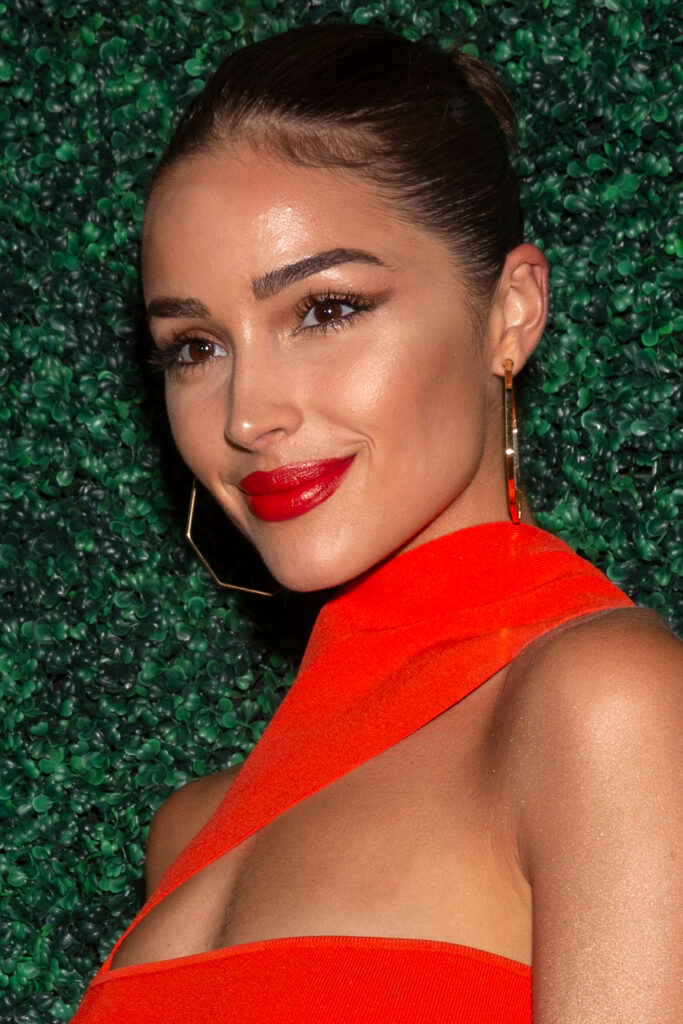 Who Is Olivia Culpo?
Born on May 8, 1992, Olivia Culpo was born to Susan and Peter Culpo. She attended St. Mary Academy and Boston University, but she did not graduate from the school. She also attended the Brevard music center for two summers in Brevard, North Carolina.
She learned the cello, and it has been documented that she has played in numerous orchestras, including the Rhode Island Philharmonic Youth Orchestra, the bay view orchestra, Rhode Island Philharmonic Chamber Ensemble, the Boston Accompaniett, and the 'Rhode Island All-State Orchestra.
Olivia Culpo's Pageant Career
In 2010, Olivia began her career in modeling first by signing a deal with 'Maggie Inc.' In 2012, she won the Miss Rhode Island USA competition. This was her venture into pageants. On June 3 of the same year, she won the Miss USA title, qualifying to represent the country in the Miss Universe pageant event.
In December of the same year, she represented the USA in the Miss Universe pageant held in Las Vegas, Nevada. After winning that competition, she became known as the 8th representative of the USA to win the award.
In January2013, she visited Jakarta, Indonesia, as part of her tour. While there, she hosted a conference addressing young people on the prevention of HIV and was accompanied by Whulandary Herman, the Puteri of Indonesia 2013.
Subsequently, she was seen at the Trump Towers in New York and India, where she interacted with Donald Trump, Gabriela Isler, and others before diving into her acting career.
Olivia Culpo Other Careers
Although Olivia Culpo started her career with modeling, she delved into some parts of the filming industry and made herself recognized in movies.
In 2014, Olivia began her acting career, as she starred in the movie The Other Woman. In the movie, she had a cameo. Later in 2017, she took on other movies like American Satan, I Feel Pretty, Gretchen, Reprisal, The Swing of Things, and others. So far, her latest movie was in 2021, where she played Ruby in Venus As A Boy.
Also, in 2014, she was featured in music videos by Nick Jonas and Emin Agalarov. She also had some scenes in some shows like Hell's kitchen and Model Squad, as well as Miss Universe, 2015, 2019, and 2020 consecutively.
She became a social media personality after gaining a large following on Twitter, Instagram, and YouTube. She has worked with several beauty and fashion brands like L'O'real, Kipling, and Uberliss as an influencer, and she was also featured in the Sports Illustrated swimsuit.
Looking at this, we can see that she has delved in various parts of the media throughout her career, but what about her relationships?
Olivia Culpo Relationships
Let's look at the romantic journey she's had over the years.
She had a relationship with Nick Jonas from around 2013. It was assumed that Nick Jonas was about to propose, but sadly that wasn't the case. The couple broke up in 2015, and Nick Jonas dove into his career wholeheartedly.
Next up, we have Tim Tebow, a former athlete. They dated for three months before they broke up, as Tim Tebow was deep into his faith and wanted celibacy, which did not sync with Olivia.
Last on her list is Danny Amendola, an American football player. It was reported that they had a toxic relationship during their two-year-long relationship. They eventually broke up as Danny said he couldn't handle Olivia's choices and demanding lifestyle.
Currently, she's in a relationship with Christian McCaffery, an NFL player. The relationship that began in 2019 seems to be smooth sailing as her social media posts display her feelings toward the football star.
Olivia Culpo Net Worth
Another thing fans find interesting about their favorite celebrities is their net worth, and the same is true with Olivia Culpo, who is estimated to have a net worth of $7 million dollars in 2022.