Perhaps you associate her with her 'Miss Universe' title, or maybe you know her as the ex-girlfriend of Nick Jonas or Tim Tebow, or you might even recognize her from her work as an actress or social media influencer? No matter how you know her name, there's one thing you should know about Olivia Culpo: she's stinking rich. So, how much is Olivia Culpo worth?
Olivia Culpo has a net worth of USD $7,000,000. The majority of this amount came from her 'Miss Universe' winnings and related earnings, but Olivia has turned her popularity into a profitable business venture and earns income through her social media channels.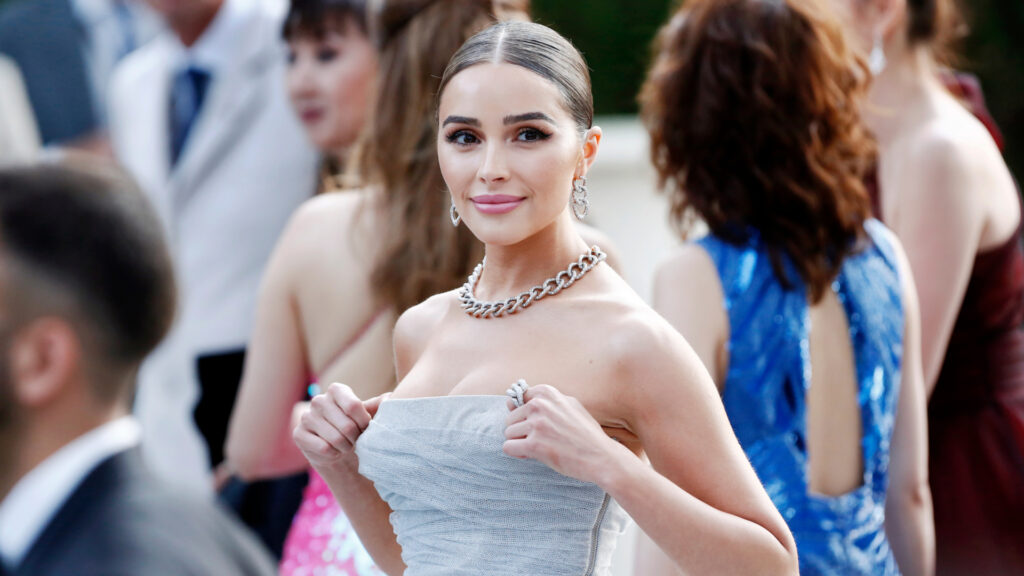 If you want to know all about how much Olivia Culpo is worth, how she got so rich, and how she spends her significant wealth then be sure to keep reading as this article will cover it all.
How Much Is Olivia Culpo Worth?
Olivia, who was born in Cranston, Rhode Island, is a social media personality, actress, fashion influencer, business owner, and former 'Miss Universe' titleholder who has a net worth of USD $7,000,000.
Most of her impressive wealth is due to her winning the 'Miss Universe' competition in 2012. All 'Miss Universe' winners receive a large sum of cash, an undisclosed salary for the entirety of their reign, a designer wardrobe, unlimited beauty products, and a luxury (rent free!) apartment in New York City. All expenses from groceries to clothing are covered by the Miss Universe Organisation for a year.
While Olivia can credit her millionaire status as a result of her time as 'Miss Universe,' the star has gone on to increase her net worth in various ways.
How Does Olivia Culpo Make Money Today?
Considering that the average net worth of 'Miss Universe' winners is USD $2,120,000, many people are surprised to discover Olivia's impressive net worth. Those same people often find themselves wondering how this is the case.
Olivia used social media to go from a beauty pageant winner to a bonafide celebrity. She capitalized on her popularity and her more than 4,000,000 million Instagram followers are proof of this. The star also has millions of subscribers on YouTube and followers on Twitter.
Over the years, Olivia has worked with brands including L'Oreal, Dolce & Gabbana, BVLGARI, Kipling, Yberliss, Charlotte Tilbury, Good Janes Beauty, Revolve, Fendi, and Si Swimsuit.
In 2014, Olivia tried her hand at acting and appeared as 'Raven-Haired Beauty' in 'The Other Woman' starring Cameron Diaz, Leslie Mann, Nicki Minaj, Kate Upton, and Nikolaj Coster-Waldau. She clearly enjoyed the experience as she has acted in several films since then including 'I Feel Pretty,' 'American Satan,' 'Venus as a Boy,' and more.
She's also remained active in the 'Miss Universe' world. In 2015 she was a judge, in 2019 she was a backstage correspondent, and in 2021 she hosted the competition.
To top it all off, back in August of 2017, Olivia – together with her family – opened a restaurant in Rhode Island called 'BACK 40.'. Olivia also owns an alcoholic beverage company called 'Vide' and a fashion company called 'More Than A Mask' that donates a portion of its profits to 'organizations that support various communities.'
What Does Olivia Culpo Spend Her Money On?
Olivia has no difficulty when it comes to spending her large wealth. Over the years, the beauty has invested in her property portfolio, gone on enviable vacations to luxury destinations, and established an impressive car collection.
In 2017, Olivia purchased a loft-style condo in Hollywood for USD $1,100,000. Two years later, in December of 2019, she purchased a USD $3,500,000 5,400 square-foot home in California's Encino area.
The star also spends a fair amount of money on clothing, shoes, jewelry, and accessories. Her two walk-in wardrobes are crammed full of racks and rows of designer clothing, two draws of sunglasses, and more than 62 pairs of pristine high-heeled shoes.
Olivia owns a white Lamborgini worth USD $200,000, a BMW M4 worth USD $69,150, and a Jeep SUV that is worth between USD $22,000 and USD $32,000 which she often shows off on her social media pages.
And, finally, Olivia also uses some of her money to do good. According to Look to The Stars, the star has made donations to seven charities, including 'Best Buddies International,' 'Susan G. Komen for the Cure,' and the 'American Heart Association.'