One of the saddest days in recent history has to be on August 11, 2014, the day Robin Williams, the comedy legend, was found dead in his home at the age of 63. The news shocked the world, with tributes pouring in from colleagues and fans alike, but how did he kill himself, and many are still asking why?
While many thought depression drove Robin to suicide, in which he died from hanging himself at home, the real reason was found to be a brain disease known as Lewy Body Dementia; a condition Robin lived with unknowingly.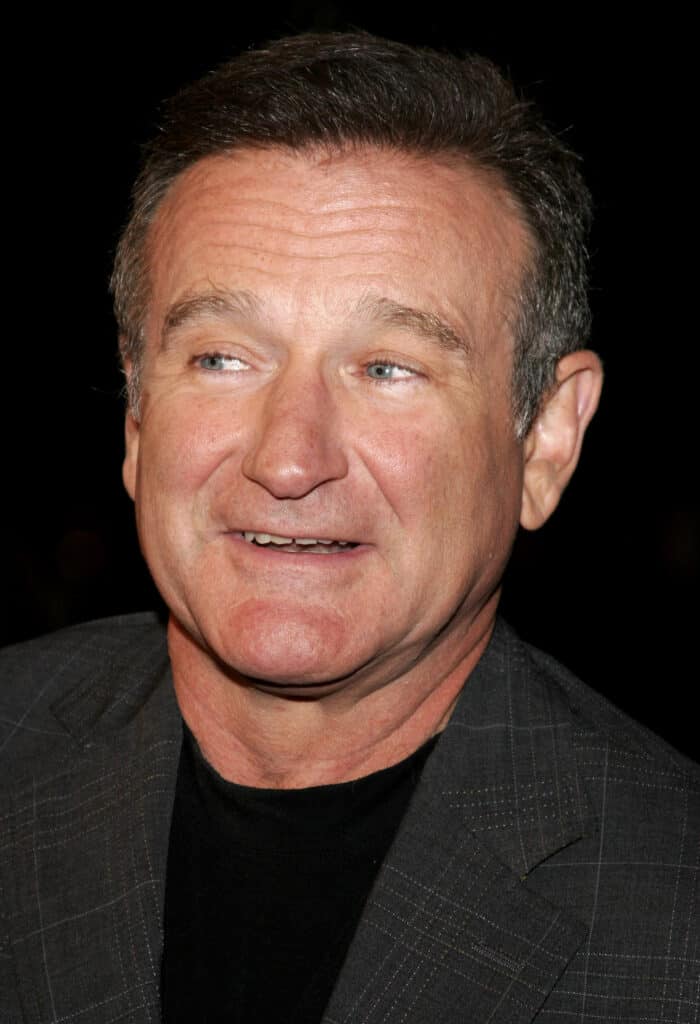 Robin will always hold a place in our hearts, and his memory will never be forgotten. To shed some light on what he was dealing with and why he did what he did, here's everything you need to know.
Lewy Body Dementia
After the news was released that Robin had committed suicide, many placed the blame on the fact that Robin was already dealing with episodes of depression as well as Parkinson's disease. These conditions usually go hand in hand together, but it wasn't until after Robin had died when doctors discovered the real cause.
After an autopsy, doctors found that Robin had suffered from Lewy Body Dementia, a condition Robin did not know he had. This is believed to be what drove Robin to kill himself, which he did by hanging himself at home. The cause of death was asphyxia, which basically means a lack of oxygen in the body.
Lewy Body Dementia is the most common type of dementia, which starts off slowly, but gradually gets worse and snowballs as the years go by. It's rarely found in adults under the age of 65, which explains why Robin wouldn't have been diagnosed with it.
Some of the symptoms that Robin would have been living with include things like;
Hallucinations (seeing, hearing, and smelling things that aren't actually there)
Issues with hearing and understanding others
Loss of memory
An inability to understand or comprehend surroundings or conversations
Sleepiness and fatigue
Fainting spells and falls
Slowed movement
Other mental health conditions are commonly linked with this kind of dementia, including depression, paranoia, and apathy. It's painful to think that someone who always seemed so happy and joyful, and bought a smile to the faces of literally millions of people, could have been struggling with something so torturous.
As a tribute of our own, here are some of the best moments in which he'll be remembered. Be sure to watch with tissues on hand. What an absolute legend.
Celebrating His Life
So many people see Robin Williams being such a beautiful light in this world, a light that cut through the darkness of some of our darkest days, so it seems only right that we spend the rest of this post celebrating some of the beautiful things he's done.
Robin was born back on July 21, 1951, in Chicago, Illinois. He had a pretty regular upbringing and found his love and passion for acting at a very young age. He was on the school wrestling team, acted in drama groups, and was even elected class president.
Surprisingly, his classmates at graduation in 1969 voted Robin 'Least Likely Not to Succeed' and 'Funniest' guy. After graduation, Robin originally set out to study political science but soon dropped that in the hopes of pursuing an acting career.
He was soon cast in his production of Oliver! in Fagin. During his drama classes, led by professor James Dunn, Robin was known to leave the rest of the class in stitches and would regularly improvise what he was doing. Dunn even called his wife during a lesson to say that Robin would do great things in his life.
Fast forward to 1976, and Robin had broken into the world of standup comedy. He first performed in the Holy City Zoo, a club in San Franciso, where he started out working the bar and soon was able to secure himself a slot on the stage.
He then moved to Los Angelas and continued standup, where he was spotted by TV producer George Schlatter, who gave him time on the air on his show 'Laugh-In.' After this first on-air performance, Robin started to take over.
He starred in plenty of television series, movies, theatre, and even voice acted for animated movies, giving the world some of the most popular and memorable screen moments that many of us grew up on and will cherish forever.
In Loving Memory
The news of Robin passing made the world stand still, and everybody had tributes to share through social media or through memorials. Williams was cremated, and his ashes spread over the San Francisco Bay area, an area he loved dearly.
Even the president at the time, Barack Obama, shared a statement that read;
"Robin Williams was an airman, a doctor, a genie, a nanny, a president, a professor, a bangarang Peter Pan, and everything in between … He arrived in our lives as an alien—but he ended up touching every element of the human spirit. He made us laugh. He made us cry. He gave his immeasurable talent freely and generously to those who needed it most."
We couldn't have said it better ourselves. With all this in mind, we're going to go and enjoy the original Jumanji, because let's face it, Robin Williams made movies like these his own, and nothing else is ever going to come close.