After a difficult break up in December 2014 with her ex-husband, rapper Future, Ciara found love in Seattle Seahawks quarterback Russell Wilson.
Ciara and Russell Wilson met in 2015 on the 26th of March at a basketball match at the University of Wisconsin. A month later, they made their first appearance together in public at the Japanese state dinner in the White House.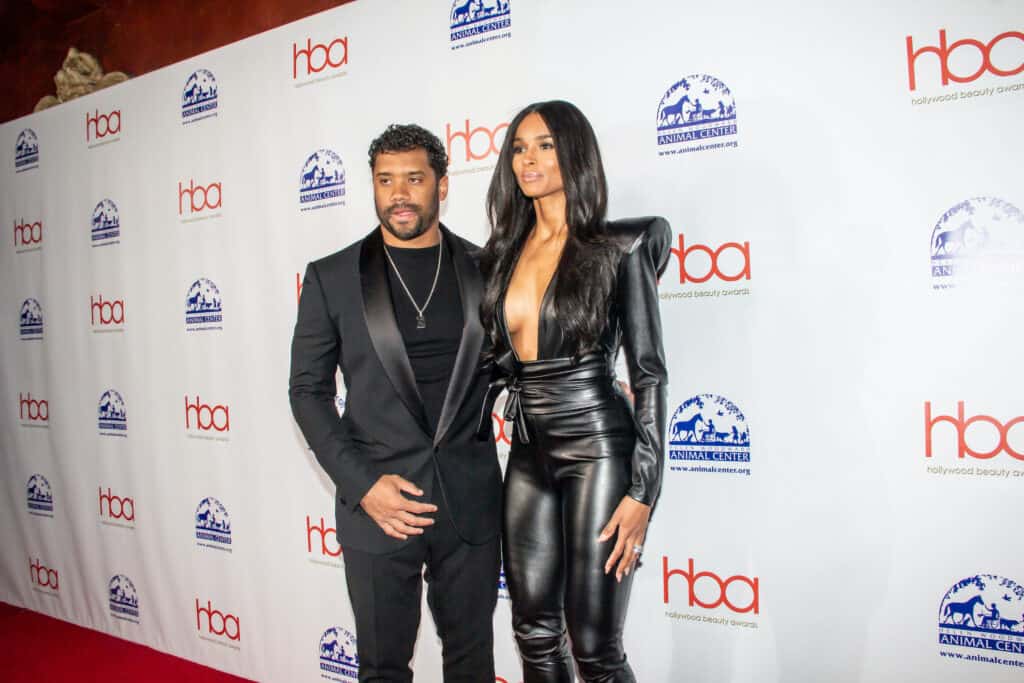 Their official meeting has been somewhat a mystery, until they revealed the very beginning of their love story on an Instagram Live, five years after that special day. Keep reading to discover all the details of their romance.
A Basketball Game
"Five years ago to this day was the first day that we met," Ciara reveals on her Instagram Live on the 26th of March in 2020.
It was a statement that many of her fans and media outlets had been waiting for, as no one knew the exact details of how the couple met. The Oprah Magazine, just a month before Ciara and Russel disclosed the true story once and for all, reported how "it's unclear how the couple first met."
Ciara and Russell continue recounting their story, telling how they both attended a University of Wisconsin basketball Elite Eight game on March 26, 2015. They struck up a conversation, before Russell offered to take her out to dinner after the game.
Dinner Postponed
Russel had a previous engagement with some business friends at 7:30pm that night, but wanted to see Ciara for dinner afterwards at around 9:30pm or 10pm.
For Ciara, these hours were too late for her, and she said, "I don't know if that's going to work."
In the Live, she described her casual thoughts at the time, feeling like their first proper date will happen when it happens and "everything will work out".
Eager to still hang out with her, Russell ended up telling his business friends to reschedule their plans for 10:30pm instead.
Ciara and Russell linked up 15 minutes after the end of their initial conversation, and went to hang out together at her home.
"We were just talking for a long time," Ciara said.
Forgotten Plans
"We were hanging out, chilling, and sure enough, what happened was we were talking, just mesmerized by each other, and next thing I know it's 12:30 (am) and I'm like, 'Oh, shoot'," Russell said.
He had forgotten about his rescheduled 10:30pm dinner plans with his friends.
"I completely forgot about the dinner," he said. "Next thing I know it was 12 o'clock, 12:30am, and I was sold [on you]."
In the video, Russell also uncovers how Ciara's father and grandfather were there with them, which contributed to him losing track of time. They were having fun, "cracking up and making jokes" together.
He left her house feeling overwhelmingly positive about their time together. "She had me speechless."
Watch the full video of the loved-up couple talking about how they met below:
The Rest Is History
Just one month later, they had their debut public appearance at the state Japanese dinner at the White House.
A year after they first met, Russell proposed to Ciara in March, posting on Instagram on the 11th. "She said Yes!!! Since Day 1 I knew you were the one. No Greater feeling… #TrueLove," the caption wrote.
Following a four-month engagement, they got married in England at the Peckforton Castle in Chesire with 100 of their closest friends and family. Ciara's bridesmaids were Kelly Rowland, Serena Williams, and La La Anthony.
In April 2017, Ciara gave birth to their first child, a baby girl named Sienna Princess. Three years later, they announced the pregnancy of their second child, and her third.
She captioned the Instagram announcement post simply, "Number 3."
On the 7th of July 2020, she shared a sweet anniversary post about four years since tying the knot.