Seattle Seahawks quarterback Russell Wilson is known for his stellar sporting record and for being one of the sports' highest-paid athletes. Where does this ultra-cool quarterback stay when he's not throwing touchdowns on the football field?
Russell Wilson lives in Bellevue, Washington, with his lovely wife Ciara and their children. Their property is just a short drive from Seattle and the Seahawk's practice facility.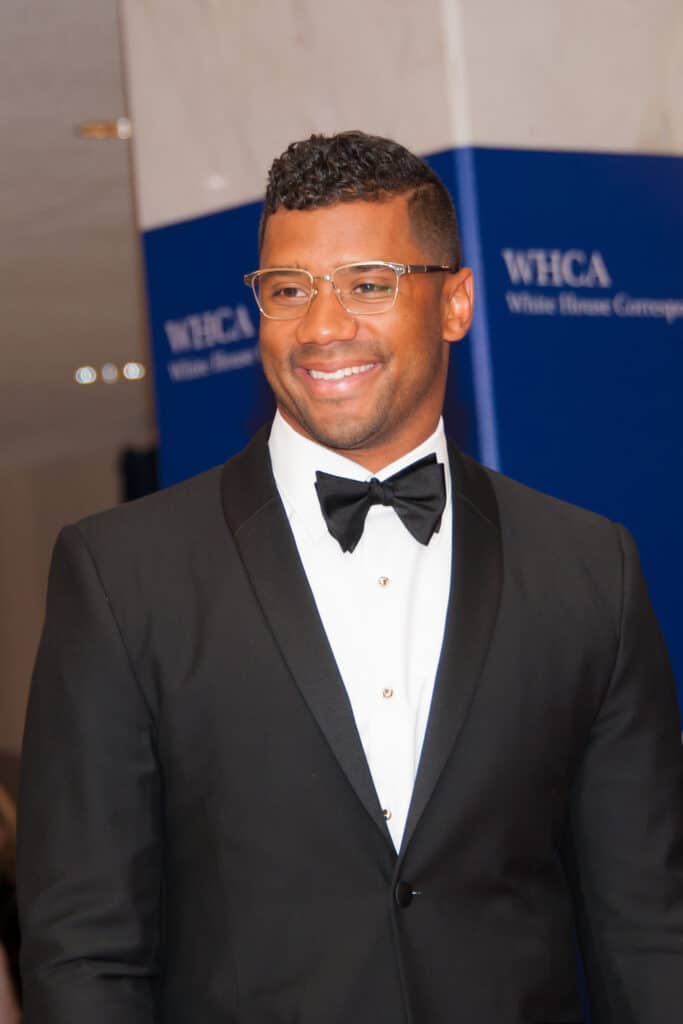 Russell Wilson and Ciara own a stunning home in Washington in addition to other properties in their respective real estate portfolios. In an incredibly generous and heartfelt move, Russell Wilson also purchased a beautiful home for his mother.
Home in Bellevue, Washington
Russell Wilson put his massive NFL salary to good use when he purchased a drop-dead gorgeous home for him and his family in the suburbs of Seattle.
Russell Wilson's Washington home sits on 6.67 acres of land and on the water, with stunning views of Lake Washington available from the home's 84 feet of waterfront.
Russell Wilson purchased the home for $6.7 million in 2015.
In addition to the gorgeous views, the home has numerous other amenities, including a wine cellar that can store up to 2,000 bottles of wine, a media room, a home gym, and a private boat dock on the lakeshore.
The home is a whopping 10,210 square feet, with seven bedrooms, seven bathrooms, and a custom kitchen. It's decorated in a lush and elegant style, with large decorative columns and plush furniture throughout the home.
It also has a beautiful feature staircase with a wrought iron railing that is definitely a statement piece in the home. However, the staircase might be rivaled by Russell Wilson's custom kitchen, which boasts elegant chandeliers, floating kitchen islands, and a massive walk-in pantry.
Real Estate Portfolio and Net Worth
In addition to their stunning Seattle home, Russell Wilson and Ciara also own property in San Diego.
Heavy reports that Russell Wilson often hosts off-season workouts with the Seattle Seahawks team at their home in San Diego.
Russell Wilson says that relationship-building is an essential element of teamwork. "I would say the one thing that I don't think, for me, that I've had enough time to do in my world or haven't really focused on as much is this kind of relationship part of it.
So this is my challenge to myself, too, as well, to continue to learn you guys on a personal level, your worlds, and everything else."
Luckily for the team-building element, Russell Wilson's San Diego property also has an entire football field for the Seahawks to practice on!
Russell Wilson has been able to afford such luxurious digs due to his income and net worth. His net worth is an estimated $135 million, and Forbes reports that Russell Wilson's earnings in 2019 alone totaled $89.5 million.
This high net worth is due in part to Russell Wilson's 2019 contract with the Seattle Seahawks, a four-year contract extension that cost a purported $140 million.
Mother's Day Surprise
Russell Wilson has undoubtedly done well for himself, but he's been conscious of sharing the love.
In an incredibly heartwarming example, Russell Wilson surprised his mom for Mother's Day with an extravagant gift — a house!
Russell Wilson captioned his 2019 Instagram post by thanking his mother for all her support, saying, "All these years you have never asked me for anything… only thing you ever wanted is for me to LOVE. Well thanks for loving us the way you do. This ones for you. I love you momma."
She walks up the steps in disbelief, clearly shocked when Russell Wilson tells her, "It's your house, open the door." Family and friends in the video surround them as she quite literally opens her Mother's Day gift by unlocking a stunning new home.
The joy on her face is palpable and makes us all want to step up our Mother's Day gifts this year; every mom deserves the best.
Architectural Digest reported on the shocking Mother's Day present, saying that little is known about the location of the house. However, it is suspected to be close by to Russell Wilson and Ciara's Seattle home.
It's impossible not to watch the video with a massive smile and hopefully dream about being able to do the same thing for our own mothers one day.