Cory Monteith was a Canadian actor and musician who was best known for playing Finn Hudson on the Fox TV series 'Glee'. Three months before passing away, he had completed a month-long treatment program at a rehabilitation facility, but ultimately his addiction won the battle for his life.
On 13 July 2013, Cory Monteith died of mixed drug toxicity caused by a lethal combination of heroin, morphine, codeine, and alcohol. His body was discovered by the staff of the hotel he was staying at after he failed to check out.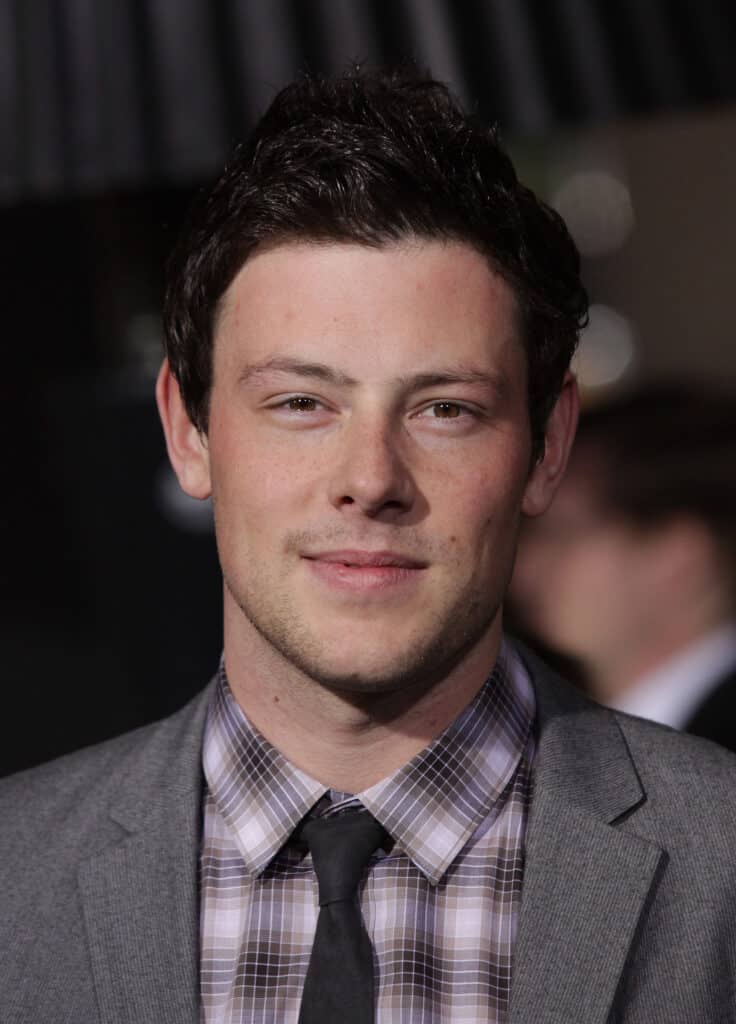 Cory's death shocked his family, friends, and fans as they were all under the impression that he was no longer abusing substances. Let's take a closer look at how Cory Monteith died, his long battle with addiction, and how he is remembered today.
How Cory Monteith Died
On 6 July 2013, Cory booked himself into the Vancouver Fairmont Pacific Hotel for reasons nobody is entirely sure of. Six days later, he went out with friends and returned to his hotel room alone in the early hours of 13 July.
Later that same day, when he failed to check out of the hotel, staff entered his room and discovered his lifeless body. Two empty bottles of champagne, a spoon, and a used hypodermic needle were found too.
Two days later, on 15 July 2013, the British Columbia Coroners Service performed an autopsy. Their findings concluded that his death appeared to be accidental and was caused by mixed drug toxicity.
The coroner's final report was released on 2 October 2013. This report showed that Cory's system contained traces of heroin, alcohol, morphine, and codeine.
Cory was deemed to be at "a moderate level of intoxication" but that because he had been clean for several months his tolerance was lowered and unable to handle the drugs.
Cory Monteith's Struggle With Drugs
Unfortunately, the nature of Cory's death was not all too surprising. The actor's struggle with addiction was something he was very open about.
When he was just 13 years old, Cory's substance abuse was well underway with alcohol and marijuana. He was a self-confessed "bad kid" who struggled with self-image, self-confidence, and a desire to fit in.
By the time he turned 16, he had attended 16 different schools — including a school for troubled teenagers called Western Opportunity Network — before deciding that school wasn't for him and dropping out altogether. He also started abusing other drugs, namely heroin.
To fund his drug use, Cory turned to petty crime that saw him stealing from his family and friends. In the early 2000s, when Cory was just 19 years old, his mother staged an intervention and he went to rehab.
Sadly, Cory wasn't able to stay sober and in March of 2013, his 'Glee' colleagues staged another intervention for the struggling star in the Paramount parking lot. The cast and crew had arranged for him to go to a rehabilitation facility, and Cory did not contest this.
His rep issued a statement reading "Cory Monteith has voluntarily admitted himself into a treatment facility for substance addiction. He graciously asks for your respect and privacy as he takes the necessary steps towards recovery."
Cory completed the month-long rehabilitation treatment program on 26 April 2013. Unfortunately, this stint in rehab proved unsuccessful as less than three months later, Cory had passed away.
Lea Michele told US Magazine, "I only have happy memories of Cory. He was not his addiction — unfortunately, it won — but that wasn't who he was… I loved every day, and I thank him for being the best boyfriend and making me feel so beautiful."
Cory Monteith's Memorial and Legacy
When the news of his death broke, a media frenzy ensued. Devastated by the news, 'Glee' fans placed flowers, gifts, and cards outside the Fairmont Pacific Rim Hotel.
On 16 July 2013, his body was released to his mother, who called Lea and his brother Shawn for a private viewing at the hospital before cremating him. Ann scattered his ashes in "the places he loved", being Vancouver, Los Angeles, and Victoria.
Cory's memorial was held at Paramount Studios on 25 July, and amongst the 160 attendees were his family, friends, and 'Glee' cast and crew. Those in attendance wore black ribbons in his honor.
Though he may be gone, Lea makes sure he is not forgotten. Every year, on the anniversary of his death, Lea pays tribute to the man she loved.
In addition, there are several fan clubs, forums, sites, and Instagram pages that remember Cory — and Finn Hudson –.and his impact on them. Cory's tale is a cautionary one, and his story is a plea for people to avoid taking drugs.