Cory Monteith was a Canadian actor and musician who rose to fame by playing the role of Finn Hudson on Fox Television's hit show 'Glee.' Since he's gone, some questions that fans have will remain unanswered, but not this one: was Cory Monteith married?
Cory Monteith was never married and — although rumors began swirling after his death — he was never engaged to be married. At the time of his tragic passing in 2013, Cory had been dating his 'Glee' co-star and on-screen romance, Lea Michele, for a little over a year.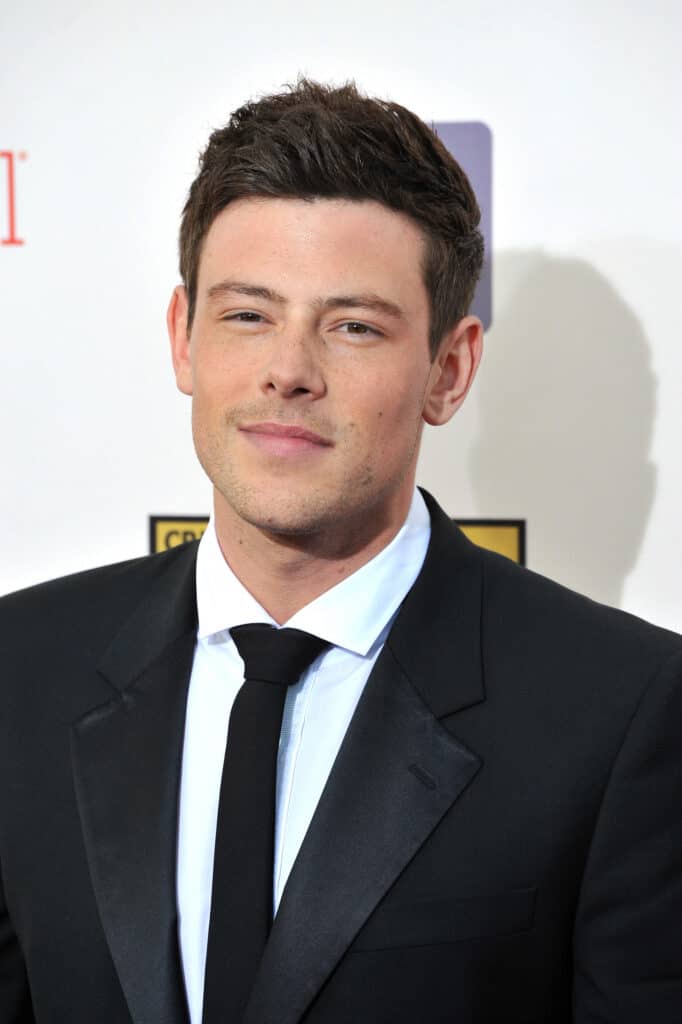 The star died far too soon, but his fans find comfort in the fact that he experienced a lot of love in his short life. Let's look back at Cory Monteith's love life, and take a peek into his relationship with Lea Michele.
Cory Monteith's Love Life
Cory got his big break when he was 27 years old, so it's hardly surprising that he had a dating history before finding fame. But what is surprising is how bare that dating history is.
The soon-to-be star dated an American model called Julie Sanderson from 2008 to 2010. The consensus is that the couple split because 'Glee' was starting to become successful.
Cory was romantically linked to Taylor Swift in the spring of 2010. While neither of them publicly confirmed that they were a couple, it's widely speculated that they dated for a little under a month.
Though they allegedly only dated for a few short weeks, the fling had enough of an impact on Taylor for her to write a song about it. In the song 'Mine', Taylor sings about her tendency to run away from love and later revealed in an interview with Yahoo! that the song was about "a guy that I just barely knew".
He was also romantically linked to models Mallory Matoush, and Emi Perry, and actress Danielle Savre, but none of those relationships lasted long.
And then Cory began dating his 'Glee' co-star, actress Lea Michele.
Who is Lea Michele?
Lea Michele is an American actress, singer, and author who was born in The Bronx on 29 August 1986 to parents Edith Thomasina and Mark David Sarfati. The brunette beauty has been a Broadway star since she was nine years old.
Lea had starred in the Broadway productions of 'Les Misérables', 'Ragtime', 'Fiddler on the Roof', and 'Spring Awakening'. She also voiced the main character of 'Buster & Chauncey's Silent Night' in 1998 and starred in a solo cabaret in 2008.
But, much like Cory, it was in 2009 that Lea got her big break. Despite never appearing on television before, Lea was cast as the main character in the musical-comedy drama 'Glee'.
Although she was a successful Broadway star, 'Glee' took Lea's career to another level and saw her achieve mainstream fame. She won several awards for her portrayal of Rachel Berry, and of course, she met the love of her life while filming the show.
Were Cory Monteith and Lea Michele Engaged?
When 'Glee' was first aired in 2009, rumors that Cory and Lea were dating immediately began swirling. At the time, Lea was dating actor Theo Stockman and Cory was a year into his relationship with Julie, but nonetheless, the rumors persisted.
The pair became close friends while filming 'Glee' but both denied that they were secretly together. As you know, Cory's relationship with Julie broke down in 2010, and Lea ended things with Theo in 2011.
Behind the scenes, now that both stars were single, sparks began to fly. In August of 2012, Cory and Lea went public with their relationship when they made their red carpet debut as a couple.
By December of 2012, Lea told Marie Claire, "I don't even remember a time when he wasn't my boyfriend." Their relationship got very intense very quickly and the young couple faced challenges with Cory's sobriety.
If there was any doubt left about whether or not Lea and Cory were dating, Cory dispelled the doubt once and for all in 2013 while speaking with Ellen DeGeneres.
After his tragic passing in 2013, People revealed that the happy couple may have been engaged and published an article in which several sources confirmed this.
While the engagement rumors may be true, Lea has never confirmed or denied them, so in the eyes of the world, they weren't at that stage of their relationship.