Cory Monteith was a Canadian actor, singer, and musician who rose to fame in his role of Finn Hudson on the hit Fox television show 'Glee'. Since he had just completed a sobriety program at a rehab just a few months prior, nobody saw his drug-related death coming.
Cory Monteith told Lea Michele that he loves her, to which she responded "I love you more" and the last words he uttered were "if you say so." The 'Glee' star passed away from an accidental overdose on 13 July 2013.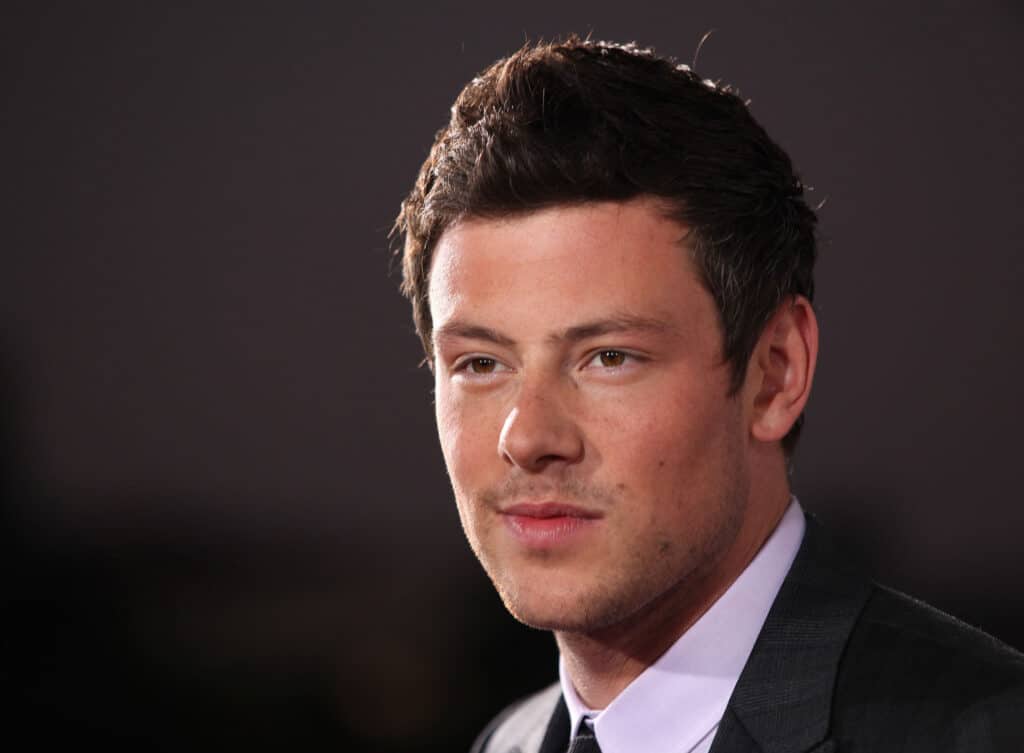 The Quarterback's unexpected death left his fans, friends, colleagues, and the television world shocked. For an insight into Cory Monteith's death and last words, as well as what 'The Glee Curse' is, keep reading.
Cory Monteith's Last Words
Cory had dated his character's on-screen romantic interest, Lea Michele, in real life and it was she with who he shared his last conversation. The two were on a phone call when Cory told Lea he loved her and she responded with "I love you more".
He then said his last words: "If you say so."
Ryan Murphy, Glee's co-creator, was very close to Cory and was committed to his recovery. Cory's devastating last words to Ryan were "I love you, man, and thank you for helping me get better."
His last Tweet reveals his playful side. The Tweet, which was posted the day before he died, read "What the crap is a sharknado? Oh. IT'S A SHARK TORNADO."
Cory Monteith's Struggle With Addiction
At the age of 13, Cory began using drugs and, as a result, he dropped out of high school at 16 years of age and his occasional drug usage became a full-blown addiction. On why he began using drugs, Cory said "For me, it wasn't so much about the substances. It was more about not fitting in. I hadn't found myself at all. I had no idea who I was. I had no idea where I was going. And all of a sudden, I was like, 'I'm going to be this bad kid'."
When he was 15 and 19 years old, his family held interventions and he went to rehab. He remained clean from drugs and alcohol for a few years thereafter and threw himself into his acting career where he scored a few minor roles in films such as Final Destination 3 and Kyle XY.
Sadly, it is thought that the pressures of fame became too much for Cory to handle and he relapsed. His mother, Ann McGregor, says "He was stressed because he wanted to get out of that world but he couldn't because he had two more years left on his contract. Drugs were his way of checking out."
On 31 March 2013, another intervention was held — this time by his co-workers — and he sought treatment at another rehab facility and completed the course on 26 April 2013. Even though he completed the program, it, unfortunately, wasn't enough to break the powerful hold his addiction to heroin had over him.
Cory Monteith's Death
Cory checked into the Vancouver Fairmont Pacific Hotel on 6 July 2013 for reasons unknown. The night before his death, CCTV footage captured Cory leaving his room with a group of people and returning later that night alone.
On the morning of July 13, 2020, Cory's body was discovered by hotel staff who were concerned when he failed to check-out at the required time. A spoon with drug residue in it, a hypodermic needle, drug paraphernalia, and two empty Champagne bottles were discovered in the room.
The autopsy eliminated worries of foul play and revealed that he had passed away from mixed drug toxicity consisting of heroin and alcohol. Traces of Codeine and morphine were also detected in Cory's system.
The Glee Curse
Cory Monteith rose to fame by playing the role of Finn Hudson on the cheerful high school musical show 'Glee'. Unfortunately, behind the scenes and on the set of the show the reality is so far from cheerful that many conspiracy theorists believe that the show in itself is cursed.
As of 2021, three of the show's main cast members are deceased. On top of Cory's overdose, Mark Salling who played Noah "Puck" Puckerman committed suicide by hanging shortly after being charged with possession of child pornography in 2018, and Naya Rivera who played Santana Lopez tragically drowned in 2020.
Jim Fuller, the show's assistant director, suffered a heart attack in 2017 and just four months later the production assistant, Nancy Motes, died by suicide. Apart from the tragic deaths that claimed the lives of Glee cast and production members, the show has been embroiled in scandals relating to domestic abuse allegations, DUIs, and racist microaggressions.