Likable and energetic Youtube vlogger David Dobrik has long since outgrown his humble beginnings on social networking and video-sharing website Vine. One of the few internet personalities to bridge the gap between new and old media, Dobrik has made waves in multiple other entertainment avenues, is this what has earned him his multi-million dollar net worth?
David Dobrik's money came from his fame and popularity as an influencer, earning him healthy amounts of income from ad revenue and sponsorship deals. Dobrik attracts these kinds of lucrative deals thanks to his viewership figures.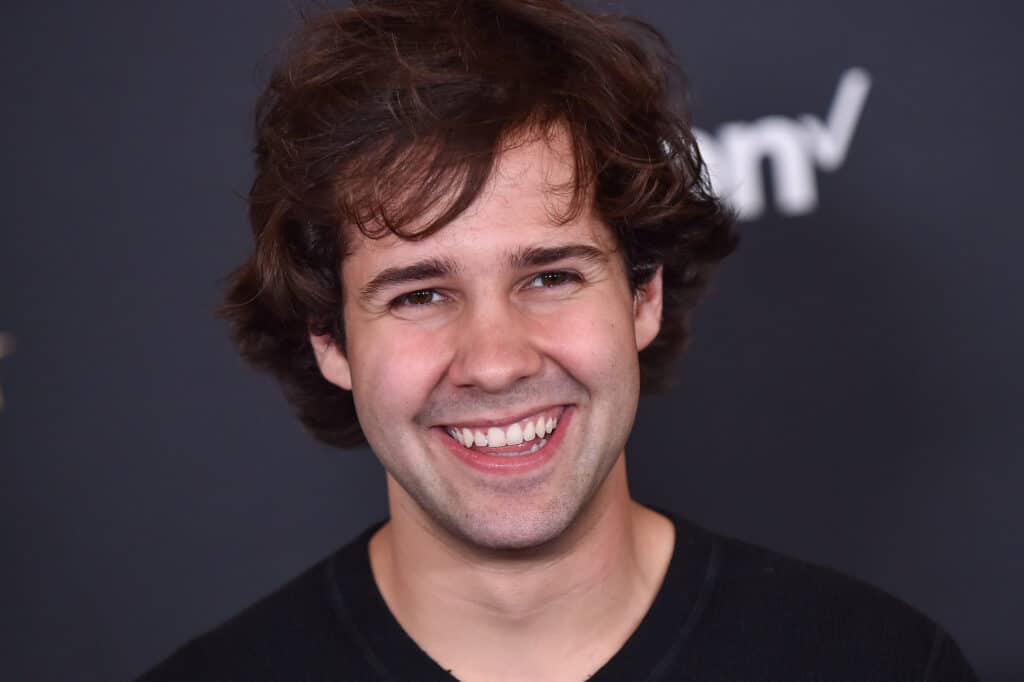 Estimates at Dobrik's total wealth suggests that he has a net worth somewhere in the region of $10 million, an amount beyond the imagination of most average people, but not unusual for a Youtuber and content creator of Dobrik's status.
Dobrik's Bread and Butter
There are plenty of roads to success on Youtube, but bringing a unique personality to your content is the only requirement that applies to all routes. Whether you are engaging in a hobby like gaming, reporting the latest trends and news, or whatever else you choose to do, this is definitely the most important aspect.
Perhaps this is truer in no other video format than the one that Dobrik gained popularity creating, the vlog. The vlog is one of the oldest approaches to content creation on Youtube, and also the one with the widest selection of styles and methods available to you.
In the case of Dobrik, his vlog-style videos are always colored by both his charming on-camera character and a catchy video title.
New viewers come for the eye-catching thumbnail and title, while long time viewers stay to follow Dobrik on whatever adventures (or misadventures) that he happens to be getting up to. The dynamic is perfect for both capturing and retaining an audience, something that Dobrik has managed to not only succeed but excel at.
His videos can pull in upwards of 10 million views per video, a statistic reserved only for the elite of the elite top content creators on the platform. With those figures comes increased money from advertisements that companies choose to run on the platform, which you've likely seen dotted throughout popular videos on the site.
This was Dobrik's first revenue stream that he had access to, but as anyone who creates Youtube content knows, the ad revenue can be fickle, and he has strived to encourage growth in his online presence.
Using Your Reach as a Famous Influencer
Using the fanbase built up from Youtube, Dobrik has expanded to other social media platforms to help further his reach. Not only does this bring in new audiences, but it also advertises yourself to potential companies and businesses that have an interest in utilizing the fame of an internet star to boost the signal of a product or a service.
Dobrik's effect on the products that he endorses isn't something intangible or hard to quantify either, the degree to which he encourages traffic to whatever he chooses to showcase is observable.
It's hard to say exactly what someone of Dobrik's status gets paid for the endorsements and deals he is presented, but based on how much exposure he brings it's safe to say that his services likely wouldn't, nor shouldn't, come cheap.
Diversifying
Diversifying and adapting to the ever-transforming landscape of content creation on the internet has been something that Dobrik has consistently kept on top of. His original platform of choice was Vine, a now-defunct social media and video-sharing website.
Not all creators who had made a name for themselves on Vine managed to transition to Youtube, especially not with the level of success of Dobrik. Perhaps a lot of it has to do with his fluid approach to new opportunities and projects.
A good example of this that perfectly demonstrated his willingness to step out of his lane is the app that he released, David's Disposable, an app focused on creating photographs with a retro style. A combination of throwing his own weight behind the product, and the app being of high quality, drove it to chart-topping positions on the Apple app store.
Just another source of income in the list that keeps getting longer, a trend that the Youtube and social media star seems to enjoy following to his heart's content.