David Dobrik is a Slovak-born comedian, YouTube personality, podcaster, and judge who gained popularity on the short video sharing platform, Vine. He started a vlog channel on YouTube in 2015 and found great success in being over the top and rambunctious with his friends called "The Vlog Squad". Since then, David has accumulated 18.8 million subscribers on YouTube and 14.4 million followers on Instagram.
David Dobrik is originally from Vernon Hills, Illinois, a suburb of Chicago, however, he moved to Los Angles shortly after graduating high school and has lived there ever since. He lives in a $9.5 million mansion near Sherman Oaks, Los Angeles.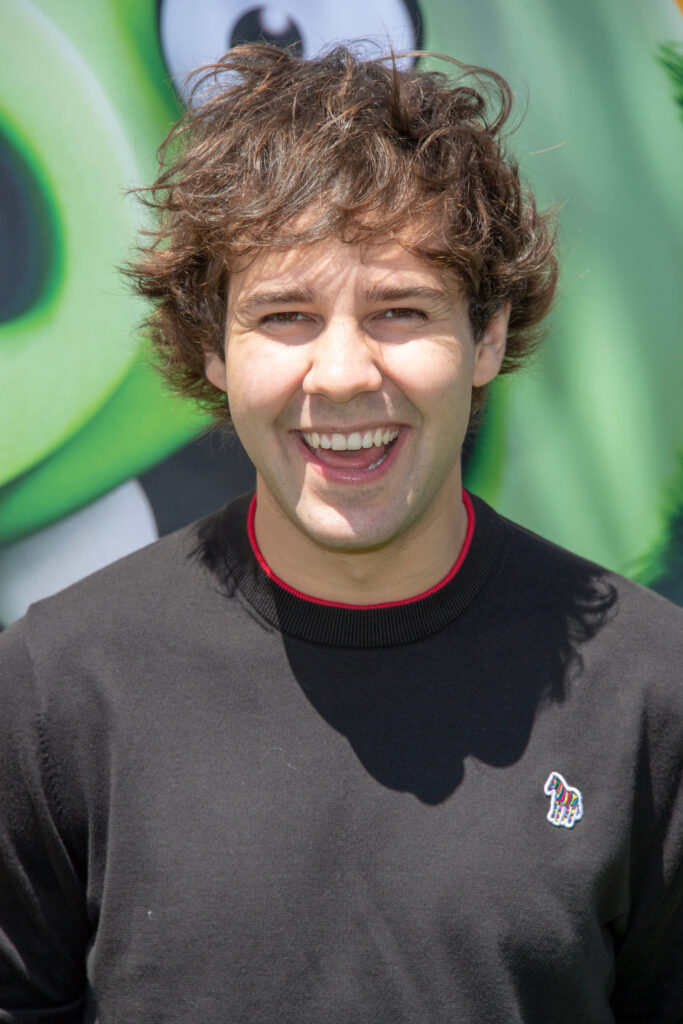 David frequently visited his friends and family in Chicago, although he has stated in many interviews that he finds that the only way to truly expand his career is to live in California. Originally, David lived in a $2.5 million house in Los Angeles, but revealed his upgrade to a bigger home in the summer of 2020, and has given his fans a sneak peek of the house in February 2021.
David Dobrik's Vine Beginnings and YouTube Career
David Dobrik's success is due to his comedic and videography talents, as well as the power of social media. His beginning in the spotlight began after he uploaded a few short clips on the popular video-sharing platform, Vine, that no longer exists but was similar to TikTok.
He was born in Kosice, Slovakia on July 23, 1996, and he and his family immigrated to the United States when he was only 6 years old. They moved to the northwest suburbs of Chicago, Illinois, and David lived in Vernon Hills until he was 18.
Not much is really known about David's childhood, but he enjoys talking about his experiences in high school on his podcast with Jason Nash called "Views" where he reminisces on his time making friendships with his teachers, participating in some wild after school activities, going to parties as a teen, as well as his time playing tennis.
Since his parents moved to America when David and his siblings were very young, he is protected from deportation under the Deferred Action For Childhood Arrivals program or "DACA". This allows minors that are not citizens to live and work in the country, although he cannot actually leave the United States.
In 2013, David Dobrik moved out of his parents' home and moved to Los Angeles with some friends. He has stated in a few interviews that the first few months were tough- he had to survive on cheap groceries and sometimes struggled to make rent.
David discovered the app "Vine" around this time, and his funny sketches and videos quickly gained a big following. He was making around $1,500 to $2,000 a month from his large audience, but his salary grew as he started collaborating with other Vine stars such as Scotty Sire, Toddy Smith, Gabbie Hanna, Josh Peck, and Zane Hijazi.
David Dobrik met Liza Koshy in 2015 and was introduced to vlogging, which included filming his daily life and uploading it as a sort of online journal. He started to really like it and around the same time, David and Liza started dating, which only gave David even more popularity due to Liza's big following on social media.
Vine was shut down in 2016 and David had to resort to switching over to YouTube full-time. His audience followed him, and his videos were gaining a ton of views in a matter of hours.
He also started his podcast with friend Jason Nash in mid-2017 which he continues to do to this day.
David Dobrik continues to prosper as a massive social media icon as he scores big-screen gigs such as starring in "Angry Birds 2", hosting the Teen Choice Awards, making videos with the Vlog Squad, and repeatedly putting out comedic and high-quality content that has major engagement for a number of brands.
The Stunning New Dobrik Residence
David Dobrik has personally owned two homes since living in Los Angeles. He has previously struggled with privacy and fans coming to the house unwarranted, which he continuously highlights on his social media and pleads for people to stop coming for surprise visits.
His first home was a $2.5 million residence in Los Angeles, California which featured stunning views of the hills, an in-house recording studio, a large backyard, and lots of cool features to fit the star's comedic personality.
As much as he loved his first home, David announced in February 2021 that he purchased a new house in the summer of 2020 because his privacy was constantly getting invaded and even the police suggested that he move.
His new residence is a major upgrade from his first home and was purchased for $9.5 million. It features 6 bedrooms, seven bathrooms, a 300-bottle wine room, a movie theatre, three fireplaces, dozens of artwork, a basketball court, an infinity pool, a podcast studio, and his favorite feature, the Hawaiian Punch old-school water fountain.
He showed off his new mansion in a YouTube video where he takes fans on a quick tour of some of the awesome and unique features that were added to the home. His assistants, Taylor Hudson and Ella D'Souza helped him customize the house and in the recent video, David surprises the two with brand new cars in return.