David Dobrik. By far one of the most popular and influential, well, influencers and social media stars in the world and has been for several years. Loved by fans, seen through mainstream and YouTube media, and now TV, one big question fans love to ask is 'how much does he make in a year?'
Many sources agree that David Dobrik makes around $15 million per year, but this number can vary. Since YouTube ad revenue, merch sales, and appearances make different amounts at different times, it's important to remember that this is just an estimate.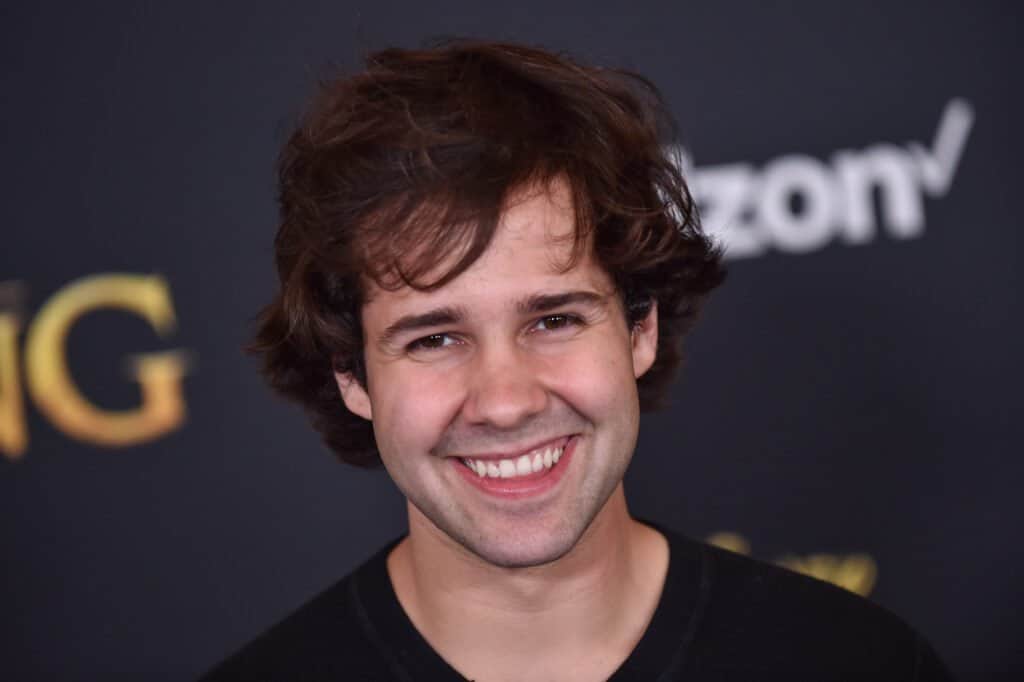 However, many consider this to be an accurate estimate, which is proven with the breakdown of what David makes, which is what we're going to explore throughout the rest of this post. Let's get right into it.
Making Money on YouTube
While David stopped posting to YouTube back in 2020 when the COVID-19 pandemic hit, and there wasn't the same amount of opportunities for filming as he once had, David's YouTube channel still makes a lot of money.
When you look at both his first and his second channel, which content vlogs, highlights, montages, pranks, and more, both channels earn around 7,000,000 and 900,000 views, per day, per channel. Those figures are respective to his first and second channel.
These are still a ton of views, especially for a channel with no content being uploaded, and with the average YouTube ad revenue stats, David is probably making around $30,000 to $5,000 per day, just from YouTube.
Now, that's not to say that he'll actually make this amount of money. Videos cost money to produce. Fans will know that David has to run a Tesla and buys his friends cars and holidays, which can be worth hundreds of thousands of dollars in total, so technically his work is spending the money he makes, not him.
Does anyone remember the classic vlog where the vlog squad lost $48,000 in one night in Vegas for Zane's birthday? We do. It's one of our favorites!
Outside YouTube
Unfortunately, there's no way we can actually find out for sure how much David makes selling his merch, which we know is going to be by far one of the most impressive ways he makes money, without actually asking him. We could try, but we doubt he'll reach out.
If you've ever seen a Dobrik video or follow David and the vlog squad, you'll already know that he sells a ton of merch, and is always coming out with new fashion lines, lines that usually sell out within the first couple of days.
On top of this, David also gets paid by sponsors such as the famous Seatgeek, the Bumble dating app, Chipotle, in which David has his own burrito on the menu known as the 'Dobrik Burrito', and that's just to name a few brands, to say the least.
Finally, David has a lot of other contracts that he works with. He has hosted award shows, has his own retro photo app titled David's Disposable, in which users can take retro-looking photos of themselves. While here, take note that this app was, for a time, more popular than the Disney+ and Instagram apps. Damn.
He has also hosted on mainstream television shows like Graduate Together and Dodgeball Thunderdome, and the chances are he got paid for these contracts.
The King of Content Creators
There's no doubt in anyone's mind that David Dobrik has done it all, and the millions of dollars he earns every single year are thoroughly deserved. The amount of time and effort he puts into his content, including his videos, his Tik Toks, editing, all the business deals and designing, recording his podcast, and so on, it's simply a case of hard work paying off.
However, all of his hard work hasn't gone unnoticed.
David and his team have literally won dozens of awards for his success over the years, which celebrate what he has achieved so far and then push him a little bit further.
Some of the most notable awards he has won include;
two Teen Choice Awards
a Shorty Award
multiple Streamy Awards
Kid's Choice Awards
And he's won all of these in some of the best categories, including best podcast, best brand engagement, and vlogger of the year.
David is living an exciting life, and it's clear he's making his dreams come true. An inspiration to us all, we can't wait to see where life is going to take him next.