Jack Black has been a household name pretty much since the early 2000s and starred in so many films, how did he get there though?
Jack Black got famous after his breakout role in the 2000 film High Fidelity. He played one of the supporting roles as a record store employee. After that, he was able to land lead roles in films like Shallow Hal, Year One, and School of Rock. Before he became famous, he had minor roles in films and was even in a video game commercial.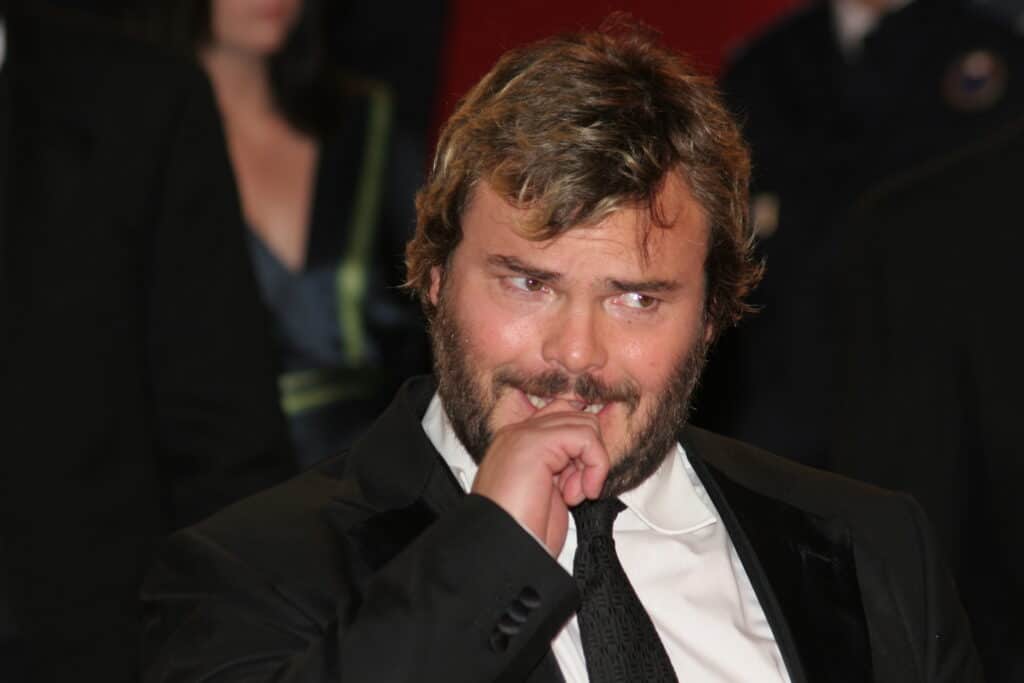 You can read more below about Jack Black's early career, his big break in High Fidelity, and his lead roles thereafter.
Jack Balck's Early Work
Jack Black wasn't always the quirky energetic guitar loving character that the world knows him to be these days. His career started out like almost all other actors, with small roles and taking anything he could get.
When he was only thirteen, he appeared in commercials for the Atari video game Pitfall! Funny enough, he is wearing a safari hat in the 1982 commercial, a prop that he had to wear again in Jumanji: Welcome to the Jungle.
While in college, Jack Balck was in a theatre troupe and performed on stage a lot, but his on-camera acting career didn't really start until 1991. He played the minor role of a teenage boy on the TV show Our Shining Moment.
For the next nine years, Black had minor roles in about twenty different films and over fifteen different television shows. One show was his now-famous Tenacious D, which he co-created.
At the time, Tenacious D was not as well known as it is these days. That is probably because it was an HBO special that revolved around Black's band, Tenacious D, recalling fictional events.
Throughout those nine years, Black appeared in films like Mars Attacks!, The Cable Guy, Enemy of the State, and even I Still Know What You Did Last Summer. Who knew that the guy with the uncredited role would have a career to match that of Freddie Prinze Jr. and Jennifer Love Hewitt?
Black also had a recurring role on Bob Odenkirk and David Cross' sketch comedy television series Mr. Show. He appeared in other TV series like Touched by an Angel and The X-Files.
At one point, it seemed like Jack might make it big when he was to star in the Ben Stiller directed show Heat Vision and Jack, but the pilot never aired and the show was dropped by the network.
You can watch the full unaired pilot below.
Playing Barry in High Fidelity
After an almost decade long career of minor roles, things were probably starting to look a little bleak for Jack Black. That was until he was cast in one of the supporting roles in the 2000 film High Fidelity.
The movie starred John Cusack as Rob Gordon, the owner of a record store in Chicago. The film was based on the Nicholas Hornby book of the same name, but the location was changed from London to Chicago.
At this point, only one of Nick Hornby's books had been adapted into a movie. Fever Pitch was adapted into a 1997 film starring famous British actor, Colin Firth.
One thing that Hollywood has known to be true for a very long time is that book to film adaptations sell. They already have a fan-base and when you tie a big name actor, like John Cusack, to the film it's pretty much a sure thing.
As John Cusack recalled in an interview with Entertainment Weekly, Jack Black was his secret weapon in the film. He says "there was sort of this actors' gang, a crew that Jack was hanging out with, and he was also doing Tenacious D late-night shows and stuff, so I knew the secret that he was a great musician and a great comedian and just hadn't gotten a role like High Fidelity yet."
So it was kind of thanks to Cusack that Jack Black landed the role that basically launched him towards stardom and fame! Black was also able to showcase his now-famous singing talents at the end of the movie when he sings Barry White's "Let's Get It On."
Jack Black Becomes a Household Name
Like many actors before and after him, Jack Black was able to quickly land starring roles after his breakout performance in High Fidelity. It was only a year after that Jack Black had the leading role in the comedy Shallow Hal.
In 2003, Black played Dewey Finn in the widely popular film School of Rock and since then his career has been on fire.