Recently we heard of a devastating divorce announcement from the iconic couple. But, do you even know the complete story about how Kanye and Kim met?
On October 21st, 2020, Kanye West would get on his knees proposing to Kim Kardashian in AT&T Park. The event surprised Kim and her family right after a recital, in which he performed one of her favorite songs.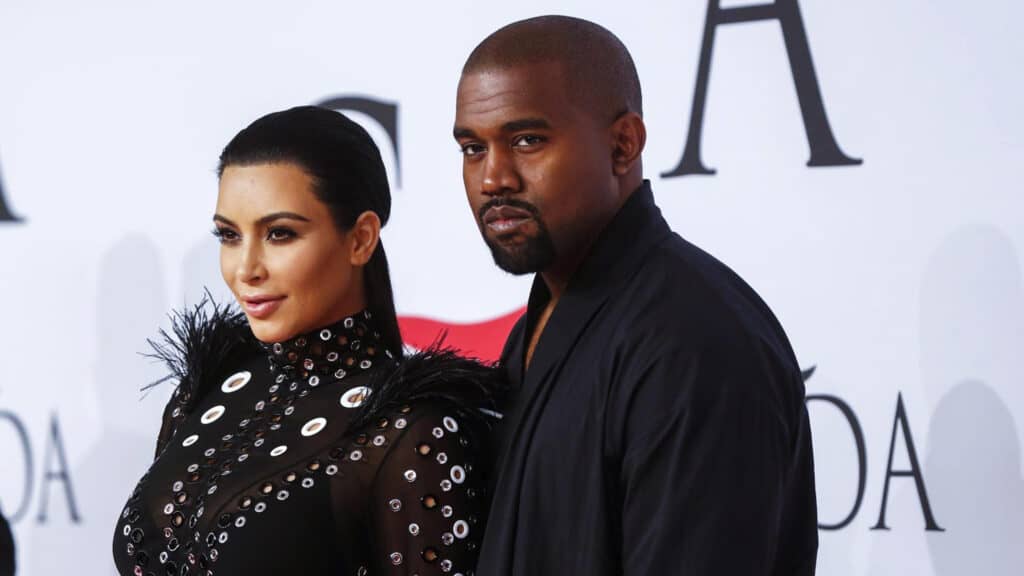 Now you might be wondering how these two end up getting married. If so, we can show you some details you might don't know.
The Proposal
Before Kanye and Kim got married, they became good friends in 2003. The first time they ever met was during a party introduced by a common friend named Brandy Norwood.
Kanye talked about having a crush on Kim after seeing a few pictures and asking his friends about her. In 2008 West insisted on Kim to be part of a comedy show he was working on.
In 2009 a segment of the song "Knock You Down," written by Kanye dedicated to Kim, suggested she "should leave her boyfriend."
The media were rumoring they were dating in 2012 while Kim presented her divorce to "Ray-J." Later the couple announced they were having a baby, but it wasn't the only upcoming surprise.
Another impressive event took place at AT&T Park on October 21st, 2013, late at night in San Francisco. Part of the surprise for Kim was the performance of her favorite Lana Del Rey song, "Young & Beautiful."
The proposal was captured on the Kardashians reality show for the world to see.
How did it all happen without Kim even noticing it? Simple, Ye had an accomplice close to the Kardashians all along.
Kris Jenner confirmed taking the Kardashian family in a private jet to San Francisco as low-key as possible. The main idea was that nobody, including the media, would have a clue that something was going on.
The rapper, also known as "Ye," finally proposed to Kim right in front of her in the middle of the Stadium. The rapper admitted being too nervous but Kim finally accepted.
Over $3 Millions in Preparations
Choosing the engagement ring compared to renting an entire stadium wasn't that easy; West had three rings made by different jewelers.
The rapper affirmed during an interview he wanted to make sure of getting the right ring, and so he did. Ye also revealed his wife knew he would ask her to get married at any time.
Most of the invested budget for Kim's surprise laid on the engagement ring. Experts had estimated it would have cost approximately between $2.5 – 3 million.
Different sources like Yahoo estimate the rapper could have spent close to $50,000 on the recital. The remaining budget covered the private flight and the after-party that night.
Happy Marriage
A luxury $12 million wedding in Florence and a honeymoon in Ireland is how both started married life. Kanye and Kim decided to settle down in 2014 with a baby already born before marriage.
The model agreed with Ye about not being so open with some details around their private life.
Saint West would become their second child, according to Kim's announcement in December 2015. She also mentioned how their first baby and Ye changed her life.
Rumors implied things were getting complicated between the couple. In April 2016, Kim Denied those allegations by telling the media the couple was strong and they were still together.
The model always showed support to her husband whenever the moment came up. She went to see West when he got hospitalized and during the controversial clash between Kanye and Swift in 2016.
One more time in 2017, the couple made "another baby on the way" announcement but this time it would be different. Kim wasn't able to give birth so they hired a surrogate who would bring Chicago West for them in January 2018.
In 2018, Kanye had one polemical moment, in which he referred to slavery as a "choice" during an interview. According to Ye, he received a call from his wife and he even thought she was about to leave him.
Kim announced once again the welcome to their fourth child, Psalm West. As you might be guessing already, it was also hiring another surrogate who gave birth to the baby on May 9, 2019.
There's no doubt that 2020 was a difficult year for the couple due to Kanye's controversial mental health state. During a conference, the rapper revealed Kim wanted to abort their first Child back in 2012.
Kim apologized about her husband's mental health and asked for compassion and empathy. Even so, it seems that it deteriorated their relationship.
After losing the elections in November 2020, there's no clue where Kanye is. Sources close to the West family are claiming the couple isn't living together anymore, but others assure it's due to business projects.
Seems Like It's The End
Divorce rumors are growing, but there's not an official announcement yet. There would be a lot on the table to dispute if this ever happens.
Only time will tell if this marriage will come to an end or not. We can't deny Kanye and Kim have been through many beautiful and glamorous moments, and we all wish the best for them.