Since her humble beginnings as a stylist and personal shopper to stars like Brandy, socialite celebrity Paris Hilton and Lindsay Lohan, Kim Kardashian has made a name for herself over the past decade and cemented her A-list status in Hollywood. Let's get to know her more, and while we're at it, let's discover what Kim Kardashian's height really is.
Various sources are in agreement that Kim Kardashian stands 5 feet 2 ½ inches (1.5875 m or 158.75 cm) tall.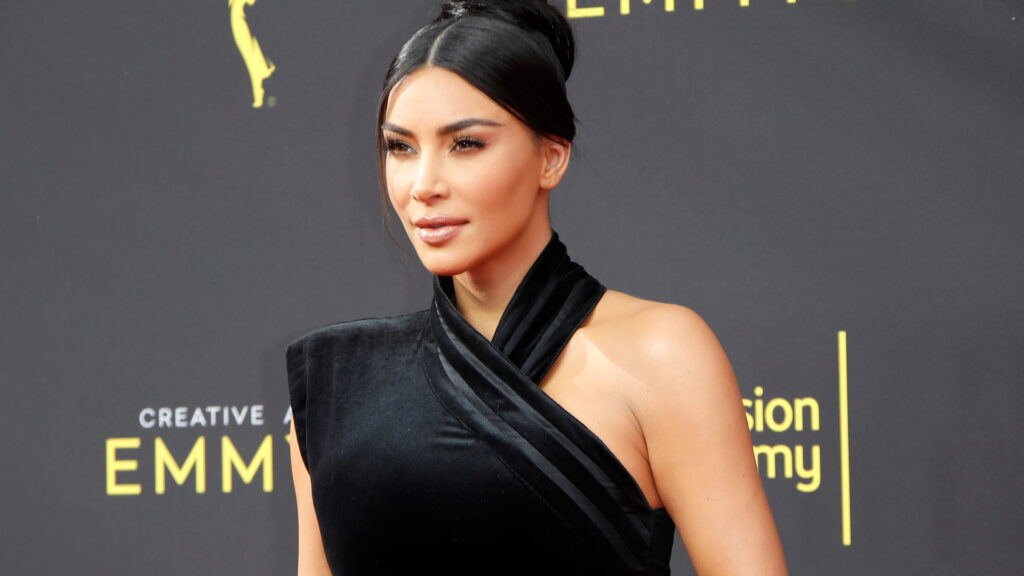 The reality star revealed this along with her true body measurements in a blog post in 2008. Though considered petite against the towering heights of her taller siblings, Kim makes up for it with a distinctly unique attitude and presence.
How old is Kim Kardashian?
Born in Los Angeles County, California on October 21, 1980, Kimberly Noel Kardashian turned 42 in 2022. Her father was Robert Kardashian, one of the lawyers who famously represented football star, O.J. Simpson.
Kim's mom, Kris Jenner, is a housewife turned "Momager" to her celebrity kids. Together Robert and Kris had 4 children: Kourtney Kardashian (now Barker), Kim, Khloe Kardashian, and Rob Kardashian.
The family lived a "humble-rich" lifestyle, a far cry from what the present generation of Kardashian-Jenners now enjoys. The couple divorced in 1991 after Kris had been found having an affair with soccer player, Todd Waterman.
How did Kim Kardashian become famous?
The whole Kardashian bunch caught media attention after Kim's controversial sex tape was released in 2007 while she was with rapper Ray J. Rather than sink in humiliation, the family leveraged the scandal to raise their popularity and net worth.
The scandal was just the beginning for Kim and her family. Since then, the Kardashian-Jenners appeared on their own TV shows and started dominating social media. Over the last decade, Kim and her younger sister Kylie Jenner made billions with their own companies, Kylie Cosmetics, and KKW Beauty.
Family Business
Following the divorce of her parents, Kim and her siblings found a stepfather in the Olympic gold medal winner, Bruce Jenner (now known as Caitlyn Jenner). The new family welcomed two more siblings, Kylie and Kendall Jenner.
Fast forward to 2007, the Kardashian-Jenner clan received worldwide fame for their hit reality show, Keeping Up with the Kardashians (2007–2021), where they gave viewers a peek at their interesting family dynamics. Although they often seem to be at odds on several occasions, they rely heavily on one another for support at the end of the day.
Fans and non-fans heavily speculated that the series was scripted and staged but that doesn't remove the fact that they have each others' back through it all. And that's how they became pop culture's favorite family.
Who is Kim Kardashian dating now?
Being a reality TV star is no walk in the park even for Kim K. Her fame may have given her a huge fortune (we hear it's about $1.8 Billion according to Forbes!), but we've witnessed her many ups and downs, especially in her love life.
Having a long list of flings, boyfriends (one of them was Reggie Bush) and ex-husbands may have taken a toll on the 42-year-old beauty. Kim reveals in an interview on The Late Late Show With James Corden that she's happily single as of 2022 but would still consider finding love again in the near future.
After her highly publicized split from Kanye West, her husband of 6 years, Kim started dating comedian Pete Davidson. Davidson, who is 13 years her junior, stands tall at 6'1" to 6'3" – which makes him approximately an entire foot taller than Kim.
Unfortunately, the pair have since separated after a 9-month relationship. The cause of their breakup? Certainly not their height difference as Kim has become an expert at wearing super high heels on and off the red carpet.